Crop tops with free knitting patterns are this season`s must-have! They look great not only on the beach, without a doubt! Explore this collection of Cute Crop Tops to see how modern, easy, and fun to knit they are. Pair them up with high-waisted trousers or skirts, it will certainly work as an everyday wear idea! Lacy designs create lovely texture and bright colors add freshness to your looks. These tops are beginner-friendly knits, so if you are new to making your own garments, they will be perfect for you. Whether you`re knitting it for yourself or thinking of gifting the top, you will be satisfied with the final effect. Check out these free patterns under the links below and don't forget to follow us on Facebook Fanpage and Pinterest for more creative ideas!
If you need more inspiration, check out our collections for knitters: Sheer Shawls and Loose Summer Tops.
Flared Crop Top with Fine Straps Free Knitting Pattern
What a charming pattern by Katia! If you want to add this little gem to your wardrobe before summer ends, don't worry! There is still plenty of time and the instructions are not that difficult to follow. Will you go for a versatile shade as the designer did?
Level: upper beginner Author: Katia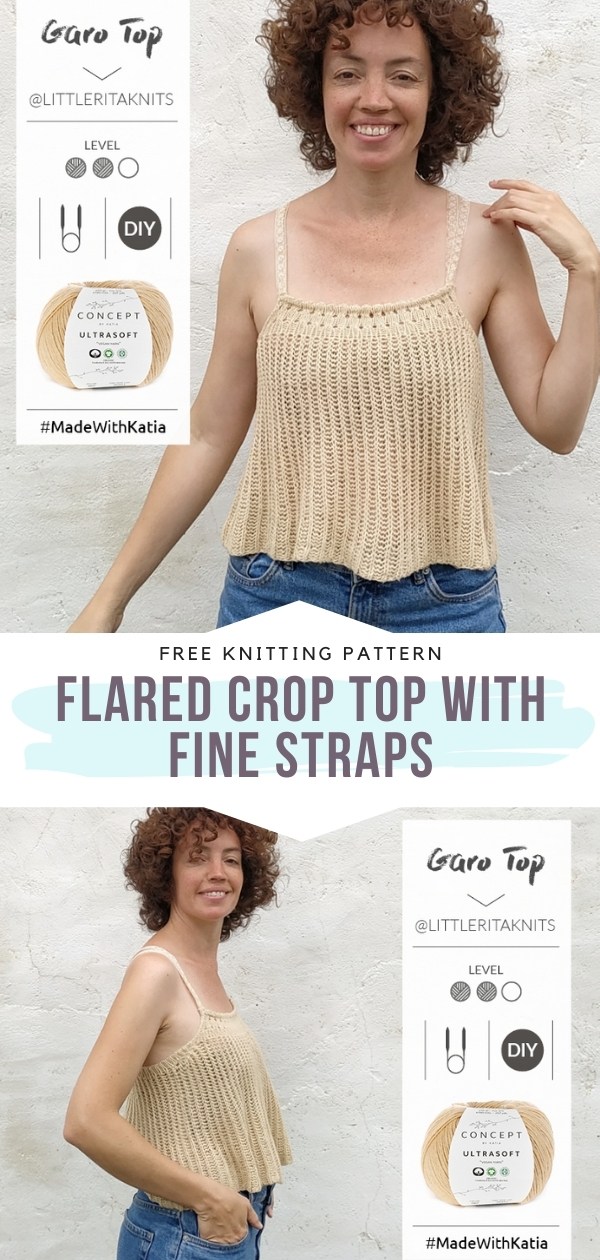 The original pattern and the photos are available on Katia Blog here.
My Little Secret Crop Free Knitting Pattern
We can't keep this pattern a secret for another minute! Isn't it absolutely fabulous in its simplicity? We think it is a must-have in every fashion follower's summer wardrobe. Will you choose a neutral shade as this author did?
Level: upper beginner Author: Jessie Maed Designs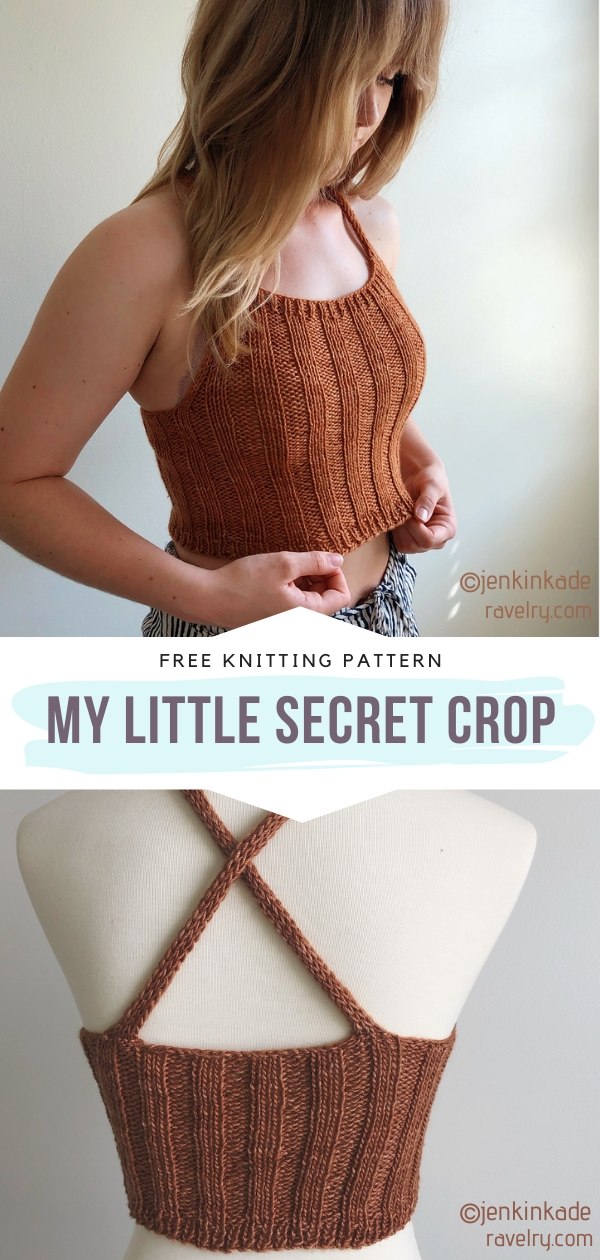 The original pattern is available on Ravelry here. This version by Jen Kinkade and the photos are on Ravelry here. Use the code JESSIEFREE at checkout and the pattern will be free!
Cancun Boxy Lace Top Free Knitting Pattern
This is a beginner-friendly pattern based on a great selection of lacy stitches. It is evidently an awesome learning opportunity!  The top has a loose fit and a boxy shape, so perfect for summer weather.
Level: beginner Author: Erin Kate Archer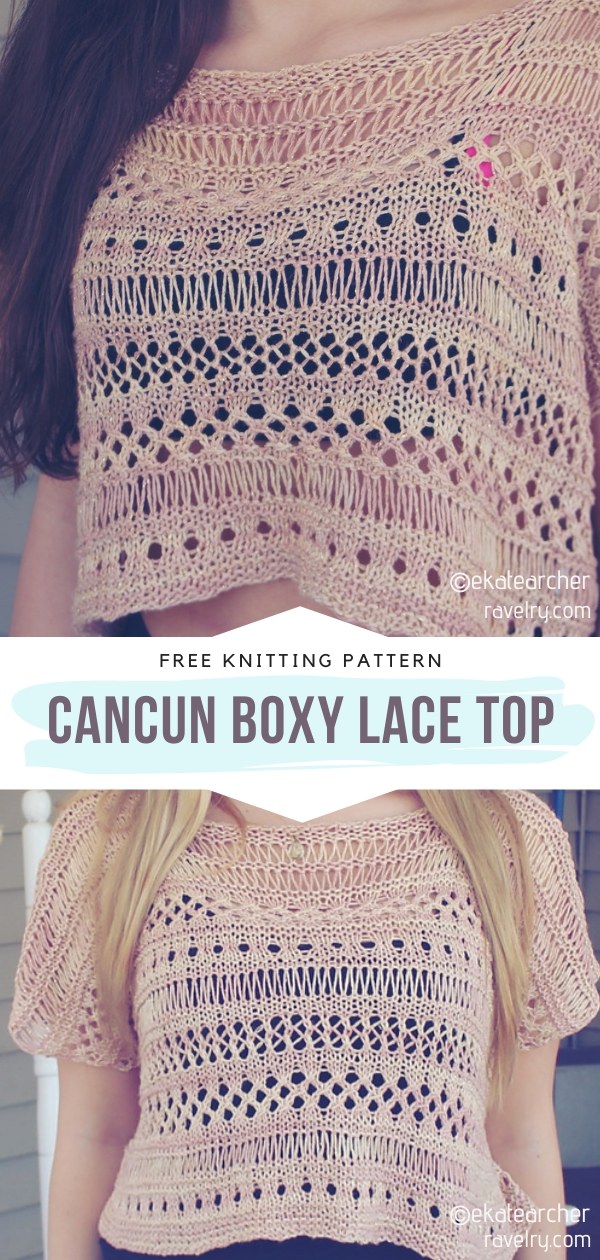 The original pattern is available on Ravelry here. Info about this version by ekatearcher and the photos are here.
Mazo Free

Knitting Pattern

Mazo is a fabulous summer top with a lovely texture. It`s modern and stylish, obviously, perfect both for casual everyday outfits and for special occasions. We think you need a good selection of colors, so start working on it today!

Level: upper beginner Author: DROPS Design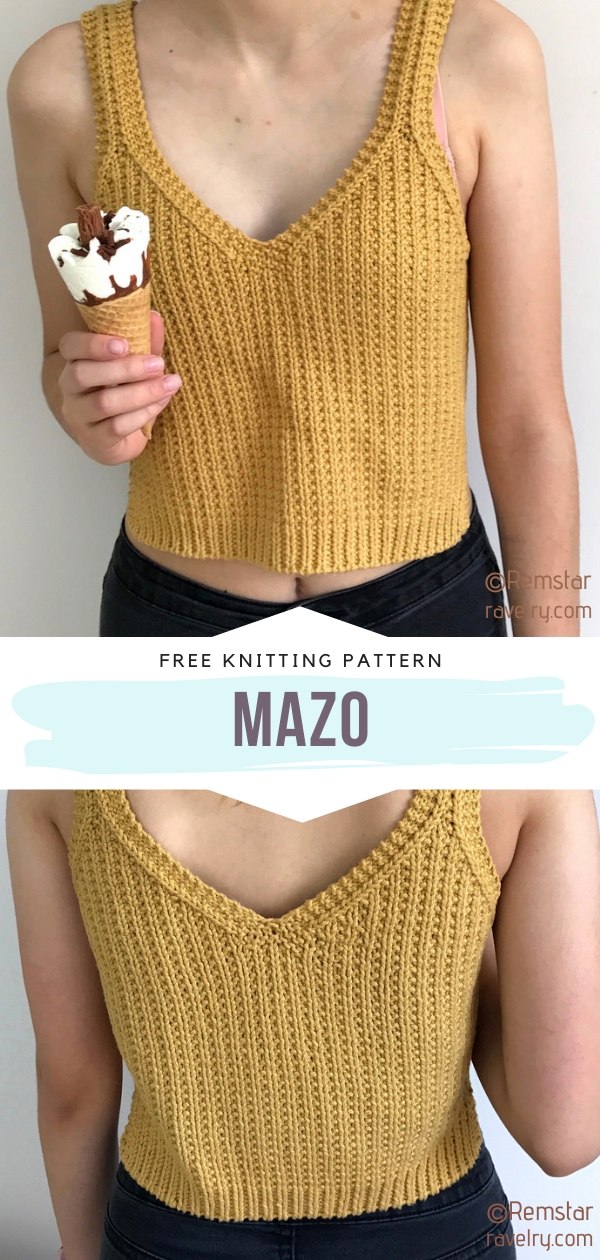 The original pattern is available on Garnstudio here. More info on Ravelry here. Info about this version by Remstar and the photos here.