Owl-themed crafts are the most popular in fall and winter season so why not go with a flow and create your own. Charming Knitted Owls are quick and pretty easy amigurumi that will surely catch your eye. Kids will adore these owls because they are soft and cuddly. In addition they will make a lovely decoration for any time of the year. You can easily use up scraps from your stash as well as hone your skills. Learning new stitches and techniques will be much more fun with these adorable patterns. Decorate your owls with speckles, add some feathery tufts at the tips of their ears and use different colors too. How about a snowy owl that can stand gracefully by your Christmas tree? Check out these free patterns under the links below and don't forget to follow us on Facebook Fanpage and Pinterest for more creative ideas!
If you need more inspiration, check out our collections of Cute Knitted Koalas and Soft Knitted Pillows.
Hawold and Friends Free Knitting Pattern
Hawold and his friends will make an adorable autumn project. This trio is super squishy and kids will definitely love such huggable companions.
Level: upper beginner Author: Cath Snape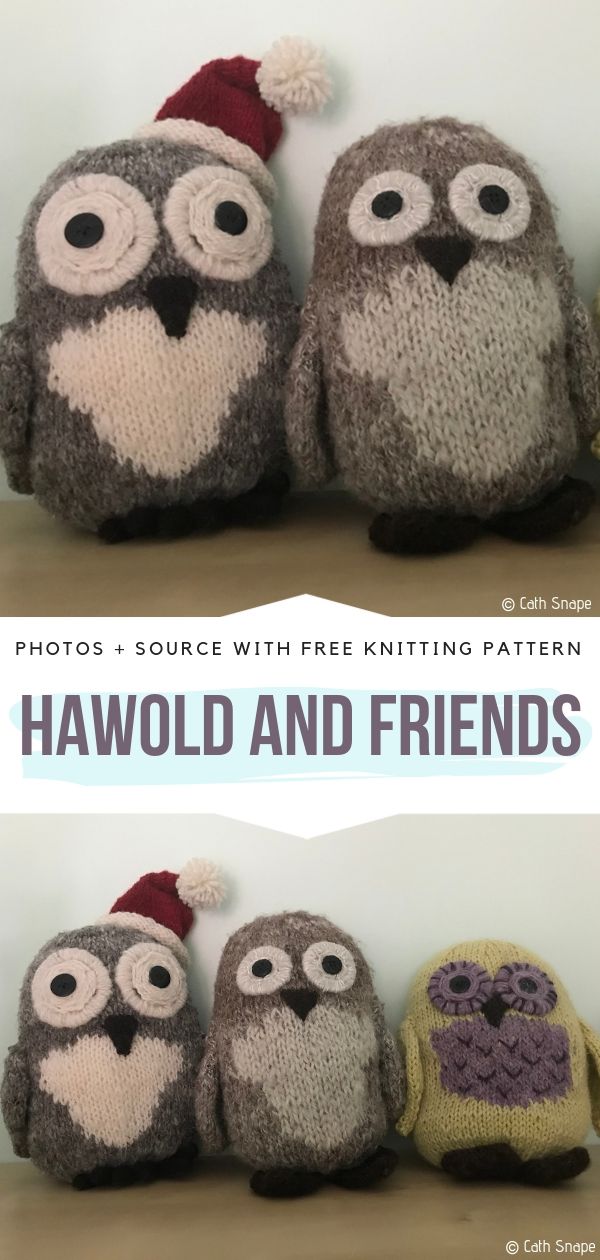 You will find the pattern here. 
Seamus the Owl Free Knitting Pattern
This sweet little owl will definitely make a cute toy or a decoration. Use moss stitch to create an illusion of feathery chest and brush up the strands on the ears to make tufts.
Level: beginner Author: Linda Dawkins
You will find the pattern here. More info here.