You may not be a big fan of mice but these Sweet Mouse Amigurumi is surely a lovable creature. They will definitely conquer the hearts of kids and adults and they are also pretty easy to make. Take a look at the difference in these designs and choose your favorite. Follow these free patterns for instructions on how to make the mice clothing and other details. How about an elegant ballerina dress or colorful pants adorn with polka dots? Oh and don`t forget to crochet a matching bow too so your mice are extra stylish and cute. Use these crochet creatures as decorations or give them to children as a cuddly companion. What a treat! Check out these free patterns under the links below and follow us on Facebook Fanpage and Pinterest for more creative ideas!
If you need more inspiration, check out our collections of Cute Turkey Amigurumi and Adorable Amigurumi Mice.
Little Mouse Li

Free Crochet Pattern

This little mouse in a polka dot pants is simply adorable. It`s easy to make this chubby amigurumi and surely kids and adults will love to have them for cuddles or decorations.

Level: beginner Author: Chuchkalova Marina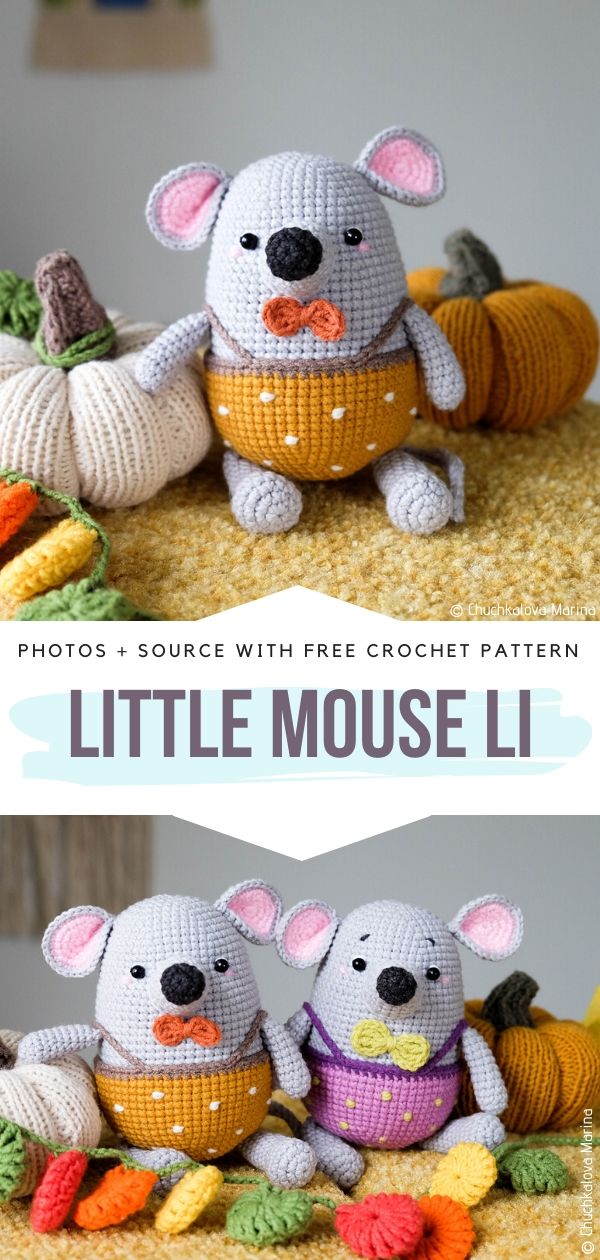 You will find the pattern here.

Sweet Sleepy Mouse

 Free Crochet Pattern

This adorable mouse reminds me of my daughter`s childhood favorite – Angelina Ballerina. If your little ones are also fans of ballet or cute creatures then why not give them this lovely amigurumi mouse as a gift. They will surely such companion.

Level: upper beginner Author: Olga Rodriguez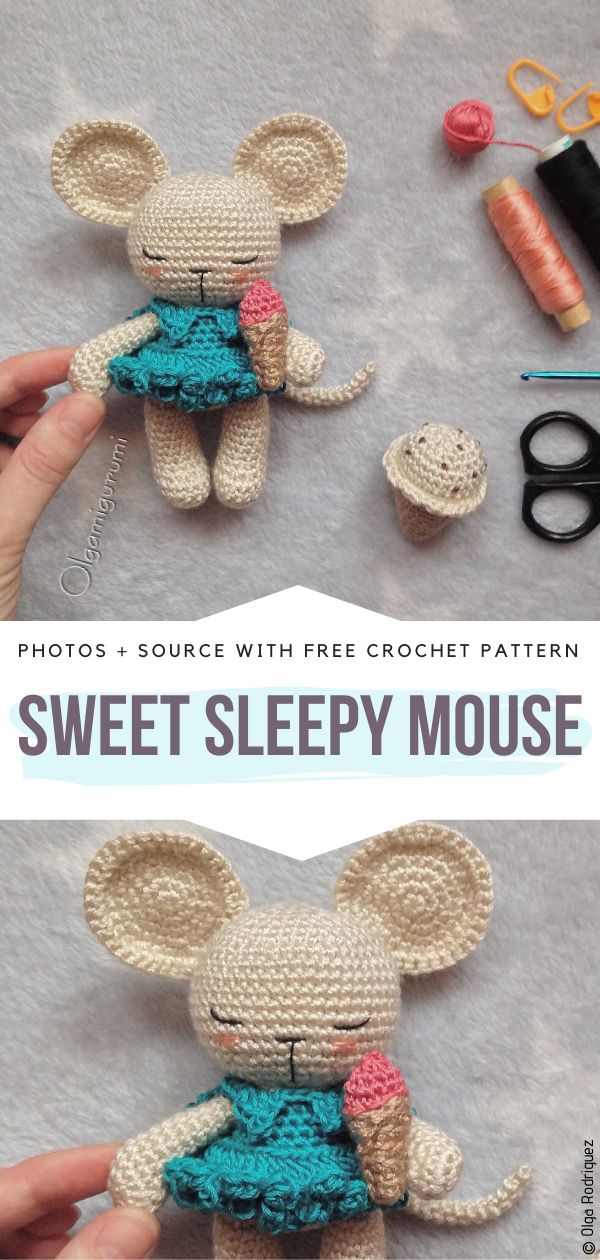 You will find the pattern
here. More info here.