Although pink may not be everyone`s favorite there`s no doubt that it`s a very chic and sophisticated color. And as we enter a fall season pink will surely add some freshness and feminine touch to our outfits. Therefore I want to share these Subtle Pink Poncho Ideas with you and inspire a bit of romance in your life. Because what can do that better than these lacy capelets? Soft designs will keep you warm and definitely elegant. The ponchos will be a perfect accessory whether for everyday wear or for the evening out. Moreover they are so easy to make that even beginners will find it as an enjoyable project. Check out these free patterns under the links below and follow us on Facebook Fanpage and Pinterest for more creative ideas!
If you need more inspiration, check out our collections of Crochet Baby Ponchos and Comfy Crochet Cardigans.
Rose Finch Capelet Free Crochet Pattern
Stunning vintage lace is light and feminine. This capelet will be a perfect addition for romantic dinners but also a stylish everyday accessory.
Level: upper beginner Author: Sweet Softies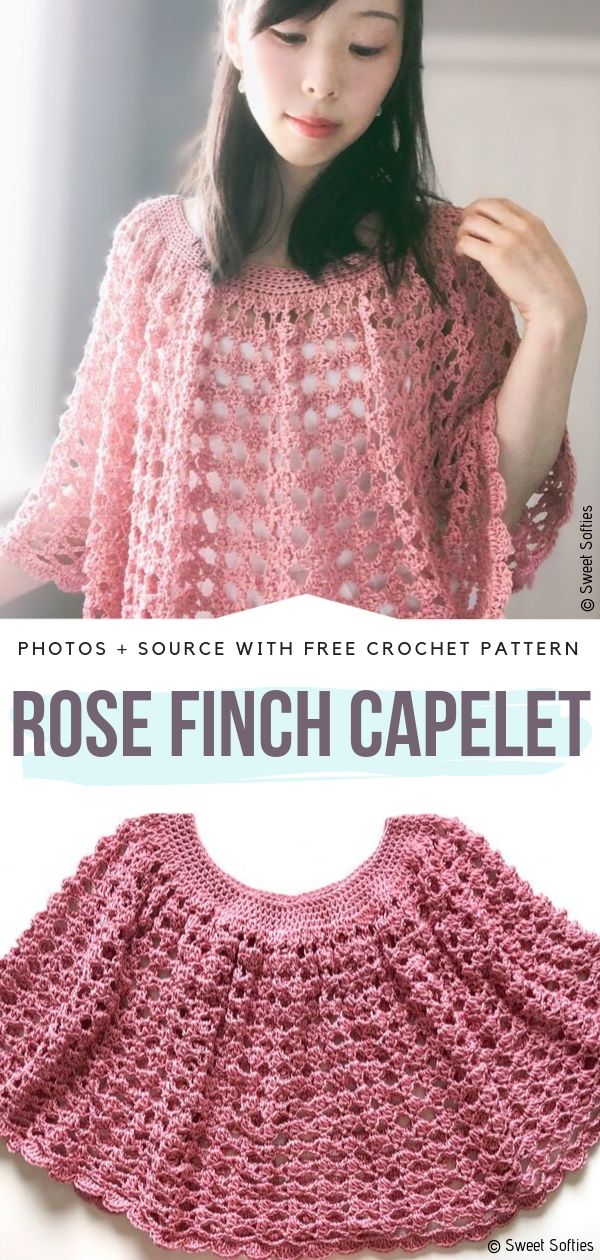 You will find the pattern here. More info here.
The Alluvium Poncho Free Crochet Pattern
This simple poncho is delicate and so elegant. It`s got a lovely texture and it will definitely pair nicely with stylish dress as well as with jeans and favorite top.
Level: upper beginner Author: I Need It Crochet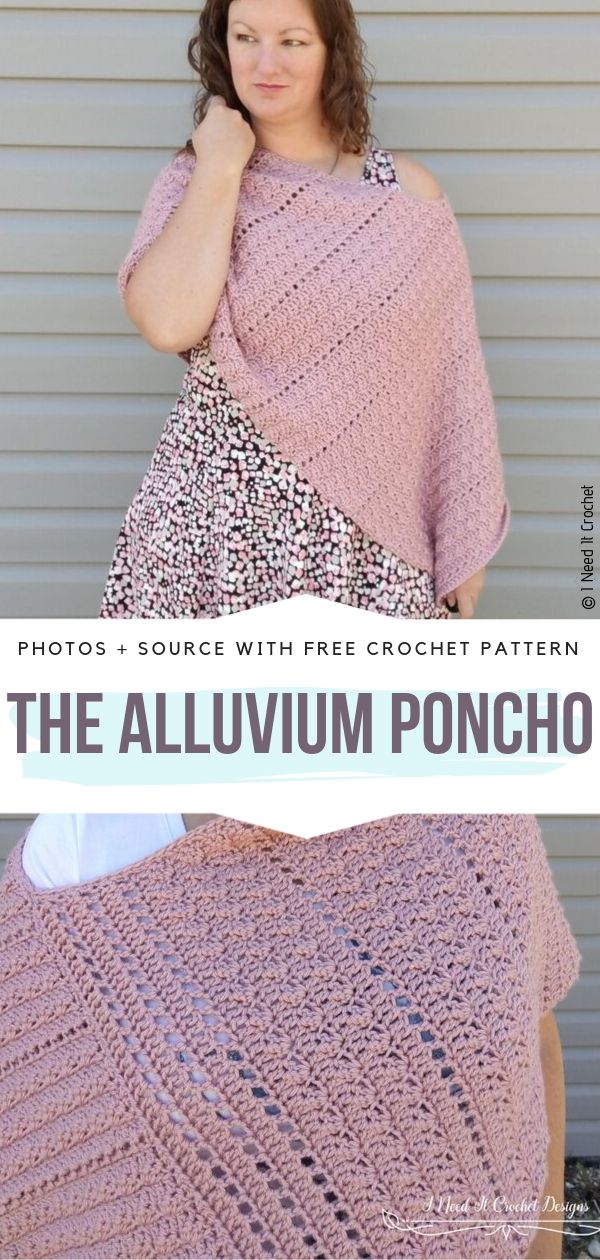 You will find the pattern here. More info here.