Whether you are looking for bridal accessory, or just love the pure white elegant yarn, you should take a look at these Stunning White Knitted Shawls. The idea is simple – you can make absolutely any design in white, so just choose the yarn and pattern you like. Think about the occasion and your outfit, so that you can decide if you need lacy design or something structured. The thinner the yarn, the more delicate and flowy will your shawl be. On the opposite side, if you want it to be warm and cosy, choose the yarn that has some thickness to it. Such shawl will compliment many different kinds of outfits, because it's very versatile. Match it with everyday dresses or elegant formal ones. Check out these free patterns under the links below and don't forget to follow us on Facebook Fanpage and Pinterest for more creative ideas!
If you need more inspiration, check out our collections of Great Everyday Cardigans and Children's Knitted Socks.
Bamboo Wedding Shawl Free Knitting Pattern
Bamboo yarn has a nice softness to it, so it's perfect for making light and flowy knitted shawls.
Level: upper beginner Author: Purl Soho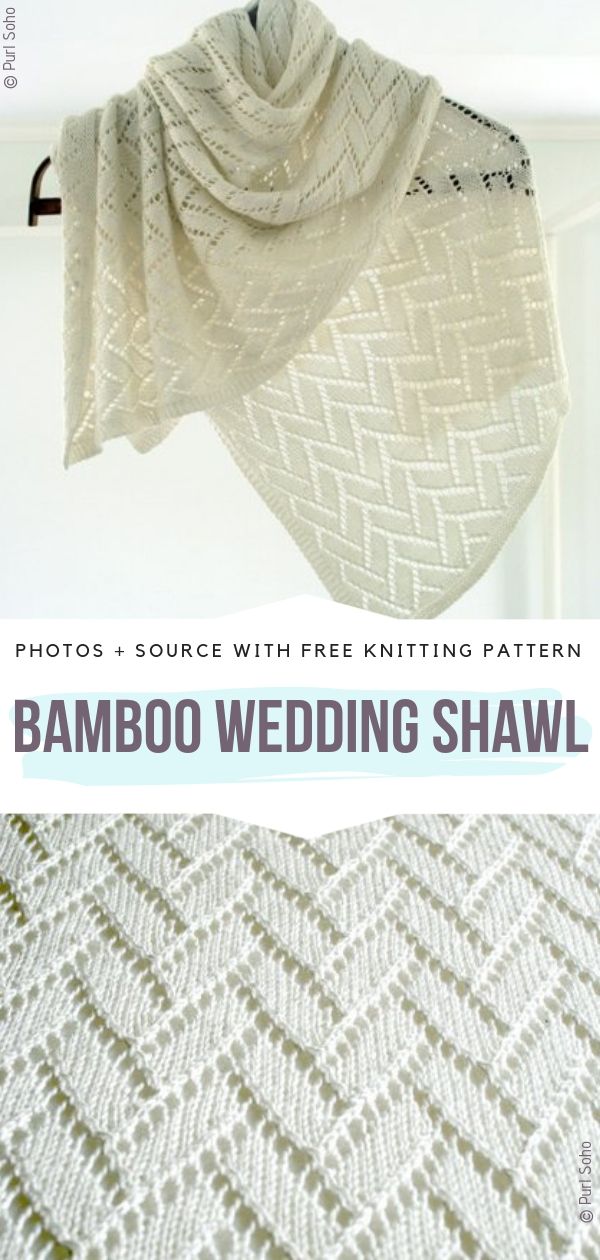 You will find the pattern here. more info here.
More Simple Lines Free Knitting Pattern
Delicate lines and simplicity of this knitted shawl match perfectly with decorative border!
Level: beginner Author: Emily Bolduan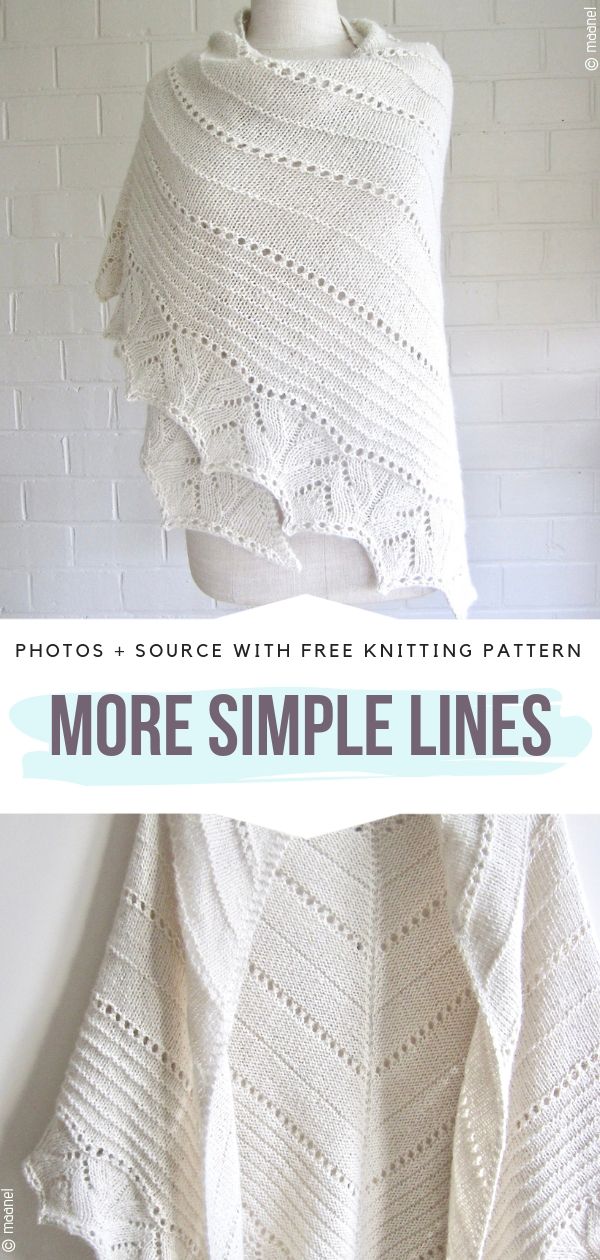 You will find the pattern here.