Loose knee-length knickers are super comfortable and even more adorable. Your little bundle of joy evidently needs a pair for this fall and winter! For today's selection of Baby Bloomers I have chosen designs that are both cozy and elegant. They will add some old-fashioned charm to your baby's wardrobe. Check out the free patterns under the links below and follow us on Facebook Fanpage and Pinterest for more creative ideas!
If you need more inspiration, check out our collections of Dreamy Textured Blankets and Santa's Cozy Slippers.
Minnie's Bow Bloomers Free Knitting Pattern
This pair of adorable bloomers will make your little one feel perfectly comfortable and so happy! This elegant burgundy shade makes it perfect for special occasions. With Christmas right around the corner, this pattern is a real treat.
Level: intermediate Author: Anne Dresow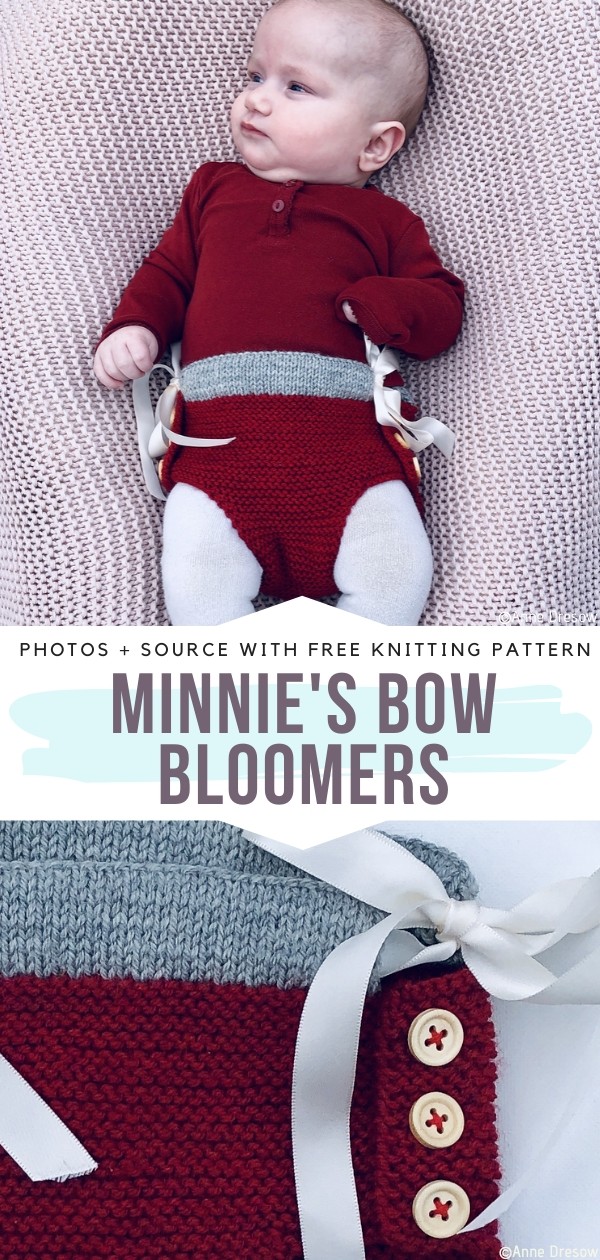 You will find the pattern here.
Popcorn Stitch Bloomers Free Knitting Pattern
I love this light, minty shade of green, so perfect for every little princess and prince. The famous popcorn stitch gives the bloomers a nice texture and the little bow is like a cherry on top of the cake. What a dreamy design!
Level: intermediate Author: Shirley Bredal/Marta Porcel (Creativa Atelier)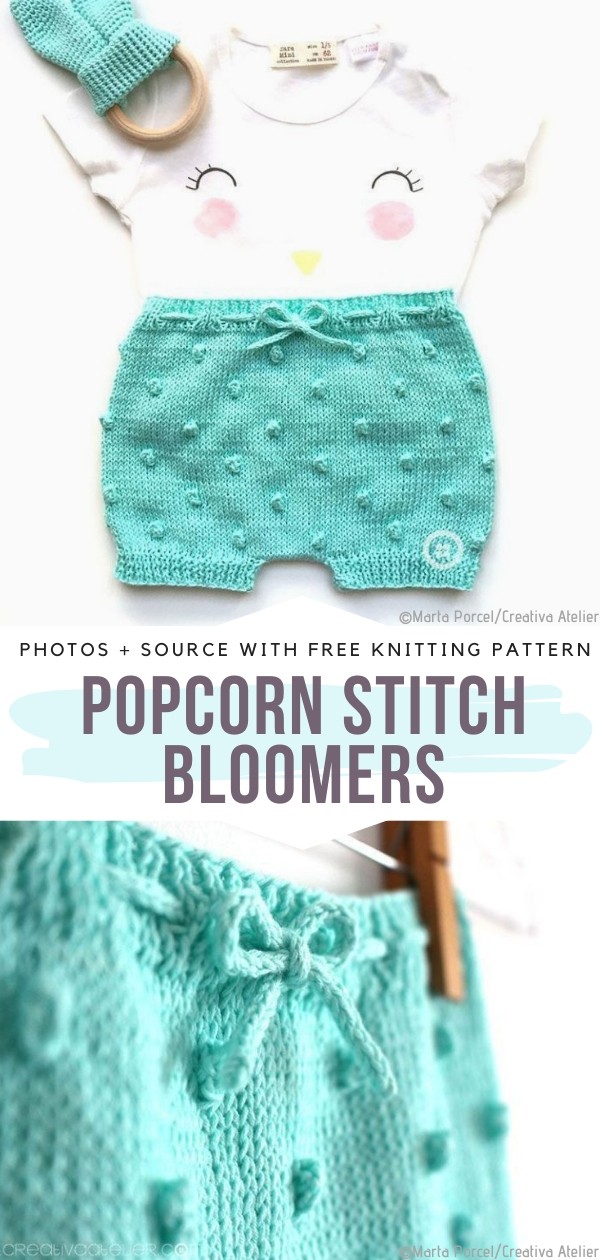 You will find the pattern here.