Are you in the mood for a good old classic? Granny square is undoubtedly one of the most timeless patterns out there and an absolute must-have in every crochet portfolio. If you are still not familiar with it, this is the perfect opportunity for you to learn. If, on the other hand, you are an experienced crocheter already, you will get to know the new face of classic. Either way, you will have so much fun with Multicolor Granny Square Blankets. Check out the free patterns under the links below and follow us on Facebook Fanpage and Pinterest for more creative ideas!
If you need more inspiration, check out our collections of Colorful Winter Scarves and Chunky Textured Beanies.
Echos of Color Blanket Free
Crochet
Pattern
We love this design for warm colors that will surely brighten up every bedroom, living room or nursery. Such a versatile piece will never go out of fashion. If you are a beginner looking for a real challenge, this might be it!
Level: upper beginner Author: Crochet Me Lovely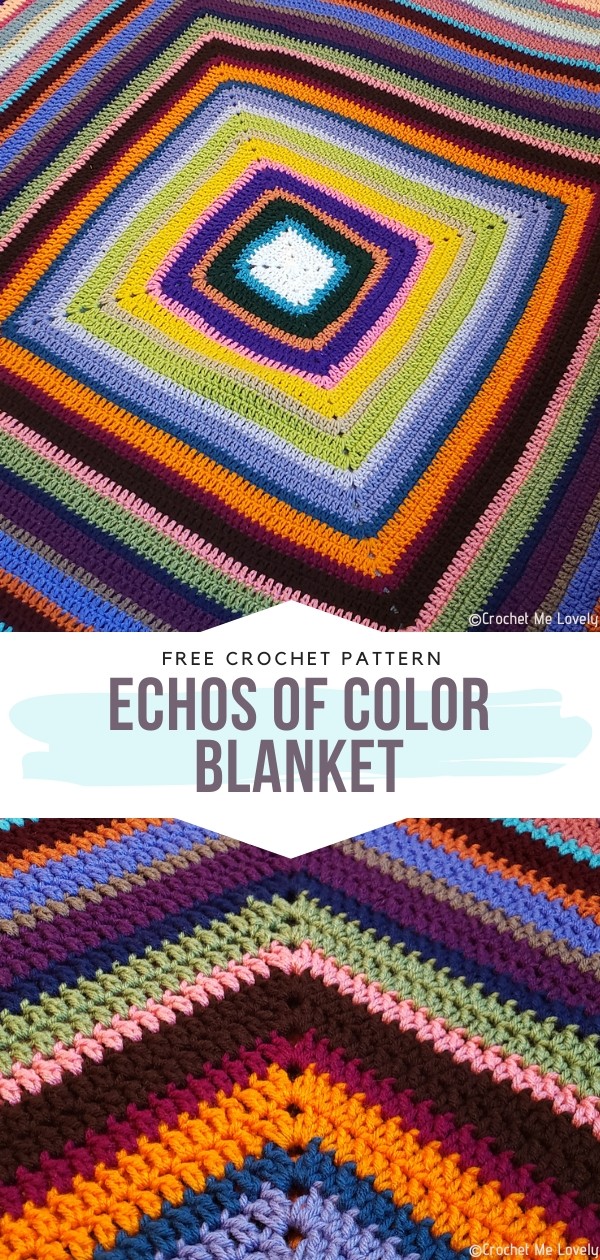 You will find the pattern here. More info here.

Squared Diamond Granny Throw Free Crochet Pattern
Squared Diamond Granny Throw is a classic among creative designs popular on Ravelry, with a whole bunch of projects in different color combinations, made by people from all around the world. Stunning kaleidoscope design uses simple granny technique and color changes to make mesmerizing, one of a kind blanket. Try it!
Level: intermediate Author: Chris Apao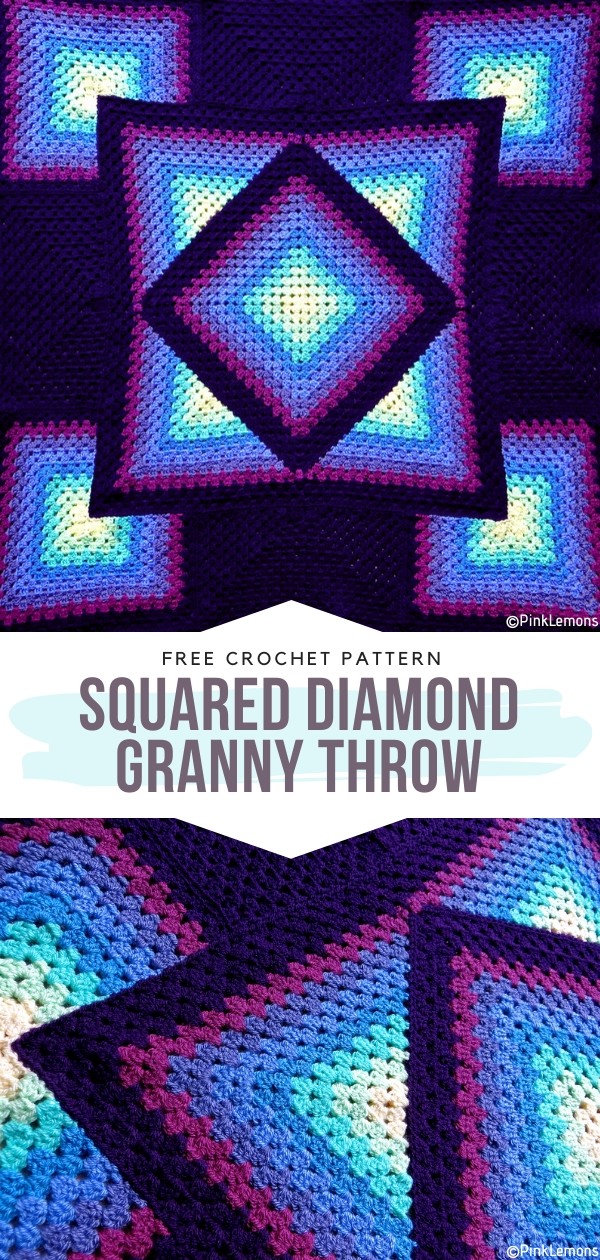 You will find the pattern here. More info here and here.