The beginning of spring is certainly the time to let some flowers bloom on your crochet projects. This time is right around the corner now, so we have decided to inspire you today. The patterns for Spring Flowers Shawls are both classic and inventive, retro, and fresh. A true miracle, isn't it? Well, everything is possible in crocheters' world! Check out these free patterns under the links below and follow us on Facebook Fanpage and Pinterest for more creative ideas!
If you need more inspiration, check out our collections of Shawls with Stunning Edging and Shades of Blue Shawls.
Lacy Flowers Scarf Free Crochet Pattern
Laces and openwork, ladies and gentlemen! This is the combination of what like the most when it comes to choosing the pattern for a lightweight scarf for spring. With a base like that, all you have to do is choose the right color. Peachy pastel pink is always a good idea!
Level: upper beginner Author: Olga Poltava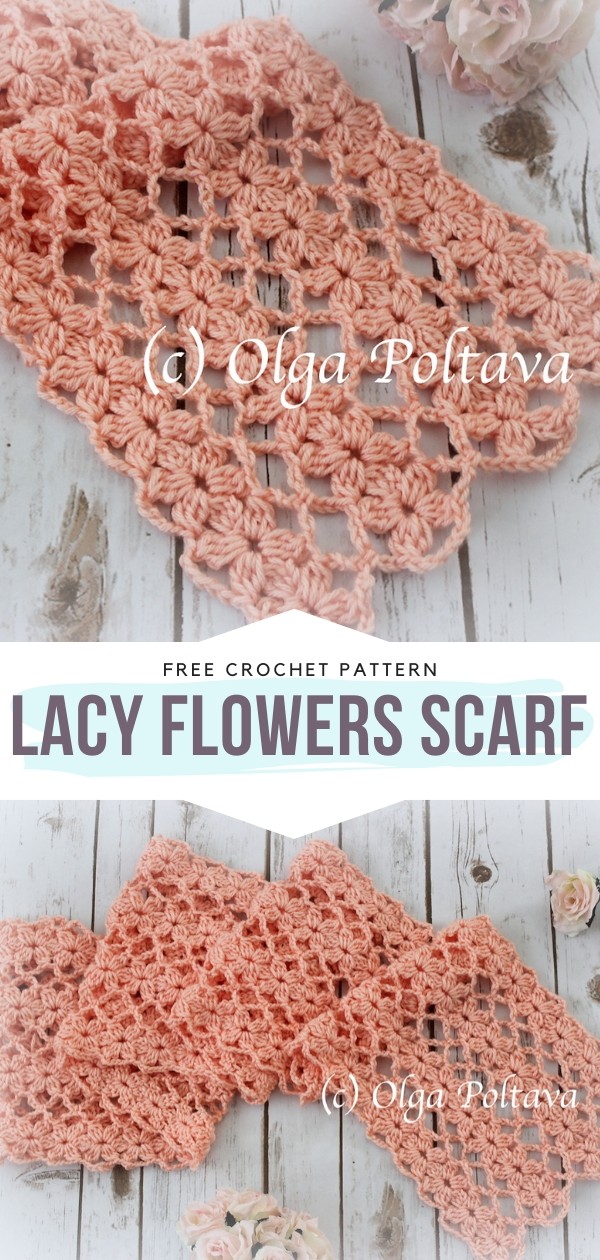 You will find the tutorial here. More info here.
Furry Flower Shawl Free Crochet Pattern
What an awesome idea! This is the ultimate classic spiced up with an inventive detail. This pattern is all about the texture. The beautifully shaped petals create a stunning openwork and the fuzzy centers make it so original.
Level: beginner Author: Atty van Norel
You will find the pattern here. More info here.
Picot Trellis Scarf Free Crochet Pattern
This scarf is so delicate and romantic, created by a real visual poet! If you are in the mood for some crochet poetry of your own, this is the opportunity to give it a try. Spring is almost here so it is time for your crochet library to bloom!
Level: beginner Author: Erangi Udeshika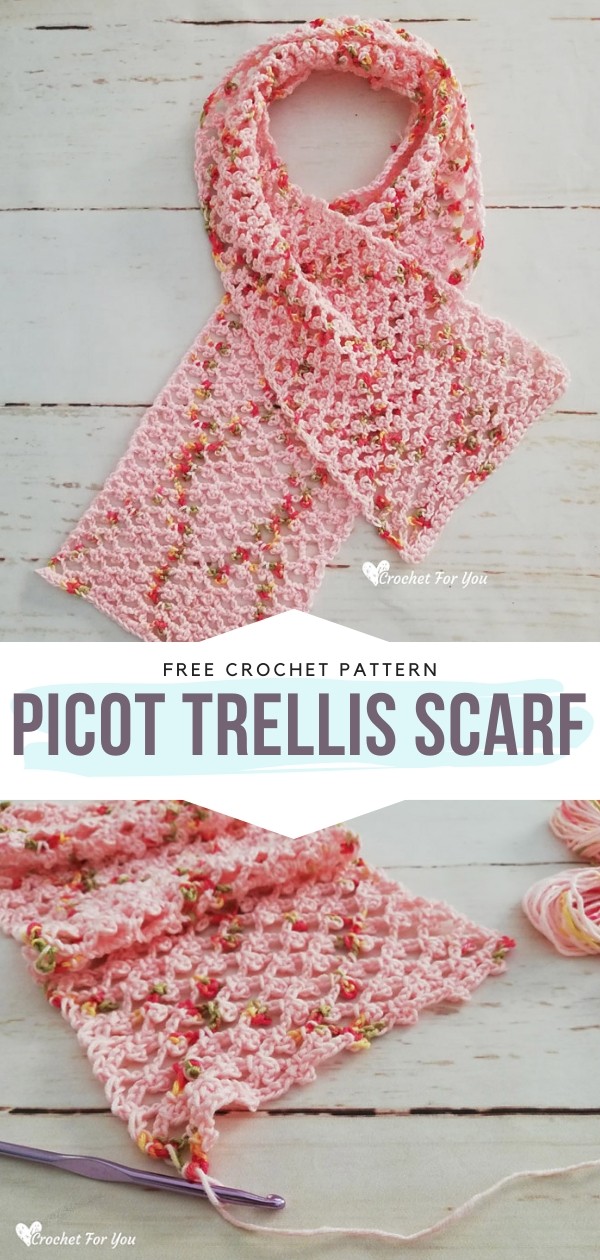 You will find the pattern here. More info here.