Blue color is soothing therefore beneficial to the body and mind. It`s also a symbol of wisdom and confidence. Wearing this color in any outfit always makes you elegant so no wonder that it`s the favorite color of many people. This mini collection of Shades of Blue Shawls will definitely inspire you to try making a shawl in this palette. The designs are classic and pretty easy to make even for beginners. These shawls will be an ideal accessory for any evening occasion as well as everyday wear. A lovely finishing touch would be to add a textured border or a playful fringe. Choose your favorite design in beautiful shades of blue and start crocheting. Check out these free patterns under the links below and follow us on Facebook Fanpage and Pinterest for more creative ideas!
If you need more inspiration, check out our collections of Superb Cowls for Fall and Modern Granny Shawls.
Lake Midnight Shawl Free Crochet Pattern
This sophisticated and elegant shawl will be a perfect addition to your wardrobe. The combination of solid and meshy stitches works perfect with a gradient colorwork.
Level: upper beginner Author: Crochetpedia Design Team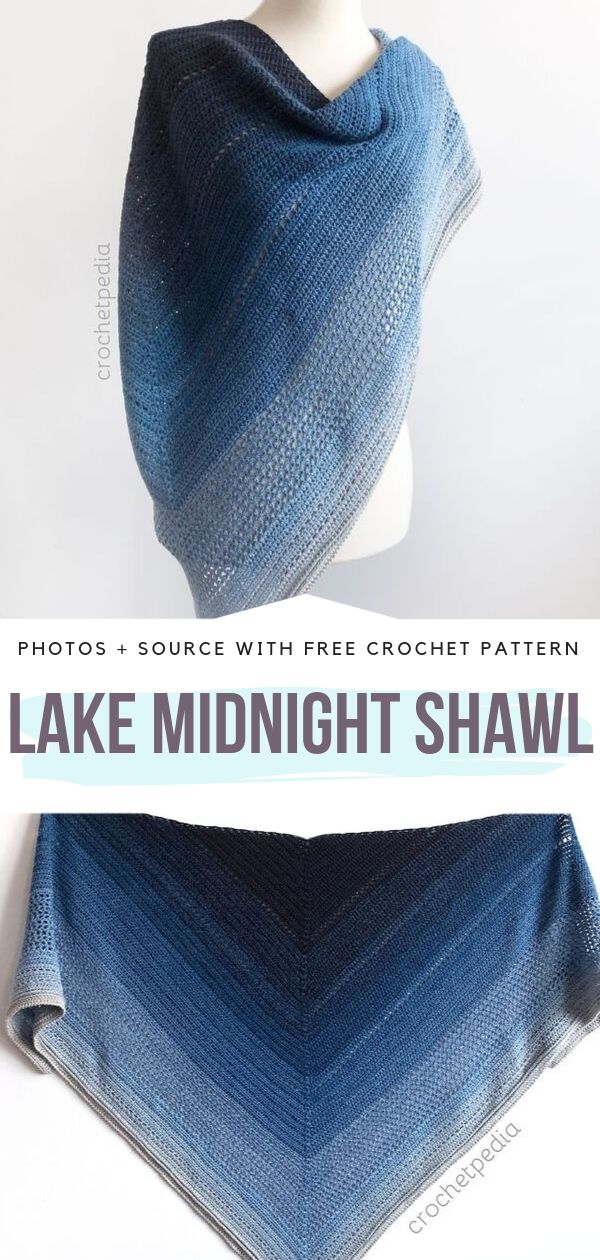 You will find the pattern here. More info here.
Nightfall Free Crochet Pattern
This lightweight shawl will certainly dress you up for an evening out. Simple lacy stitches create a stunning effect and a fringe gives it a boho vibe.
Level: upper beginner Author: Carmen Heffernan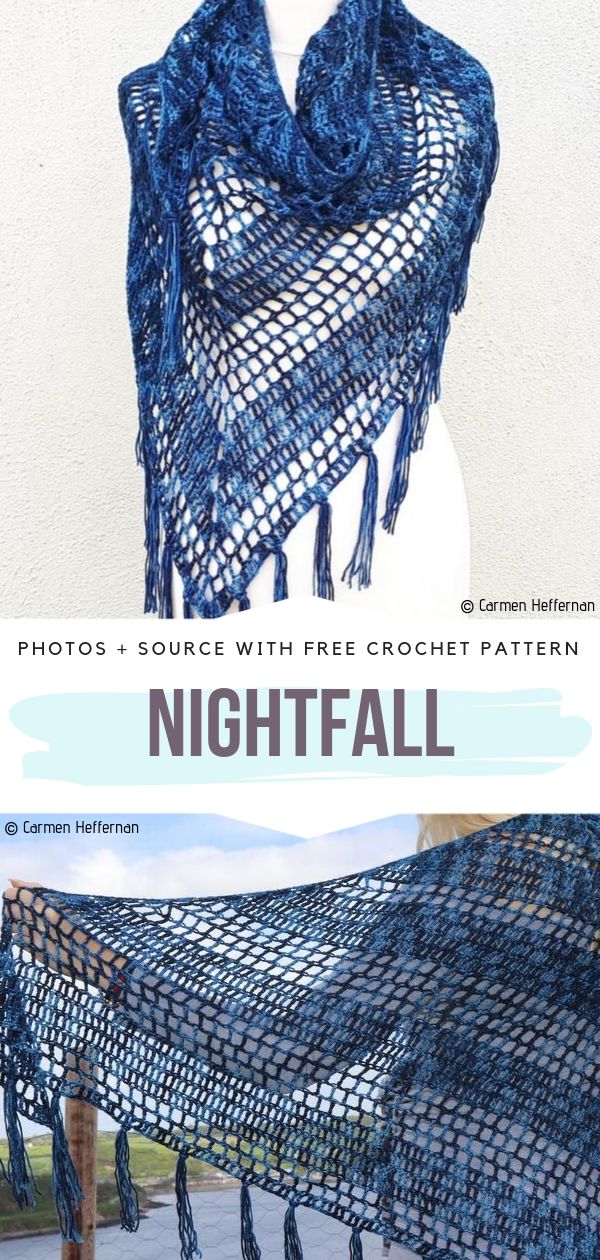 You will find the pattern here. More info here.