Chick or Duck Amigurumi is a springtime must-have in the amazing world of amigurumi. These adorable yellow cuties are the symbols of new beginnings. If you are a beginner in the world of crochet toys and figurines, these patterns are the perfect challenge. Well then, are you in the mood to try something new? Check out these free patterns under the links below and follow us on Facebook Fanpage and Pinterest for more creative ideas!
If you need more inspiration, check out our collections of Beary Amigurumi and Aquamarine Baby Jumpers.
Ragdoll Chicks Free Crochet Pattern
Ragdolls are not only absolutely cute but also useful in so many ways! Keychains, lucky charms, garlands, all kinds of decorations…you can evidently go big with these tiny crochet wonders! The chicks can't wait to find out what your ideas are!
Level: upper beginner Author: Ragnhild Hynne Uebler/Yarnhild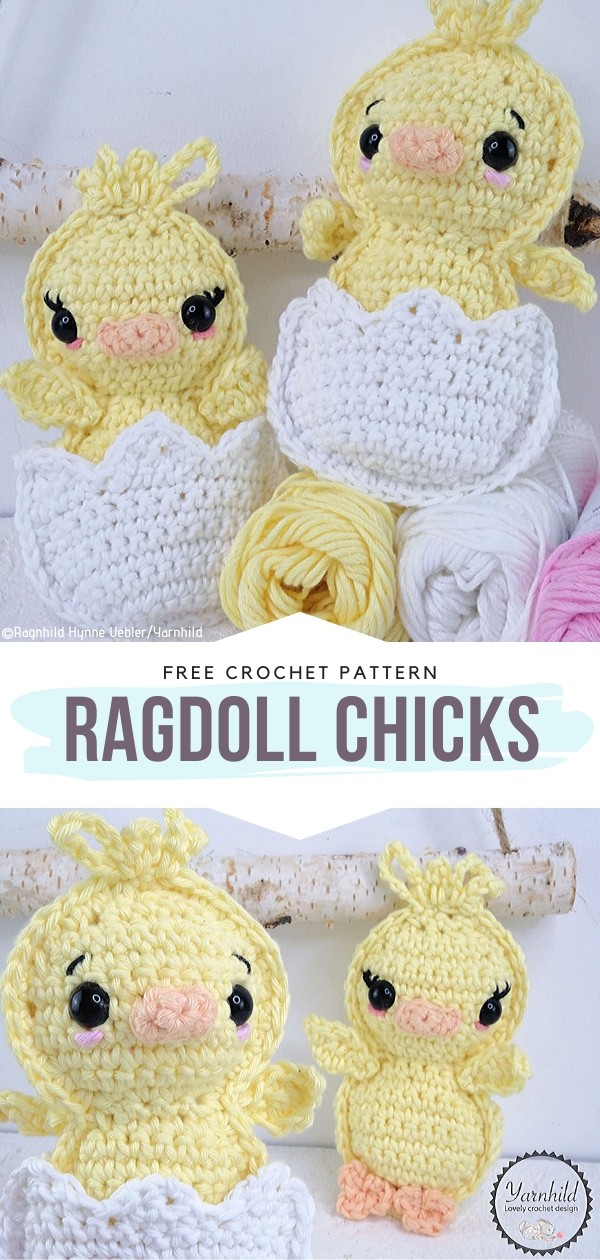 You will find the pattern here. More info here.
Derek the Duck Free Crochet Pattern
Derek is such a cool fellow. Just look at his awesome outfit, what a fashionable set! We bet your kids would love an amigurumi friend like that for Easter. They will become best mates, without a doubt! Make a few brothers of Derek in different colors in order to use up leftover yarn.
Level: upper beginner Author: Erin Sharp
You will find the pattern here. More info here.