Welcome, fashion followers! We have just found free knitting patterns for Simple Chunky Cardigans and we can't stop ourselves from sharing them with you! We know that summer is right around the corner, but we also are aware of one widely known fact – a warm cardigan is a must-have all year round. Especially if it is handmade and incredibly soft, right? Obviously! Find the best quality yarn and get to work on one of these exciting patterns. Check out these free patterns under the links below and follow us on Facebook Fanpage and Pinterest for more creative ideas!
If you need more inspiration, check out our collections of Spring Colors Knit Tees and Simple Baby Pullovers.
Paintbox Cardigan Free Knitting Pattern
Any fans of the noble art of color blocking here? We bet there is plenty of us everywhere! If you want to hone your skills and gain some experience in the field, knit this chunky cardigan in your favorite colors. Will you stick with pastels or go crazy? Chunky cardigans with free knitting patterns rock!
Level: upper beginner Author: Rachel Brockman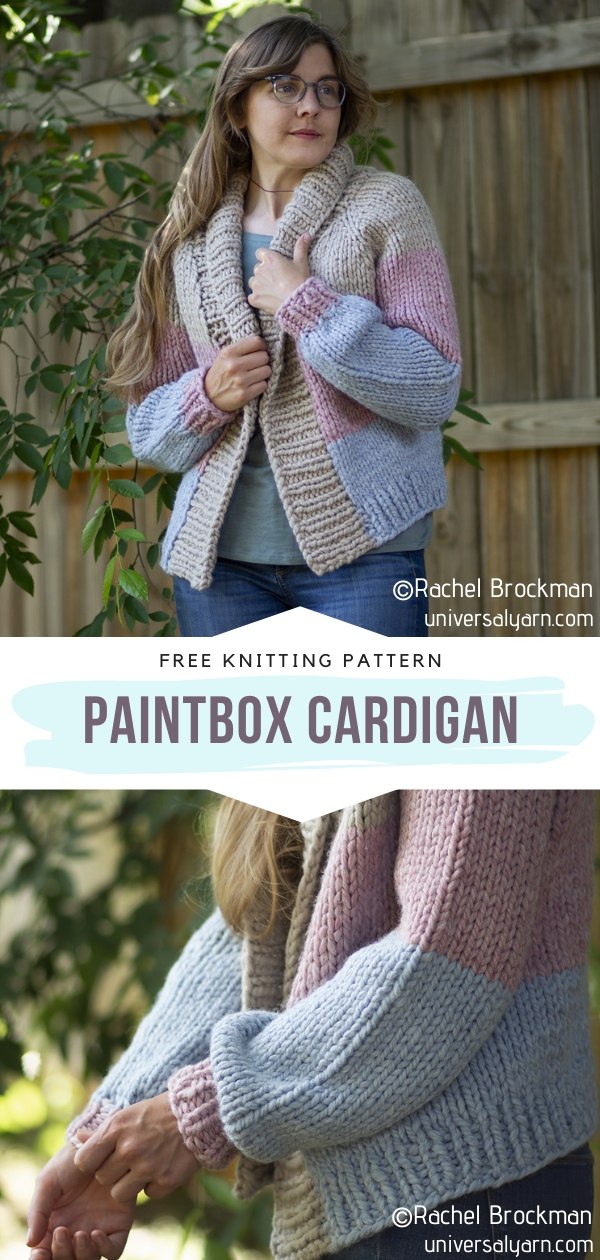 The full article about this pattern and the photos are here. More info here.
The Downtown Cardigan Free Knitting Pattern
This garter stitch gem is so simple and yet so beautiful. We are so into this light salmon shade. How do you feel about it? This brilliant author, the queen of adorable amigurumi, is evidently conquering the world of handmade fashion as well. We can't wait for more!
Level: beginner Author: Stephanie Jessica Lau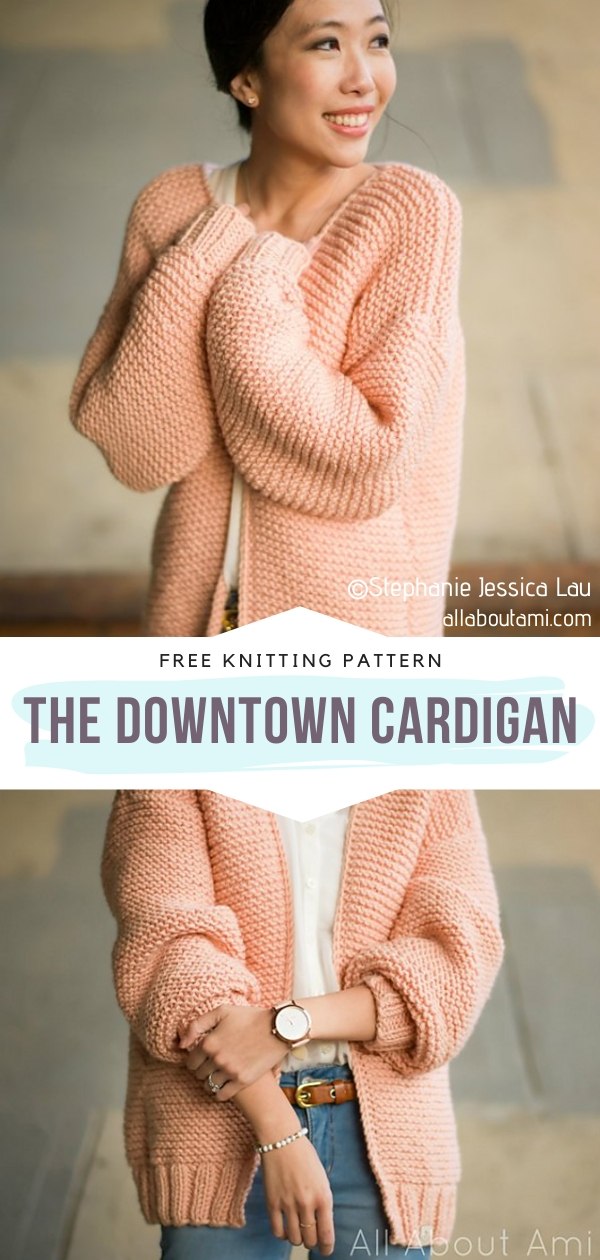 The full article about this pattern and the photos are here. More info here.