We are absolutely positive that you will get so Easily Charmed by these uncomplicated patterns for colorful knitted hats. Every fashionable girl (no matter the age) would certainly love to add an original accessory of a kind to her lovely wardrobe. These warm pom-pom hats will keep you away from the grey. And from the cold, obviously! Check out the free patterns under the links below and follow us on Facebook Fanpage and Pinterest for more creative ideas!
If you need more inspiration, check out our collections of Winter Socks and Great Color Block Knitted Hats.
Simple Brimmed Hat Free Knitting Pattern
Do you know why we love simple bases so much? Because they give us so much room for our favorite creative play with colors and patterns. This textured beanie can become whatever you want it to become! What is the version of your dreams?
Level: beginner Author: Emily Chen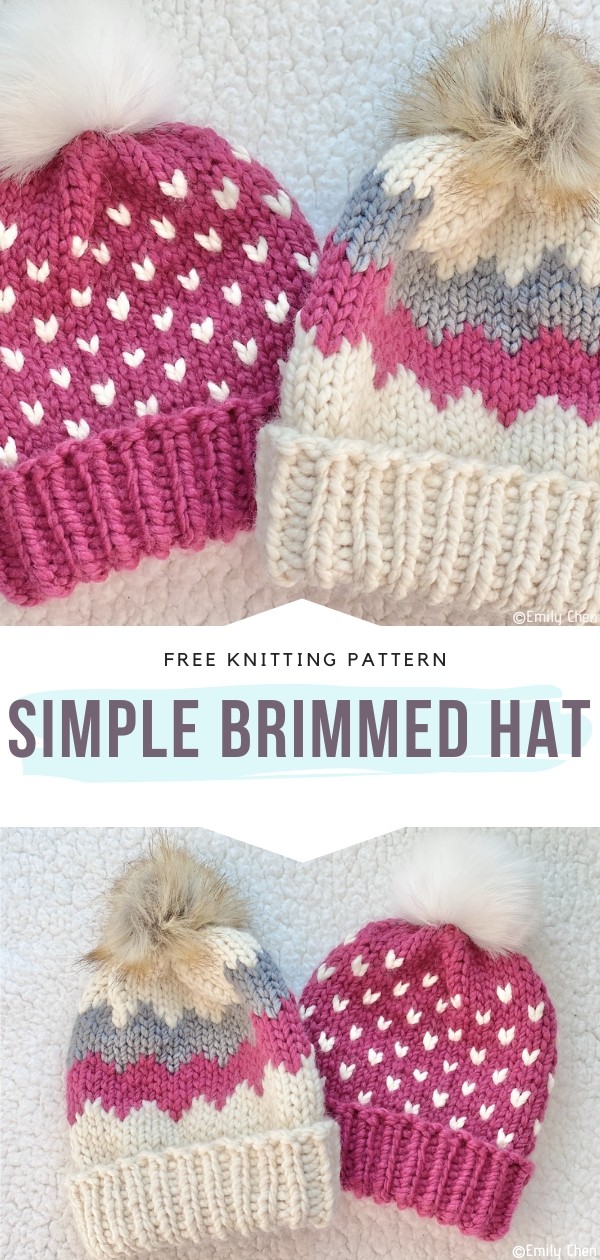 You will find the pattern
here.

Blended Grey Winter Hat Free Knitting Pattern
Do you love winter travels and trips? Obviously, who doesn't? This is the hat every passionate wanderer needs in their backpack. The colors are minimalistic and original all at the same time and the pom-pom seems so soft. What a fun design!
Level: beginner Author: Wera Masztakowska
You will find the pattern here.