Waffle stitch is great for home accessories, because it creates 3D surface. Potholder in Waffle Pattern uses this trick to make accessory that is sturdy and will keep your fingers from being burnt. Delicate hues of blue and grey will look great in every kitchen, but if you want something that stands out, choose bold colours. Don't be afraid of vibrant green or yellow – spring is officially here! Check out this free pattern under the link below and follow us on Facebook Fanpage and Pinterest for more creative ideas!
Level: upper beginner Author: Hobbii Design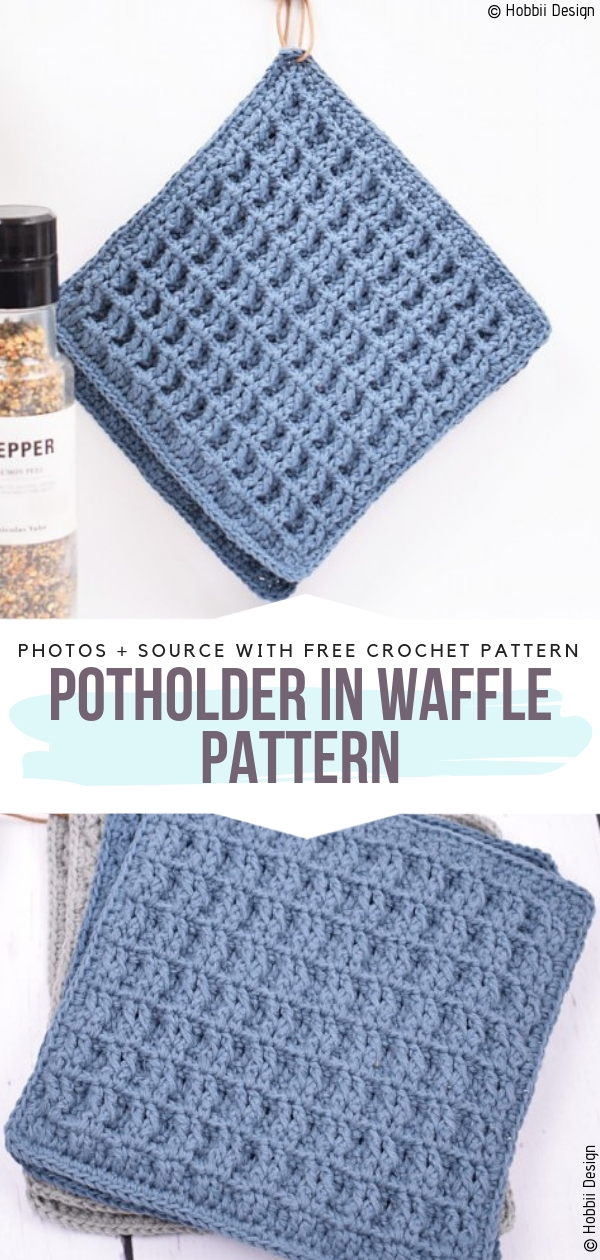 You will find the pattern here. more info here.