Perfect Basic Knitted Socks with Free Patterns
Hello there, lovely people! Grab your needles because we have a very important job to do today. As you already know, we are talking about patterns for Perfect Basic Knitted Socks. Are you wondering why now? Well, the new season is coming! Every one of us needs to start getting their wardrobes ready for fall. Where should we start? From the sock drawer, obviously! These patterns by Summer Lee and Winwick Mum are essential, without a doubt. Check out these free patterns under the links below and follow us on Facebook Fanpage and Pinterest for more creative ideas!
If you need more inspiration, check out our collections of Basic Socks for Elegant Girls and Lacy Cardigans.
I'm So Basic Socks Free Knitting Pattern
Basic does not mean boring! We know it, you know it, Summer Lee certainly knows it! This is why she created the pattern for this awesome pair of basic knitted socks. We dig this mix of warm colors so much! What will you go for?
Level: beginner Author: Summer Lee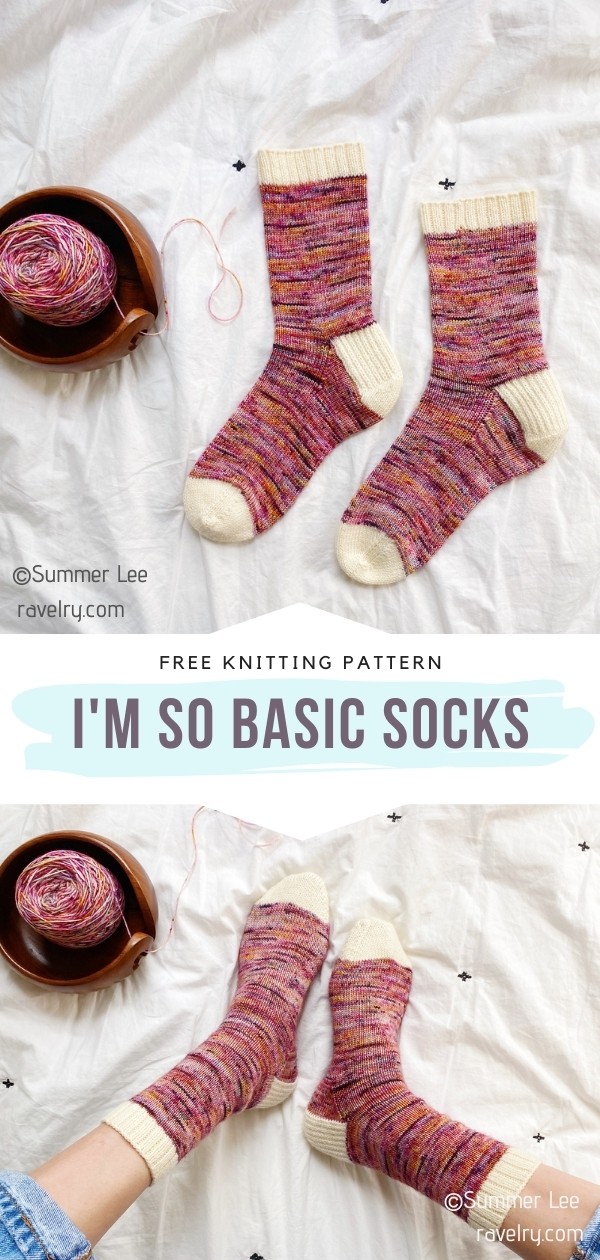 The original pattern and the photos are available on Ravelry here.

Basic 4ply Shortie Socks Free Knitting Pattern
Short stripy socks, what a timeless classic! Everyone needs a couple of pairs in their drawer no matter the season, right? This project will let you experiment with colors and different types of yarn. Choose the softest you can find and follow the instructions by Winwick Mum!
Level: beginner Author: Winwick Mum

The original pattern and the photos are available on Winwick Mum here. More info is on Ravelry here.