Do you like it when your minimalist knitted clothes and accessories have a little twist? A small but eye-catching detail that makes them one of a kind? It can be unique stitching, a subtle motif or a decorative applique.  Spiced Up Simplicity Ponchos illustrate exactly what I have in mind. You are certainly going to love them. Check out the free patterns under the links below and follow us on Facebook Fanpage and Pinterest for more creative ideas!
If you need more inspiration, check out our collections of Girly Baby Blankets and Rainbow Blankies.
Batwing Swoncho Free
Knitting
Pattern
Trendy oversized fit, spectacular braided motif in the center and this wonderful turtleneck. This poncho evidently has it all! Not to mention the perfect neutral shade of grey that will look stylish with so many outfits.
Level: beginner Author: Svetlana Avrakh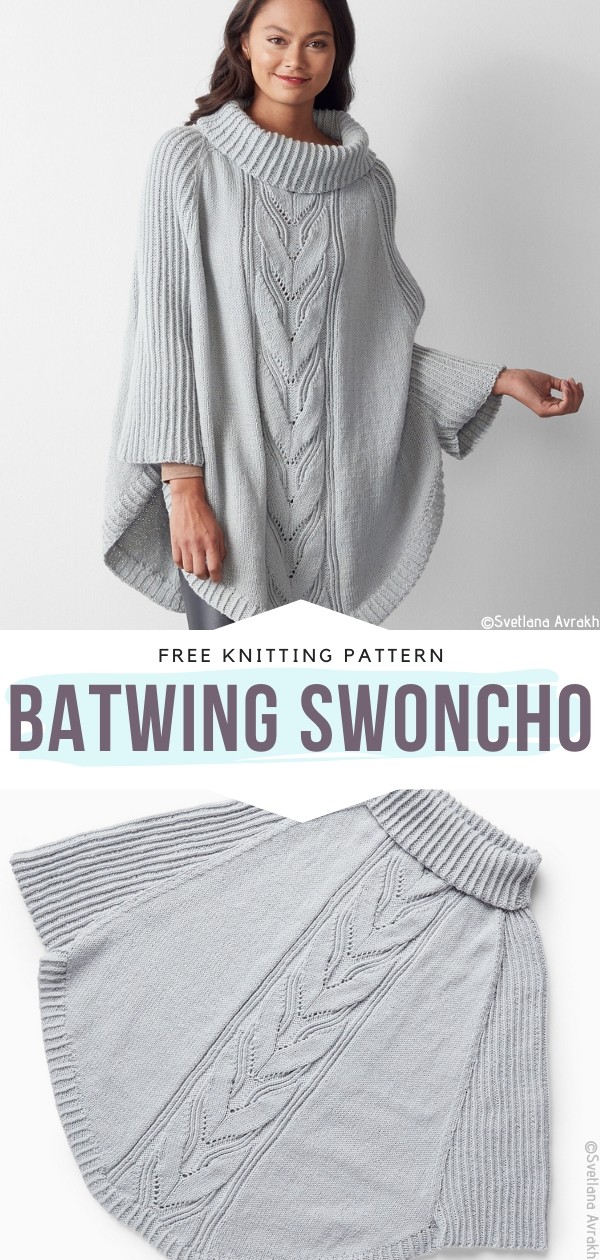 You will find the pattern here. More info here.
Poncho Pullover Free
Knitting
Pattern
The ultimate simplicity, right? Obviously, but it doesn't lack an x-factor, without a doubt. Is it this original texture or an interesting cut? We love the effect the layers create in the sleeve area. What an exciting design!
Level: upper beginner Author: Lana Grossa
You will find the pattern here.