Adorable Amigurumi Flamingos – Free Knitting Patterns
With their long legs and long curvy necks, flamingos are very graceful birds. They were the pop icon in the 50s and 60s America and were proudly displayed as lawn ornaments. They are back in fashion again and you`ll surely find them on tops and bags as well as other accessories. Also, home decor features these birds. So if you have any pink yarn in your stash it`s definitely time to make some Knitted Flamingo Amigurumi. These adorable softies are so easy to make that you can surely whip up a whole flock in no time. They will make a cute keychain or a bag charm that your family and friends will love. Also, children will adore these tropical birds for cuddling and playing. Check out these free patterns under the links below and don't forget to follow us on Facebook and Pinterest for more creative ideas!
If you need more inspiration, check out our collections of Cute Knitted Koalas and Tiny Knitted Elephants.
Flora the Flamingo Free Knitting Pattern
Isn't Flora the cutest knitted flamingo lady you have ever seen? We are crazy in love with this cuddly bird by Emily Cridge, that's for sure! The pattern is not too complicated, so motivated beginners should master it with no problem. How cool is that, right?
Level: upper beginner Author: Emily Cridge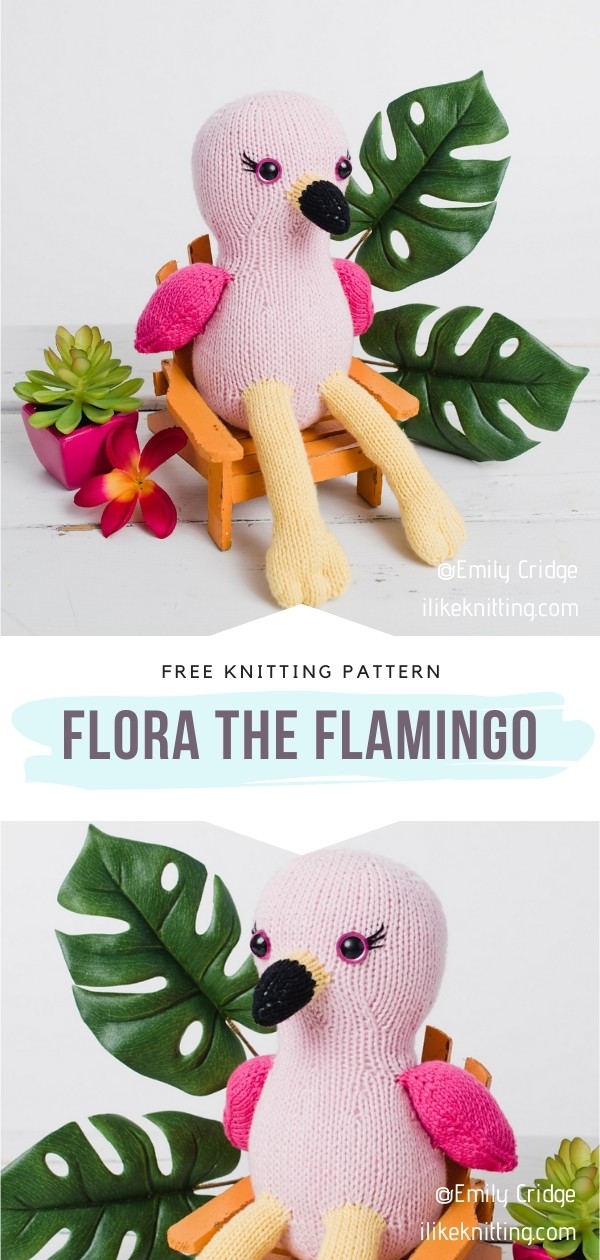 The original pattern and the photos are on I Like Knitting. More info on Ravelry.
Amigurumi Flamant Rose (Flamingo) Free Knitting Pattern
We are so happy to see this flamingo pattern by Miss Happy Rose! This adorable pink creature is so easy and fun to make. Use wire for the neck so it has a nice curve and play with colors if you want to shake things up. We would love to see your creation!
Level: beginner Author: Miss Happy Rose | Clara Gallee Poinen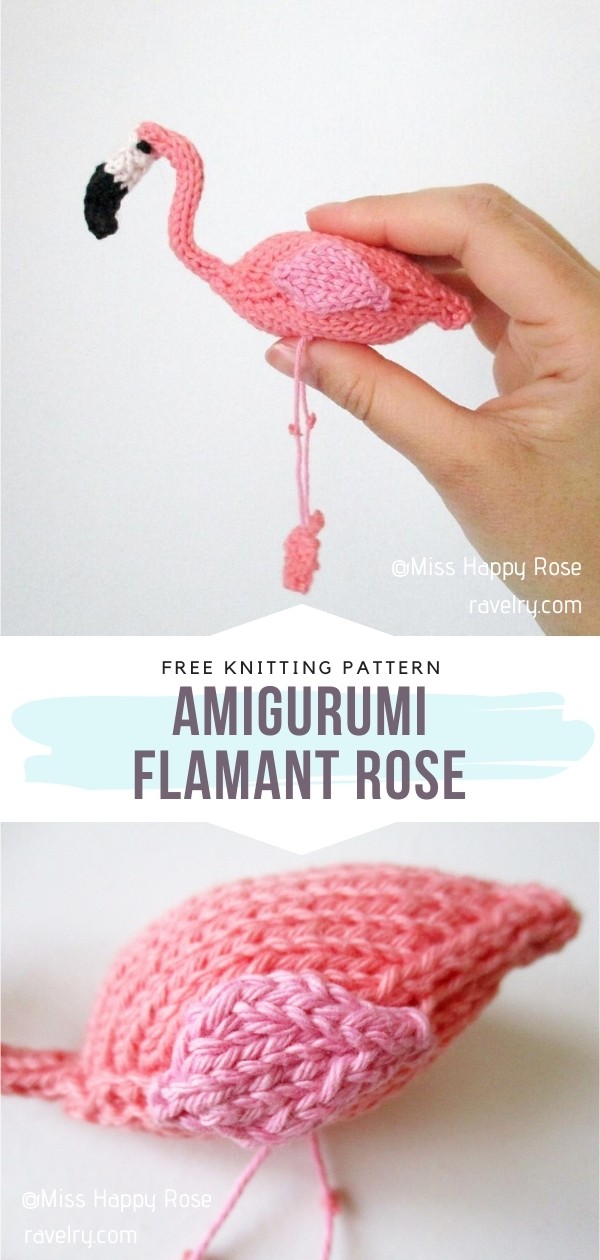 The original pattern and the photos are on Ravelry. 
Flamingo Free Knitting Pattern
This flamingo will definitely make a great little toy or a lovely keychain. It will also bring the summer vibe to your home with its pinky hue. With a pink companion like this one, you will feel funky no matter the season, trust us! Claire Garland rocks!
Level: beginner Author: Claire Garland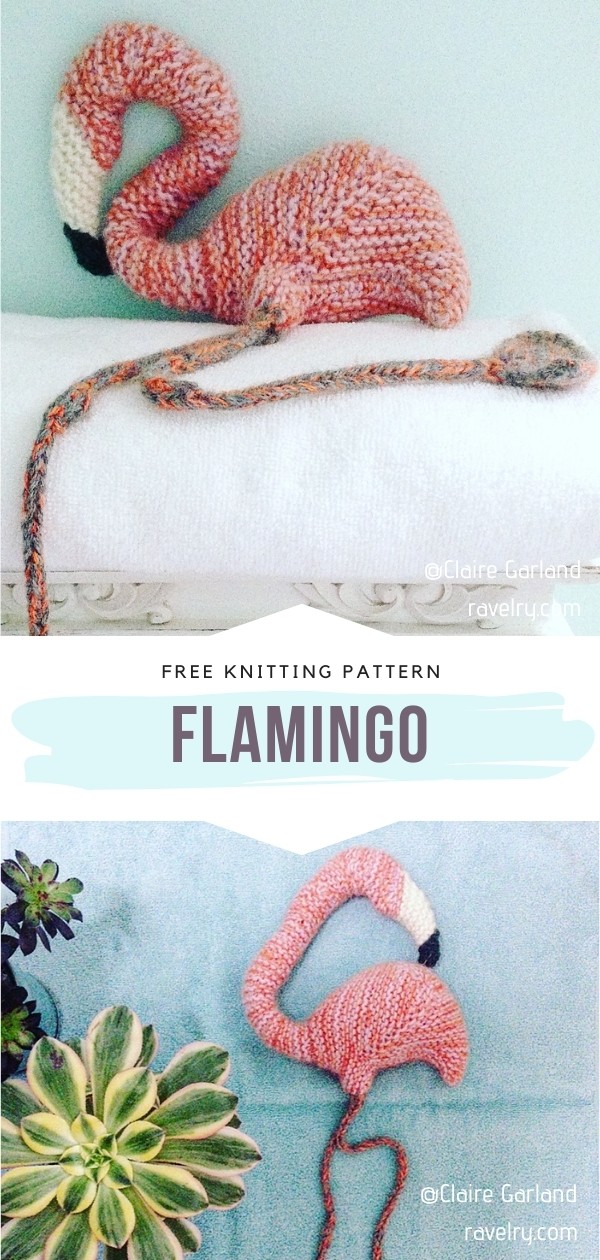 The original pattern and the photos are on Ravelry.