Throw them on your beds and sofas and watch your interiors change their character in an instant. Yes, the Colorful Tiles Throws really are that stunning! Are you looking for bold colors or hypnotizing patterns? In this selection of knitting projects, you will find both. Check out these free patterns under the links below and follow us on Facebook Fanpage and Pinterest for more creative ideas!
If you need more inspiration, check out our collections of Creative Knitted Throws and Comfy Cream Blankets.
Magic Tiles Free Knitting Pattern
What a magical knitted throw! We love the retro vibes and the charming elegance of these tiles. The neutral, fashionably washed-out colors are so versatile. Will they suit your living room? The tiles are knitted together and that means no sewing at all! So convenient, right?
Level: upper beginner Author: Brenda Brayfield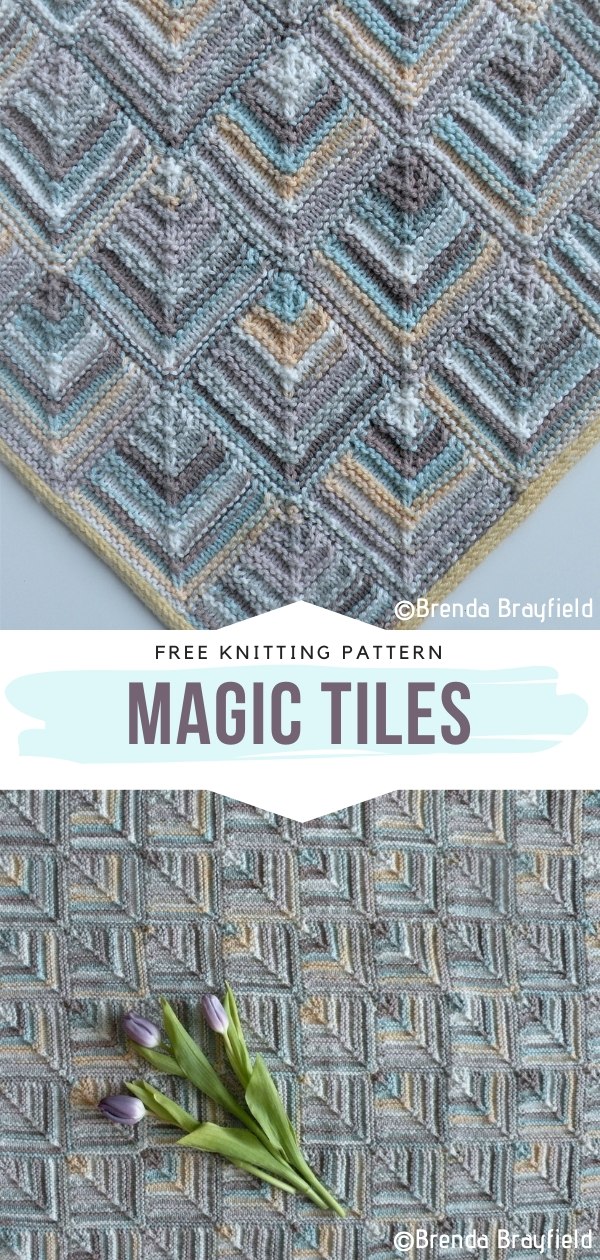 You will find the pattern here.
Color Blocks Knit Throw Free Knitting Pattern
Are you wondering how to make your bed or a good old sofa pop? This amazingly eye-catching throw is the answer, undoubtedly. It was evidently designed with a huge dose of fantasy. It has both minimalist and boho vibes, therefore it will suit many interior decor styles.
Level: upper beginner Author: Kristi Simpson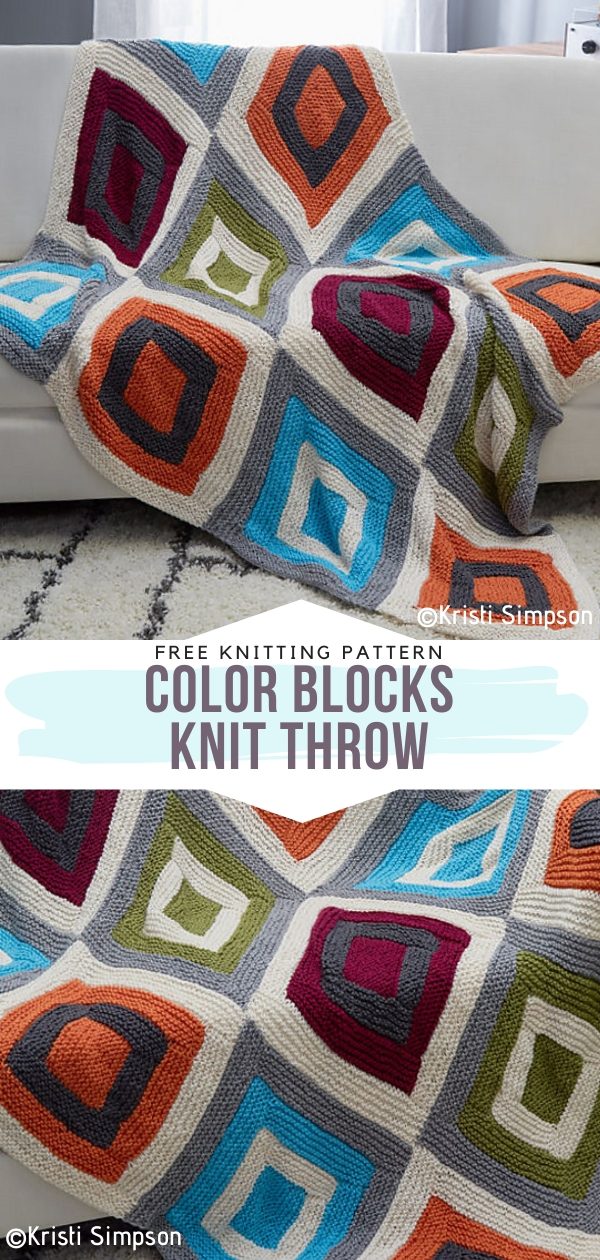 You will find the pattern here. More info here.