This Maroccan-style beauty is Pandora's Box Blanket. It looks really interesting with yarn creating a kind of web-looking pattern to it. This design looks complicated, but in fact is easy to make, even for beginners. It uses basic stitches and this interesting web technique to create star-like square. Choose your colours and try it today. Check out this free pattern under the link below and follow us on Facebook Fanpage and Pinterest for more creative ideas!
Level: upper beginner Author: Michael Sellick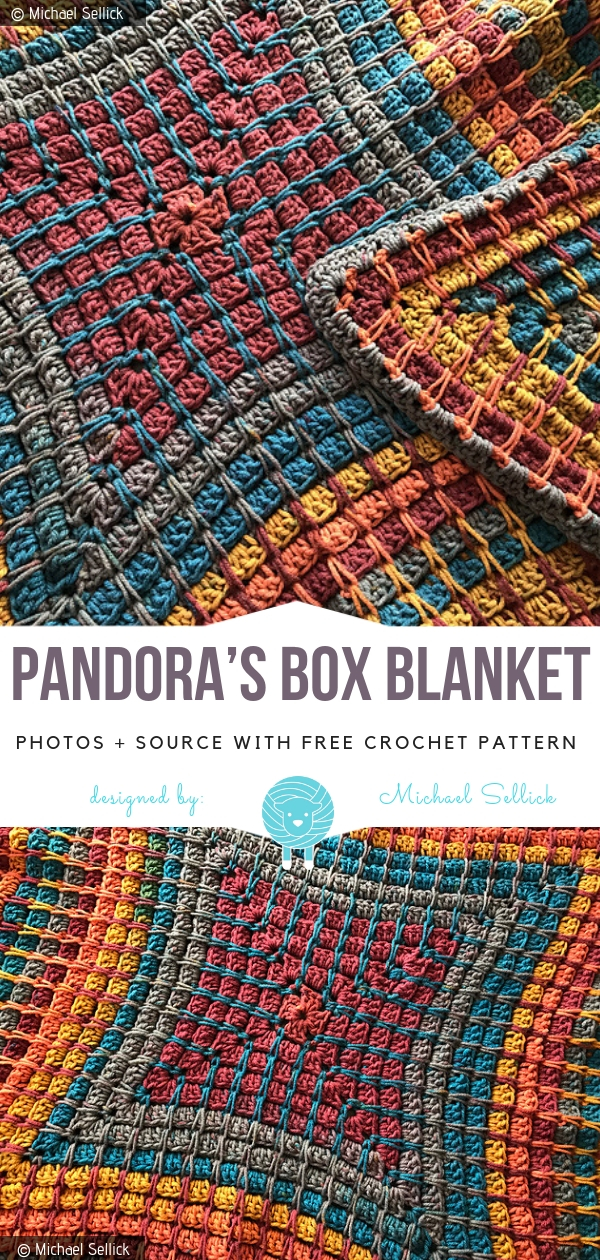 You will find the pattern here. more info here.