Beautiful Triangular Shawls with Free Crochet Patterns
Welcome, pretty people! Are you in the mood for new challenges? Yes! Do you need outstanding crochet patterns for Beautiful Triangular Shawls? Oh, yes, please! We knew it! Some designs just can't be missed, right? Without a doubt! If you have some experience and time, you will certainly enjoy working on these two exciting projects this autumn. The color possibilities are endless here, so let your creativity shine! Check out these free patterns under the links below and follow us on Facebook Fanpage and Pinterest for more creative ideas!
If you need more inspiration, check out our collections of Beautiful Retro Collars and Dreamy Shawls.
Flower Meadow Free Crochet Pattern
What a stunning pattern by Aleksandra Gryzik! Every fan of decorative stitches, ombre color palettes, and feminine designs will surely fall head over heels in love with this wonder. If you are looking for a challenge, this is evidently it! What shades will you use? We are so curious!
Level: intermediate Author: Aleksandra Gryzik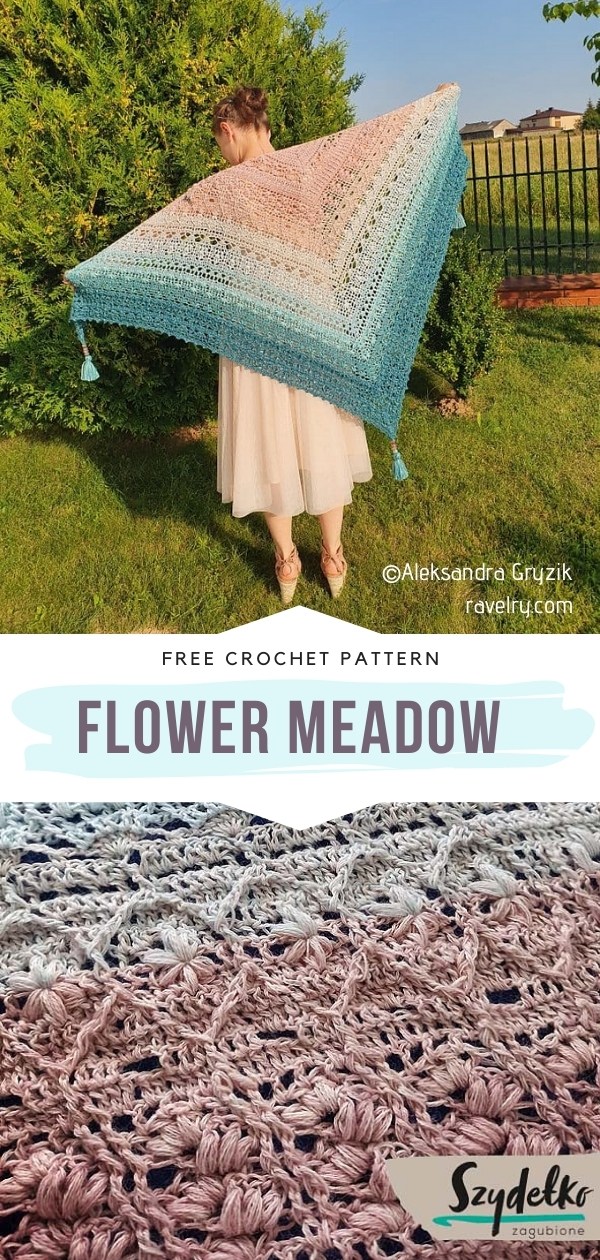 The original pattern and the photos are on Ravelry here. 

Erigeneia Shawl Free Crochet Pattern
This pattern by Silke Terhorst shows the beauty of triangular crochet shawls, undoubtedly. Amazing colors go from deep purple to bright yellow in this ombre, sunset-inspired color scheme. Lines are meeting at the center, enhancing the geometric motif. Stunning edging is intricate and so interesting! What else can we say? Create this piece of art in your colors – satisfaction guaranteed!
Level: intermediate Author: Silke Terhorst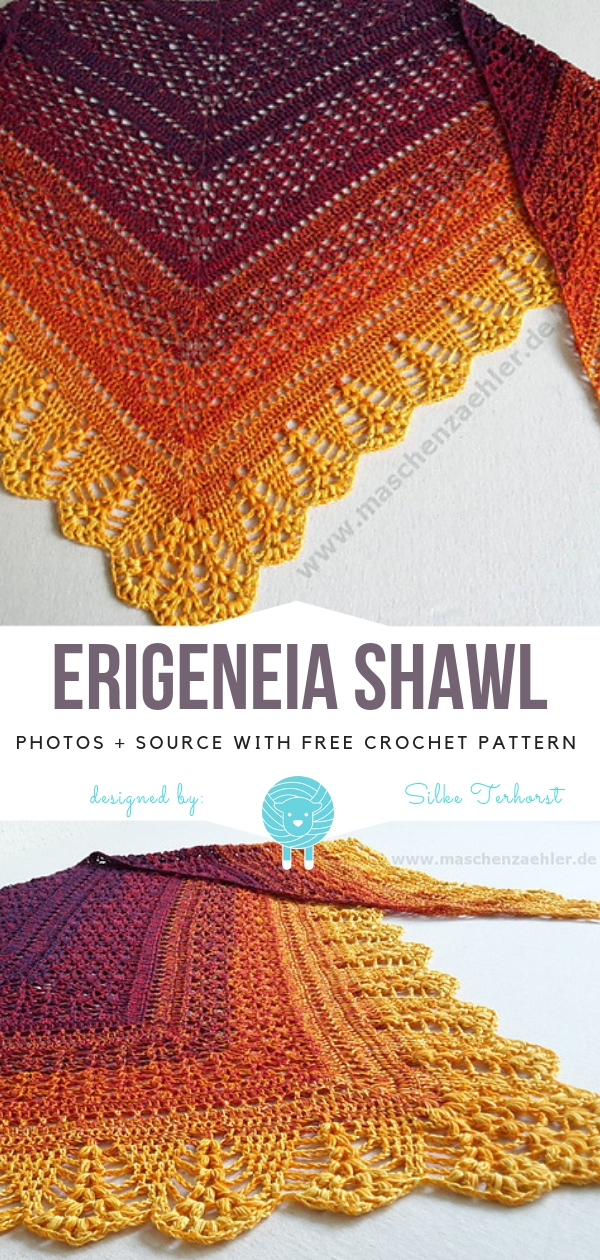 The original pattern and the photos are on Ravelry here.