Erigeneia Shawl showcases what is the most beautiful about triangle squares. Amazing colours go from deep purple to bright yellow in ombre. Lines are meeting at the center, enhancing triangular design. Stunning edging is intricate and interesting. Create this piece of art in your colours – satisfaction guaranteed! Check out this free pattern under the link below and follow us on Facebook Fanpage and Pinterest for more creative ideas!
Level: intermediate Author: Silke Terhorst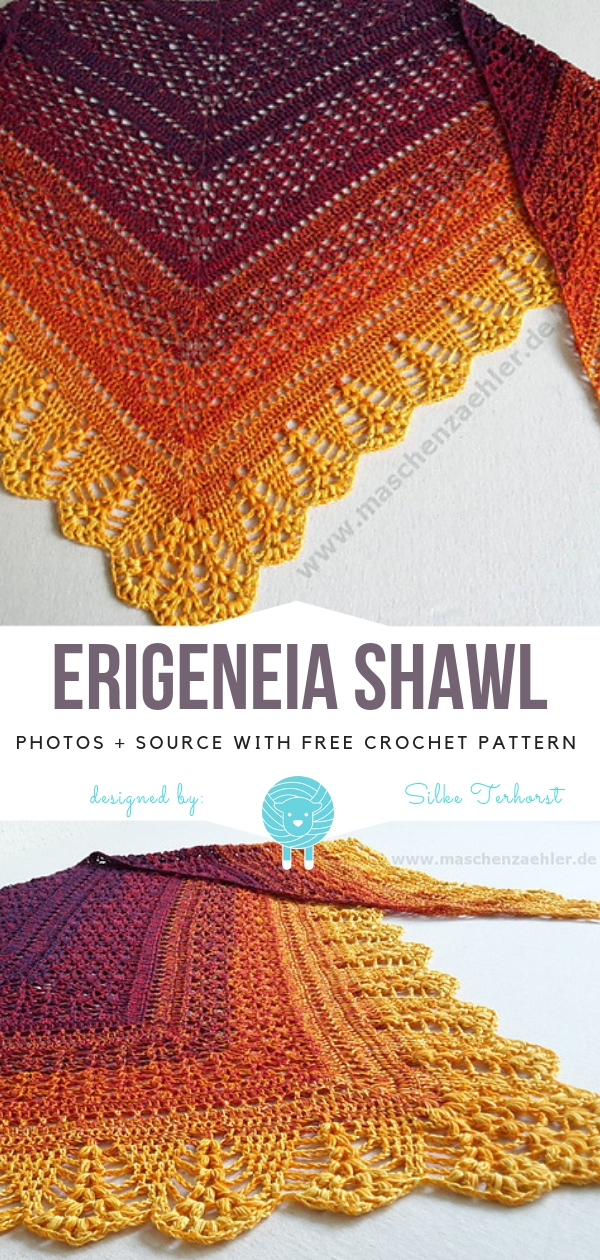 You will find the pattern here.