Adorable Owl Hats with Free Crochet Patterns
Hello there, beautiful people! Are there any fans of sweetness in crochet patterns? Without a doubt! You will all be thrilled to learn that we are talking about one of the cutest motifs ever. Did you immediately think about owls? We thought so! You are right, Adorable Owl Hats are waiting to be discovered. These exemplary patterns written by two brilliant authors will surely inspire you to play with the crochet hook. And with the owls, obviously! If you are a fan of the lovely corner to corner technique, you have come to the right place. Check out these free patterns under the links below and follow us on Facebook Fanpage and Pinterest for more creative ideas!
If you need more inspiration, check out our collections of Wavy Blankets and Little Owls.
Owl C2C Hat Free Crochet Pattern
C2C technique and owls! Could this pattern get any better? We certainly don't think so! If you want to crochet a set of matching hats for your lovely family, Tonya Bush will guide you. You will all feel great and look absolutely adorable wearing these hats.
Level: upper beginner Author: Tonya Bush

The original pattern is available on Nana's Crafty Home here. More info on Ravelry here.
Owl Hat Free Crochet Pattern
The owl trend is staying strong, especially in kids' apparel! We are not surprised, how cute are these creatures? Owl Hat is another lovely design that uses big eyes and sweet little ears to create something more than just a kid's hat. It has an adorable scalloped edge and is made with very nice ocean blue yarn. If you have a little one you could gift it to, don't hesitate and start today!
Level: upper beginner Author: Melissa Hassler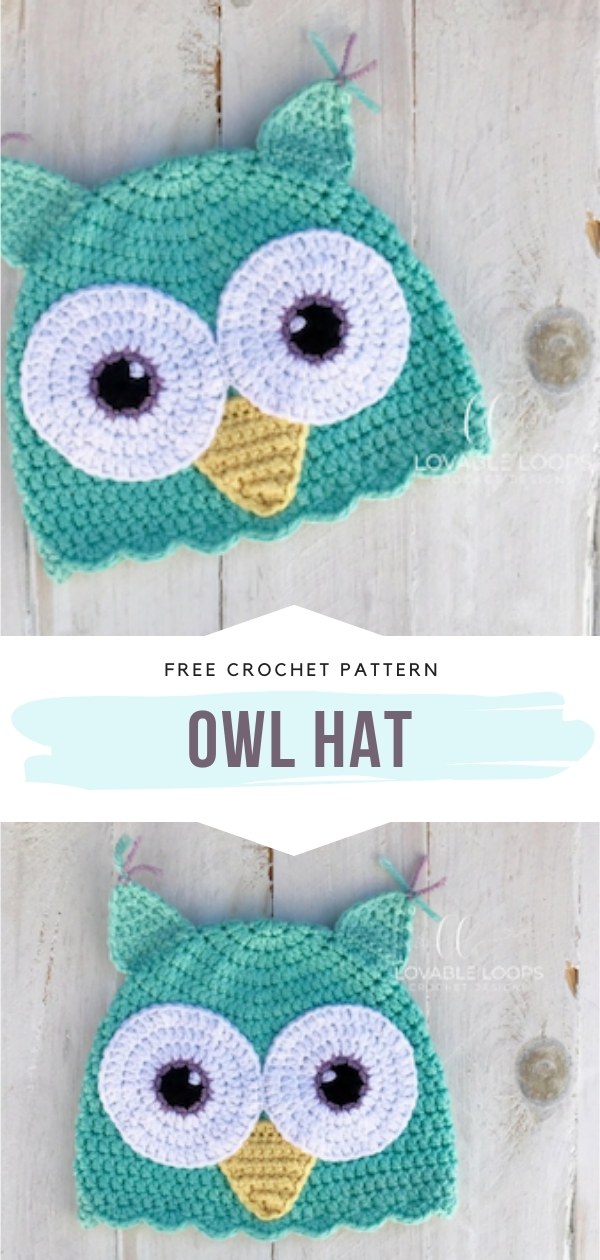 The original pattern is available on Lovable Loops here. More info on Ravelry here.