Colorful and Sweet Little Crochet Owls with Free Patterns
Hello there, pretty people! We hope you are all enjoying the Sun and the holidays. Do you have plenty of time on your hands? That's great! If you are running out of ideas for new crochet projects, you have certainly landed in the right corner of our website today. Who wouldn't love to spend the summer surrounded by Colorful and Sweet Little Crochet Owls? We surely would! Grab your hooks and make your own owl squad. You will have so much fun! Amigurumi is certainly a technique worth exploring. Check out these free patterns under the links below and follow us on Facebook Fanpage and Pinterest for more creative ideas!
If you need more inspiration, check out our collections of Adorable Little Dogs and Baby Rattles.
Day & Night Owls Free Crochet Pattern
What a beautiful mix of colors and motifs! One can never go wrong with rainbows and stars, right? Without a doubt! This pattern for crochet owls created by Tiny Curl will help you decorate a nursery or make precious gifts for your best friends. Owls never go out of style.
Level: upper beginner Author: Tiny Curl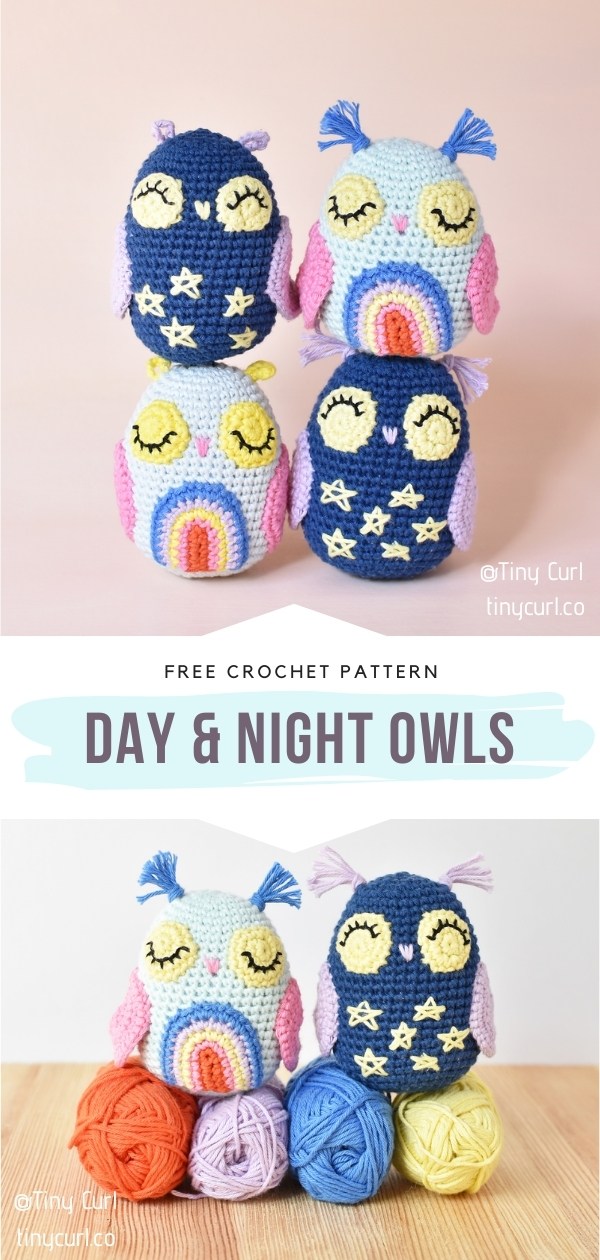 The original pattern and the photos are available on Tiny Curl here. More info on Ravelry here.
Nesting Rainbow Owls Free Crochet Pattern
If you are looking for a fun project to start your amigurumi adventure, crochet a bunch of these cute owls! Aren't they so adorable? Each has its own personality, evidently. Use up your leftover yarn to make different color versions and gift them to your friends or family members. They are so easy to make!
Level: upper beginner Author: Moji-Moji Design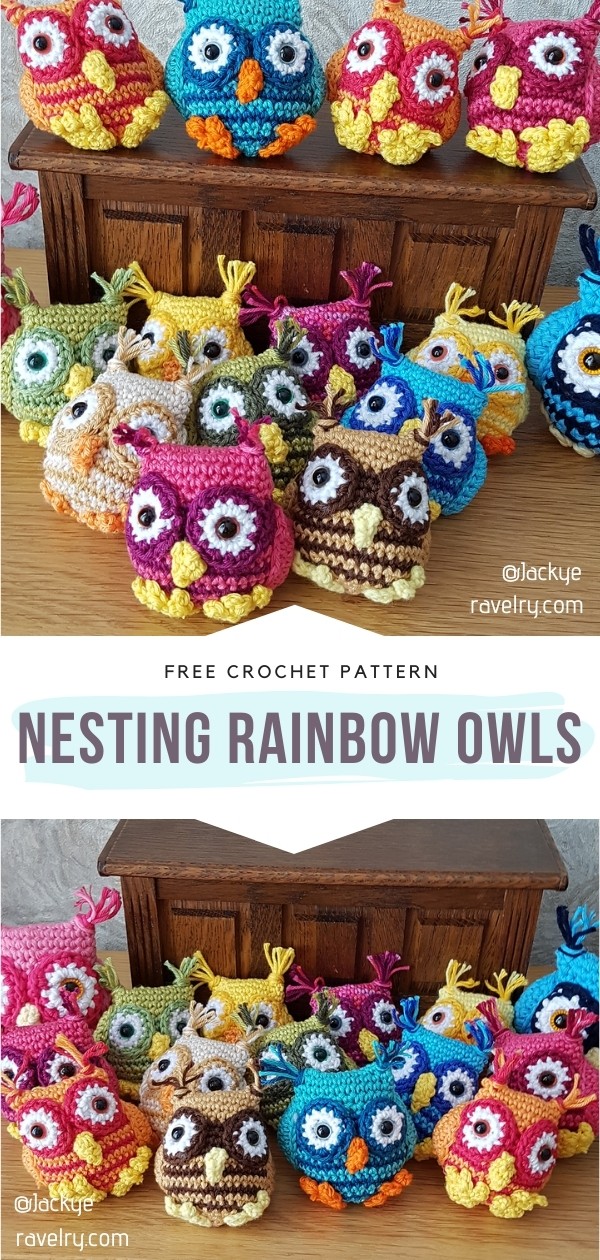 The original pattern is available on Moji-Moji Design here. More info on Ravelry here. Info about this version by Jackye and the photos are on Ravelry here.