Violet Magic Shawls with Free Crochet Patterns
Welcome, lovely people! Grab your crochet hooks because we are talking about two crochet patterns for shawls you can't miss! What do they have in common besides their utter awesomeness? Triangular shapes and enchanting colors, that's for sure. If you are a romantic soul, you probably feel the mysterious charm of these color palettes. Violet Magic Shawls are surely going to make your crochet-loving hearts beat faster. Their authors are experienced and simply brilliant! Follow in their footsteps this season. Are you a beginner? Don't get discouraged! The patterns are suited for your needs. Check out these free patterns under the links below and follow us on Facebook Fanpage and Pinterest for more creative ideas!
If you need more inspiration, check out our collections of Shawls and Tops.
Trellis Shawl Free Crochet Pattern
Beautiful and beginner-friendly, this is how we like our crochet patterns for shawls! This asymmetrical one by Premier Yarns Design Team surprises us with its modern form and original color palette. Are you already imagining the outfits you will spice up with it? Undoubtedly!
Level: beginner Author: Premier Yarns Design Team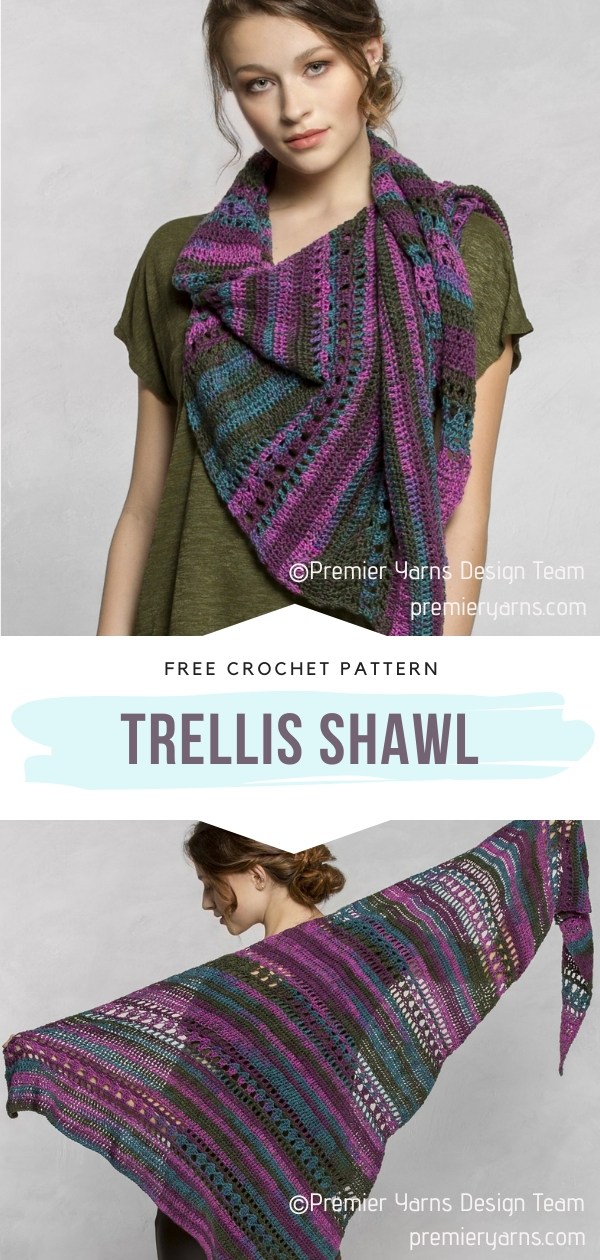 The original pattern and the photos are available on Premier Yarns here. More info on Ravelry here.
Taste of Honey Shawl Free Crochet Pattern
Violet hues are magical, aren't they? Obviously! If you have some yarn in similar colors, you will know what to do with them in a second, without a doubt. This lovely design looks intricate but is actually quite easy to work on. Brittany Rooney took care of that! These beautiful rows of different decorative stitches make our hearts beat so fast.
Level: upper beginner Author: Brittany Rooney, Brittique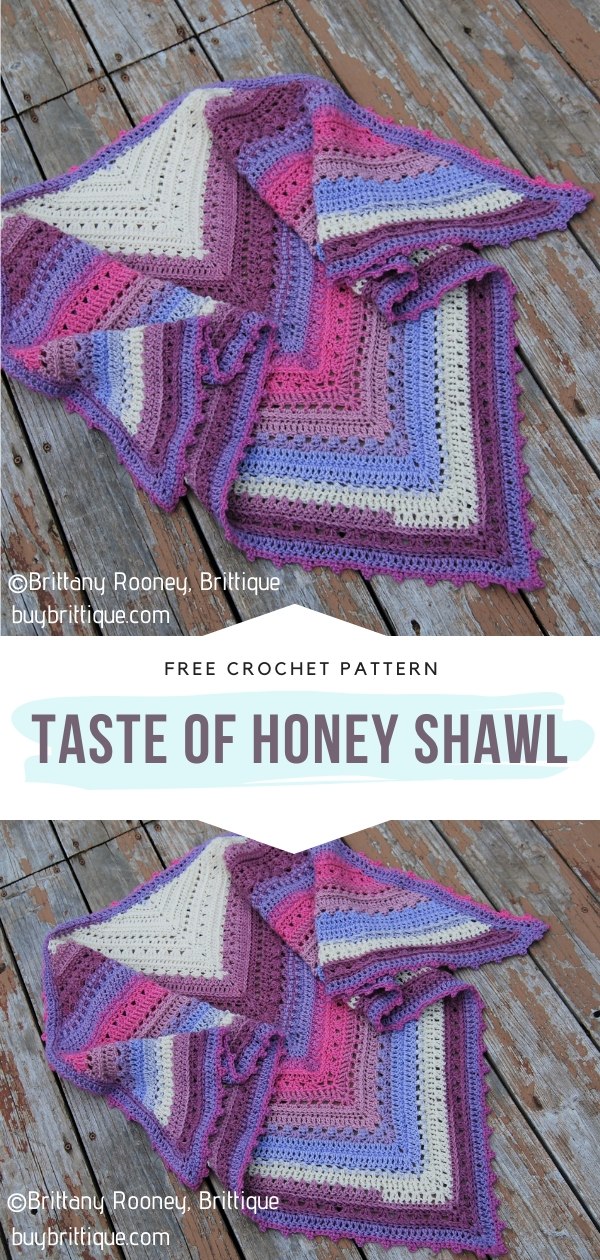 The original pattern and the photos are available on Buy Brittique here. More info on Ravelry here.