Hi there, stylish people! Are your outfits for autumn all planned? Or maybe you are still working on your wardrobe for the new season? Either way, you have certainly landed in the right corner of Woolpatterns today. These examples of Modern Knitted Pocket Scarves will inspire you to create wonders. Trust us! The designs we have found are on fire! Check out these free patterns under the links below and follow us on Facebook Fanpage and Pinterest for more creative ideas!
If you need more inspiration, check out our collections of Precious Baby Cardigans and Simple Baby Pullovers.
Camote Pocket Scarf Free Knitting Pattern
What a wonderful design by Cassandra Milani! So simple and yet so eye-catching! How do you feel about this warm orange shade? Delightful, isn't it? Certainly! And evidently perfect for fall! The big pockets will keep your favorite mittens safe.
Level: upper beginner Author: Cassandra Milani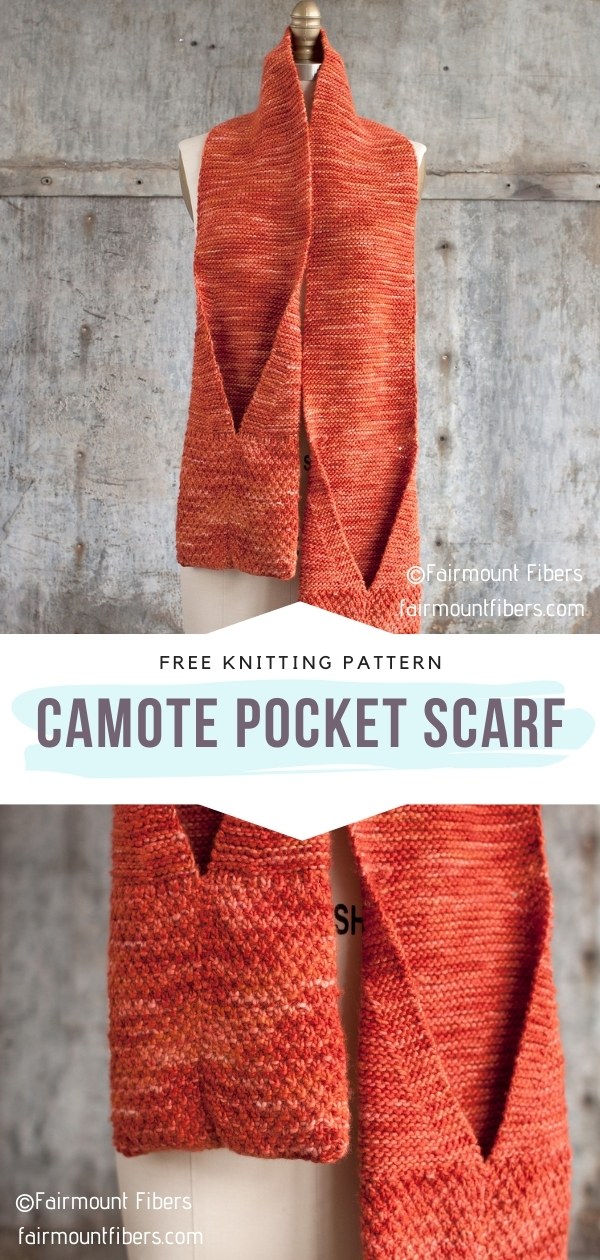 The original pattern and the photos are available on Fairmount Fibers here. More info on Ravelry here.
Angie's Shawl Free Knitting Pattern
This awesome knitted pocket scarf created by Rose1225 is such a classic! If you need a basic accessory that will complete your outfits this fall, you should certainly consider using this pattern. What color will you go for? We are so curious!
Level: upper beginner Author: Rose1225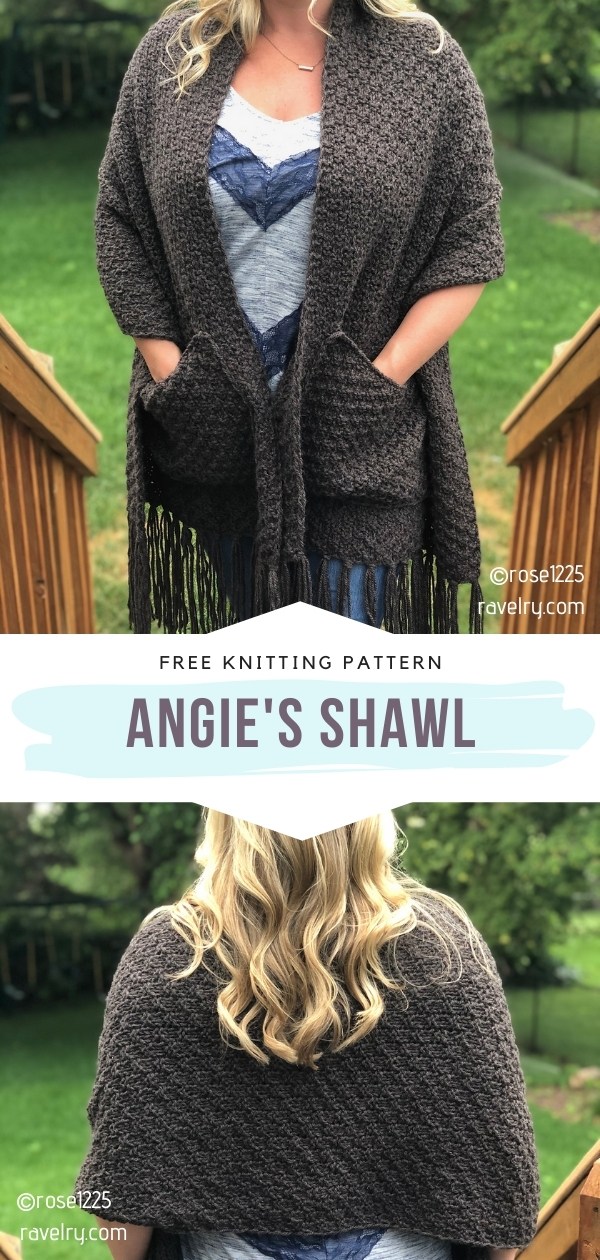 The original pattern and the photos are available on Ravelry here.