Precious Baby Cardigans – Free Knitting Patterns
Are there any creative parents or grandparents here? Without a doubt! We bet you would like to take a look at these two examples of knitting patterns for Precious Baby Cardigans. Why are they so special? Well, because of the artistic genius and skills of their authors, obviously! Patterns written like that are must-haves in crafters' collections. We love the cardigans because they combine simplicity with utter sweetness. Sounds so good, doesn't it? Oh, yes! Check out these free patterns under the links below and follow us on Facebook Fanpage and Pinterest for more creative ideas!
If you need more inspiration, check out our collections of Summer Boleros for Girls and Simple Baby Pullovers.
Wee Too Sweet Free Knitting Pattern
The sweetness really is almost impossible to handle! Don't you think? With this precious pattern by Taiga Hilliard Designs in your repertoire, you will certainly become the master of baby shower gifts. This little wonder is not as difficult to knit as it seems!
Level: upper beginner Author: Taiga Hilliard Designs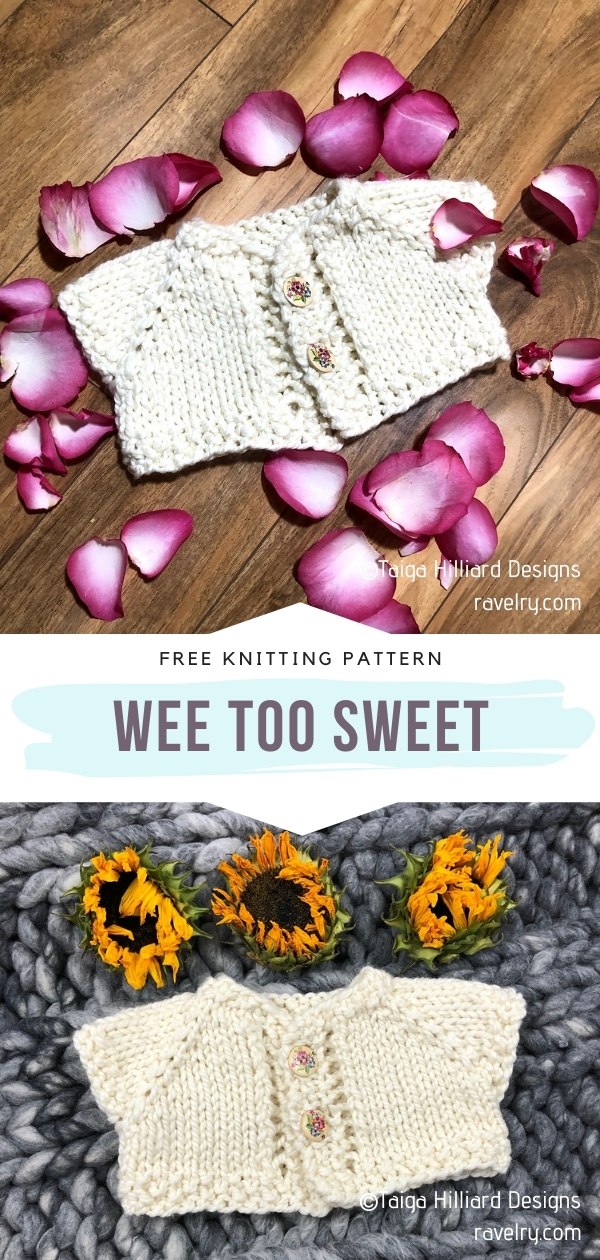 The original pattern and the photos are on Ravelry.
Max Baby Cardigan with Eyelet Raglan Free Knitting Pattern
We adore every pattern written by Marianna Mel so much! This time we can admire this classic cardigan for toddlers. Isn't it beautiful in its simplicity? We surely believe that! We only have one question for you. Which color will you choose?
Level: upper beginner Author: marianna mel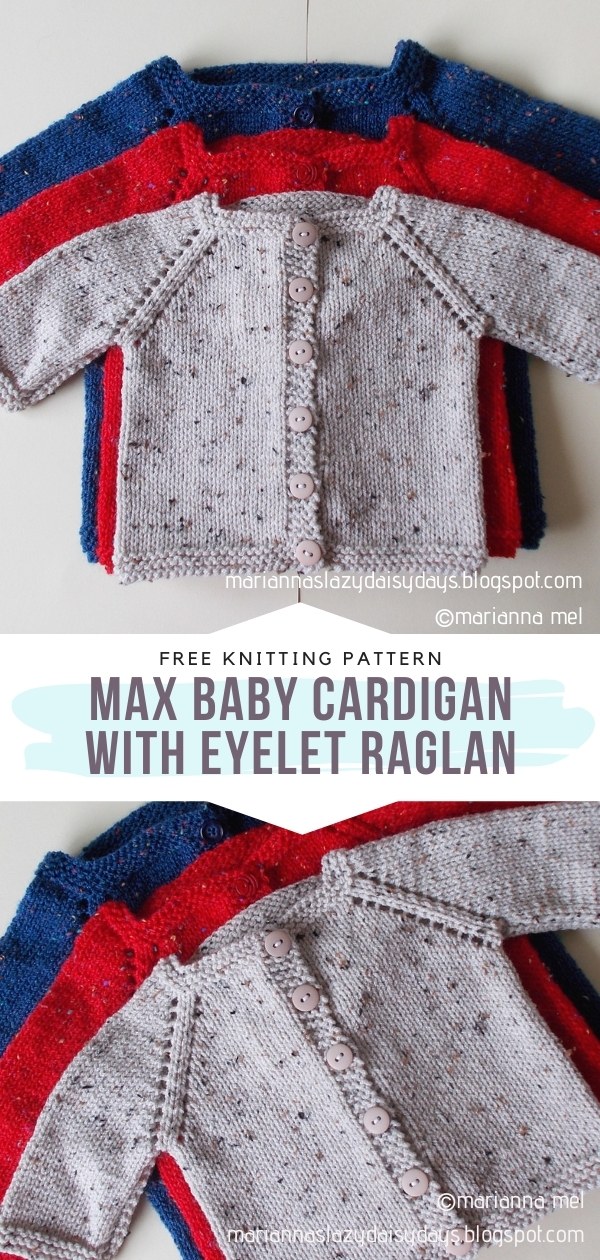 The original pattern and the photos are on Marianna's Lazy Daisy Days. More info on Ravelry.