Welcome, knitting beauties! Guess what? We are talking about the classic today! What can be more classic than knitting patterns for Beautiful Triangle Shawls? You can't think of anything? We thought so! Every knitter needs a couple of patterns for these multi-use accessories in the library, without a doubt. These two exemplary patterns will help you spice up your wardrobe and knit amazing handmade gifts for your friends and family members. The triangle form is timeless and the colors are absolutely up to you! What will you go for this time? Check out these free patterns under the links below and follow us on Facebook Fanpage and Pinterest for more creative ideas!
If you need more inspiration, check out our collections of Coasters and Dishcloths.
Migla Free Knitting Pattern
Did you know that this pattern was inspired by morning fog? It is so original and beautiful, isn't it? Without a doubt! This pattern written by Inese Sang is a must-have in every knitter's library. Will you go for dusty pink like this awesome author? Or do you have another idea?
Level: upper beginner Author: Inese Sang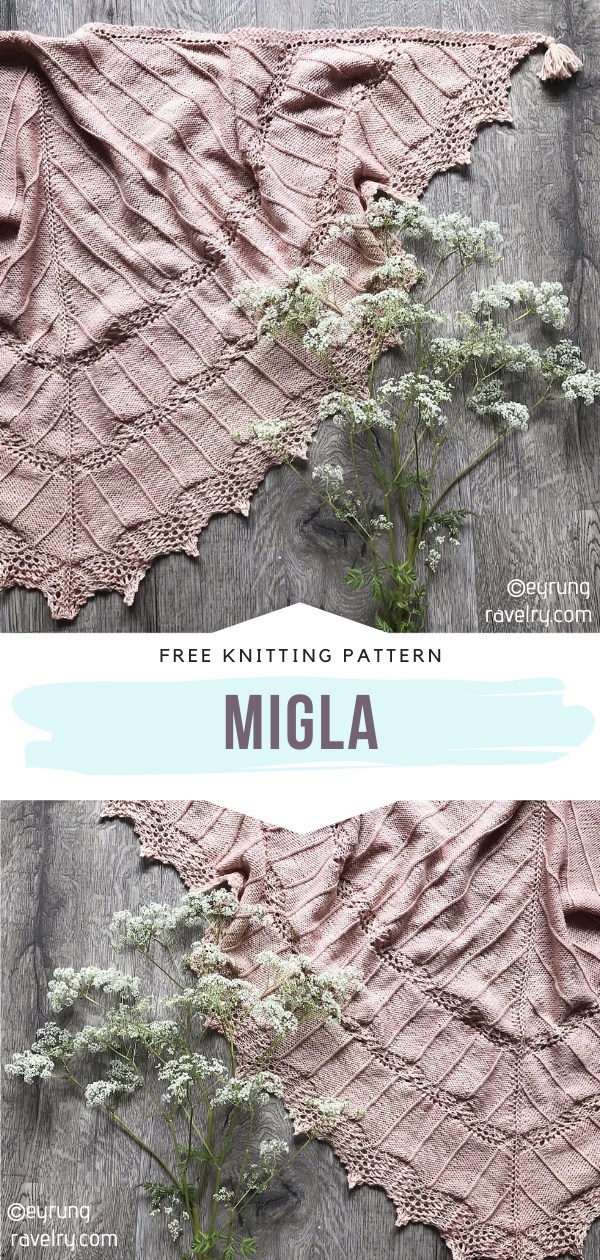 The original free pattern is available on Ravelry here. Info about this version on Eyrún Harpa Gunnarsdóttir and the photos are also on Ravelry here.
Baptisia Free Knitting Pattern
Have you ever heard of the Estonian lace stitch? This is the perfect opportunity to learn it! If you are looking for a basic shawl pattern that you can add to your library, this one is just the thing for you. It is absolutely fabulous thanks to Jane Vanselous, her experience, and skills. Knitting patterns for triangle shawls rock!
Level: upper beginner Author: Jane Vanselous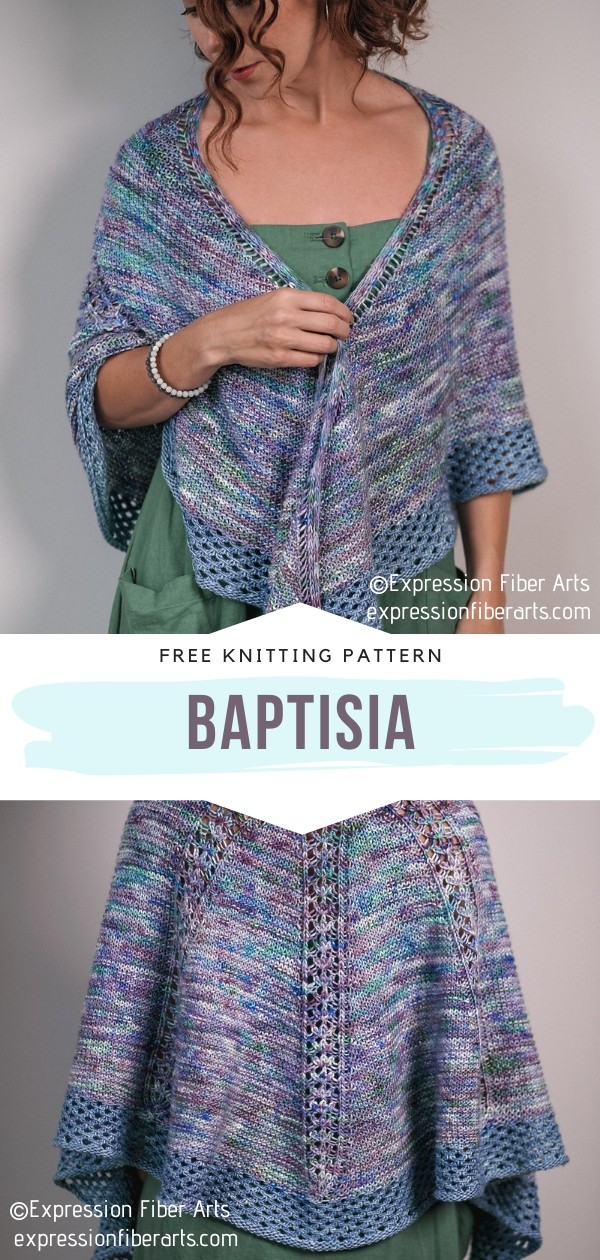 The original free pattern and the photos are available on Expression Fiber Arts here. More info on Ravelry here.
Magpie Shawl
Free Knitting Pattern
This triangular shawl is so beautiful! All the romantic souls out there will fall in love with it in a heartbeat. Why? Because of this dreamy pastel color palette, obviously! Debbie Ford has such an amazing taste!
Level: upper beginner Author: Debbie Ford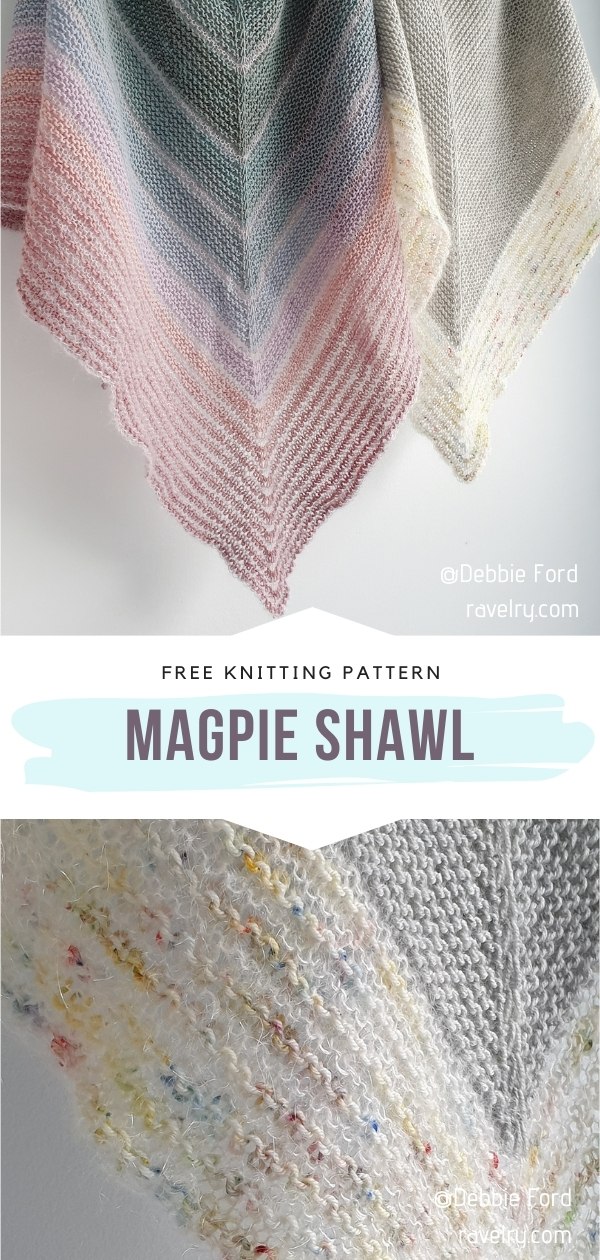 The original free pattern and the photos are on Ravelry here.