Lovely Floral Squares with Free Crochet Patterns
Hello there, beautiful souls! Are you feeling a bit down because summer is gone? As the days get rainy and cold, we are all thinking about the carefree sunny days, don't we? Without a doubt! With this in mind, we have decided to come back to crochet patterns for Lovely Floral Squares once again. Anna Nilsson and Dedri Uys designed squares that will surely help you keep the memories of beautiful summer days alive. And cheer you up even on the gloomiest morning and coldest evening! Yes, they really are that magical, trust us! Crochet patterns for squares always have superpowers. Check out these free patterns under the links below and follow us on Facebook Fanpage and Pinterest for more creative ideas!
If you need more inspiration, check out our collections of Halloween Decor and Puffy Floral Squares.
Free crochet floral square patterns
Garden of Evie
Just look at the plump yellow centers of Alice's flowers! Such three-dimensional squares are very eye-catching but are not hard to make, even for beginners. If you're familiar with working in the round and basic stitches, you'll be able to complete this project. Go for a three-by-three pillow, or spread your wings and make a full-sized blanket!
Level: upper beginner Author: Alice Tarry

photo by Alice Tarry / ravelry.com
Find this pattern on ravelry.com.
Summer Sunset
Porzia's square has what I like the most – bold contrasts, a lot of texture, and floral accents. By cleverly using colors, blacks, and whites she creates various dimensions. As you can see, this lovely crochet square will look amazing when multiplied, but it definitely has a star-of-the-show potential.
Level: intermediate Author: Porzia Sprovera

photo by Porzia Sprovera / ravelry.com
Find this pattern on ravelry.com.
Fortuna Square
Anna Nilsson surprised us once again with a beautiful afghan block! The floral motif and the endless color possibilities are always the best qualities of this brilliant designer's crochet patterns for squares, mandalas, and many other wonders. How will you use this one?
Level: upper beginner Author: Anna Nilsson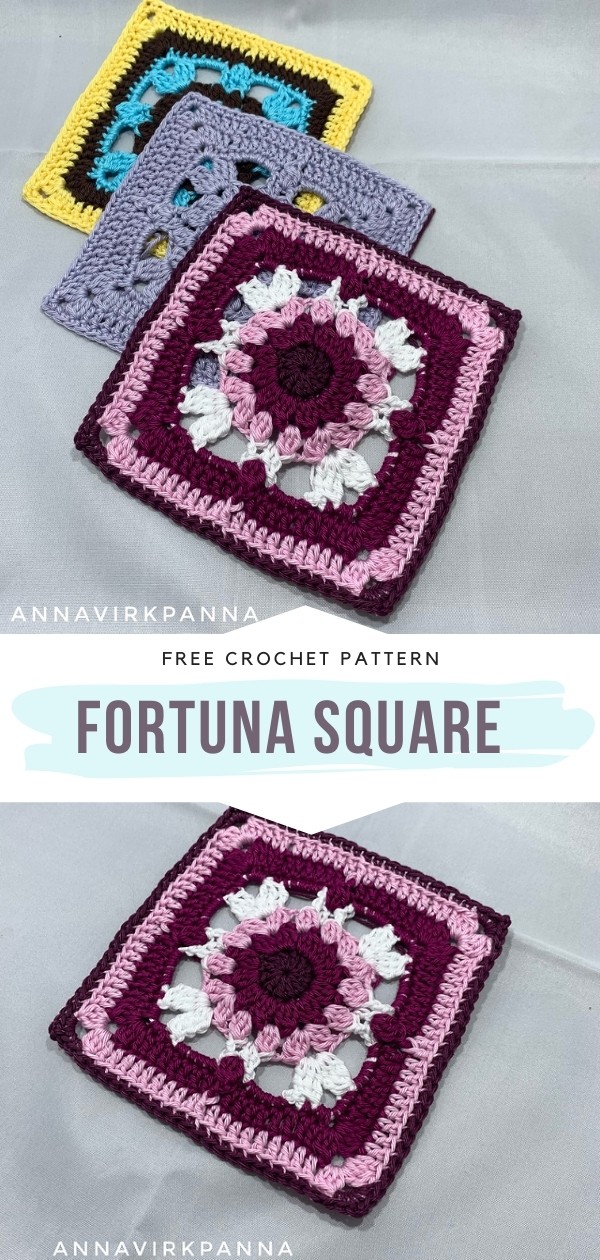 Find the pattern on annavirkpanna.com, or read more on ravelry.com.
Kay Square
Dedri Uys has proven many times that crocheting is a fine art, hasn't she? Autumn is here but we haven't stopped thinking about bold colors and delicate openwork, have we? Never! If you want to keep the memories of summer alive, follow this awesome crochet pattern.
Level: upper beginner Author: Dedri Uys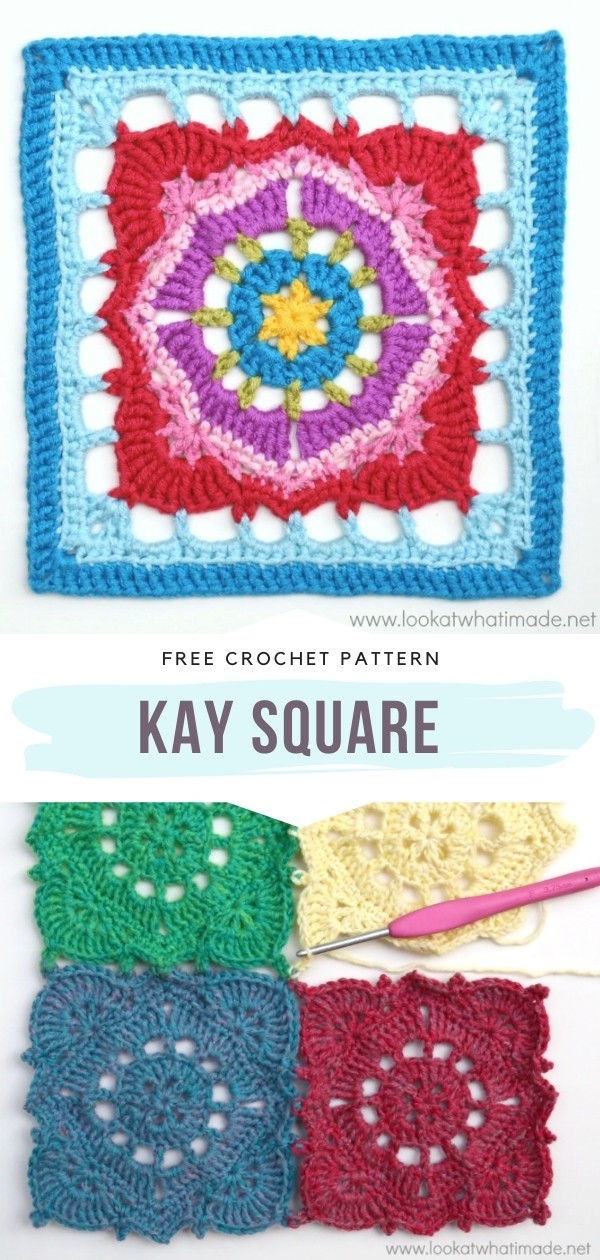 Find the pattern on lookatwhatimade.net, or read more ravelry.com.