Red Lacy Shawls with Free Knitting Patterns
Hello there, ladies in red! Are you in the mood for a dose of free knitting patterns for lacy shawls? Obviously, who isn't? Spring is in full bloom and summer is evidently right around the corner, therefore it is time to start thinking about new knitted accessories. There is no better idea for this time of the year than completing your outfits with openwork handmade wonders. Are you ready to save Red Lacy Shawls to your pattern library? Check out these free patterns under the links below and follow us on Facebook and Pinterest for more creative ideas!
If you need more inspiration, check out our collections of Modular Shawls and Blue Waves Shawls.
free knitted shawl patterns
Strawberry Rhubarb Shawl
Denise's knitted triangle shawl is a great example of a lightweight lacy accessory. It's delicate and feminine and will be a great addition to any outfit. Pair it with elegant dresses for additional flair, or pop it on with a T-shirt and jeans. As you can see, marled yarn in deep wine shade works great here, but when it comes to the colors, always follow your heart.
Level: intermediate Author: Denise Bartels

Find this free pattern on ravelry.com.
Ferlangen Shawl
Knitted shawls can be lightweight and lacy, but they can also be cozy and warm. This project from Espace Tricot is the latter, but it still features a lovely knitted pattern that makes it elegant. The dusty rose color is a great choice, as it's sophisticated but subdued. Choose the softest yarn you'll find and try this free knitting pattern.
Level: intermediate Author: Espace Tricot

Find this free tutorial on ravelry.com.
Warm Diamonds Wrap/Scarf
Oh, this is what we call a royal knitted shawl! Isn't this openwork pattern simply hypnotizing? If you want to spice up your wardrobe with something both simple and sophisticated this season, you have just come upon the perfect source of inspiration. So exciting, isn't it?
Level: intermediate Author: Grid Mammal Crafts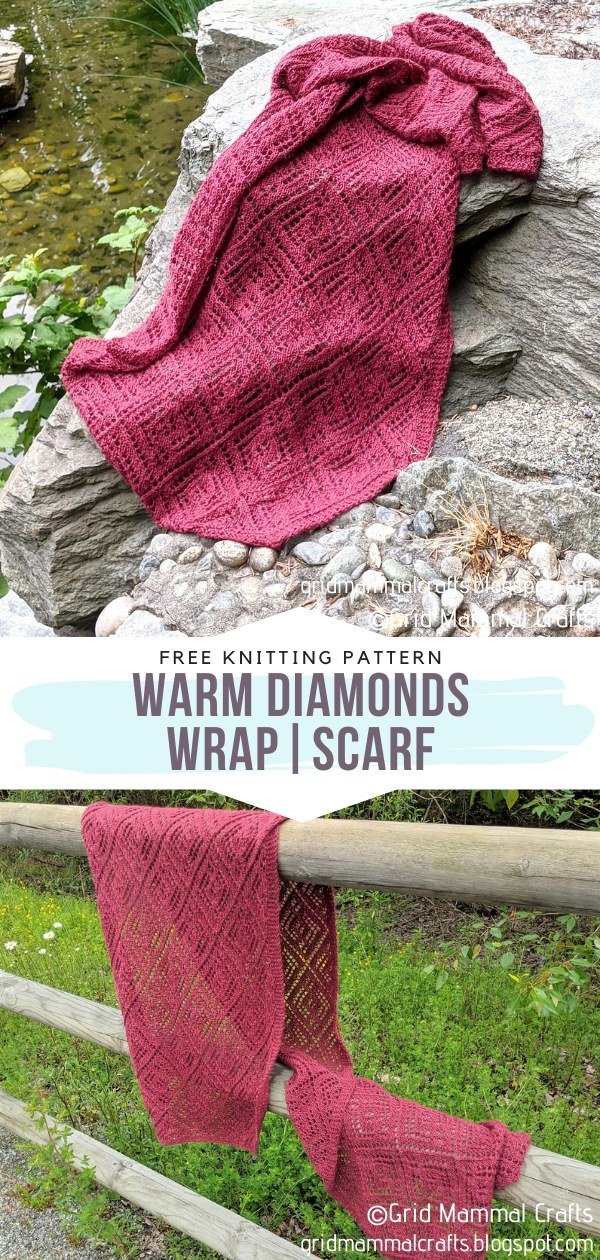 The original pattern and the photos are on Ravelry.
Diamonds and Pearls
Can you even take your eyes off this knit lacy shawl? This shade of red is so eye-catching and fashionable! If you want to make a precious gift for your mother or your best friend, you should certainly consider using this awesome pattern.
Level: intermediate Author: JennyPenny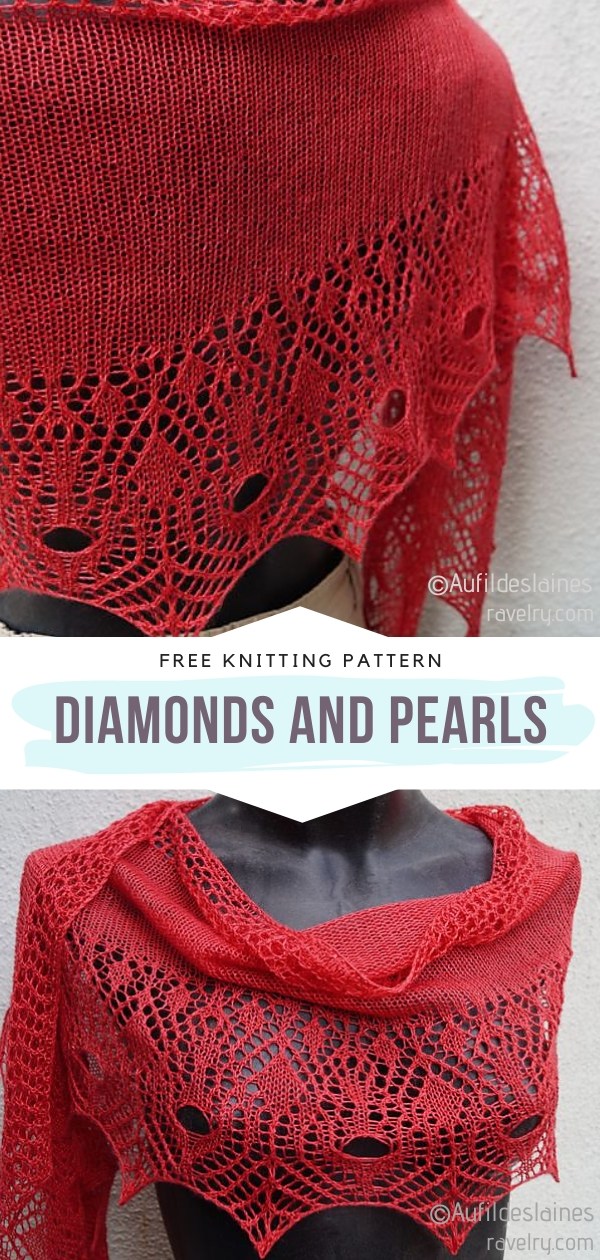 The original pattern is on Ravelry.Info about this version and the photos are on Ravelry.
Red Leaf Vines – no longer free
This knitted shawl designed by Cristian Sebastian is simply fabulous! If you have some experience and a couple of evenings to spare, you can learn the leaf motif following this genius pattern. What color will you choose?
Level: intermediate Author: Cristian Sebastian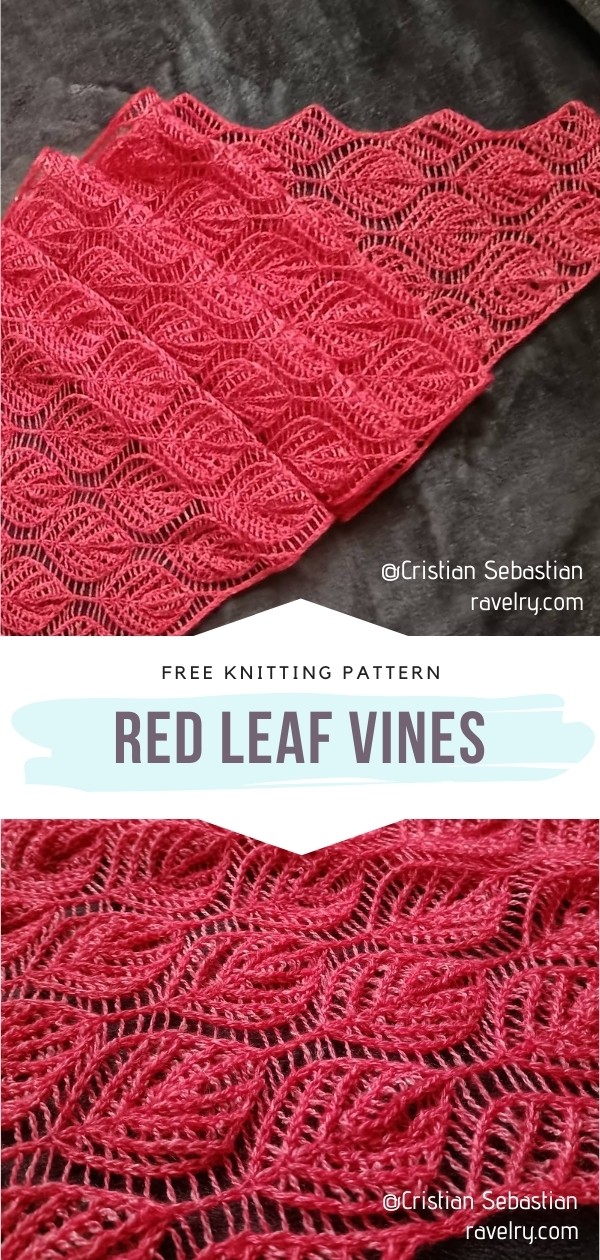 The original pattern and the photos are on Ravelry. This pattern was free for a limited time only.