Hello there, beautiful people! Are you waiting for the first days of spring? Oh, so are we! This crochet pattern for a Super Colorful Blanket CAL will certainly make the new season even more exciting. Have you ever taken part in a crochet along? It is so fun, trust us! You will get to really feel like you are a part of the online community of crochet lovers. Today's pattern is one of our top picks. You need some patience and experience to finish it but the final effect will certainly be fabulous. Check out these patterns under the links below and don't forget to follow us on Facebook Fanpage and Pinterest for more creative ideas!
If you need more inspiration, check out our collections of Amazing Blanket CALs and Beautiful Blanket CALs.
Spice of Life Blanket CAL Free Crochet Pattern
It's time to plan big projects for spring! Spice of Life Blanket CAL looks awesome, evidently. It features a bunch of beautiful stitches and will surely be a truly fun project to make. If you need guidance, that's what crochet-along is for – you can do it slowly, step by step. Choose your color palette and try it!
Level: intermediate Author: Sandra Paul/Cherry Heart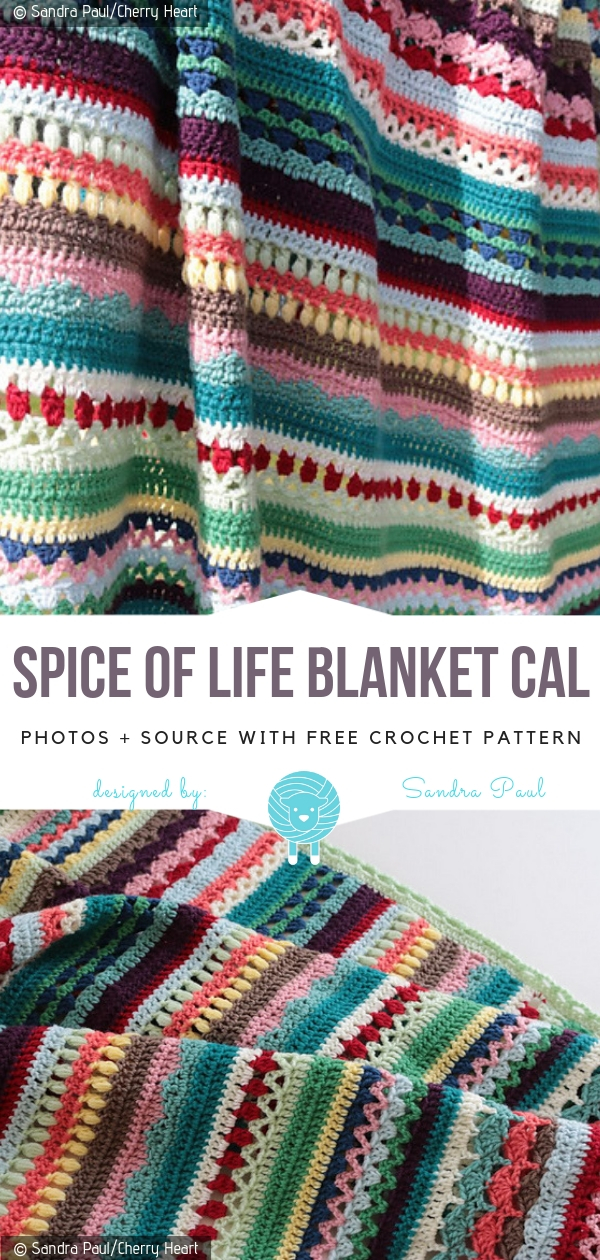 The original pattern and the photos are on Cherry Heart here. More info on Ravelry here.

Spice of Life Blanket CAL Free Crochet Pattern
What an impressive piece of work! Fatimhaa used an amazing color palette, we are so into this delicious mix of shades! If you are looking for a new challenge for the beginning of spring, this crochet along is certainly for you.
Level: intermediate Author: fatimhaa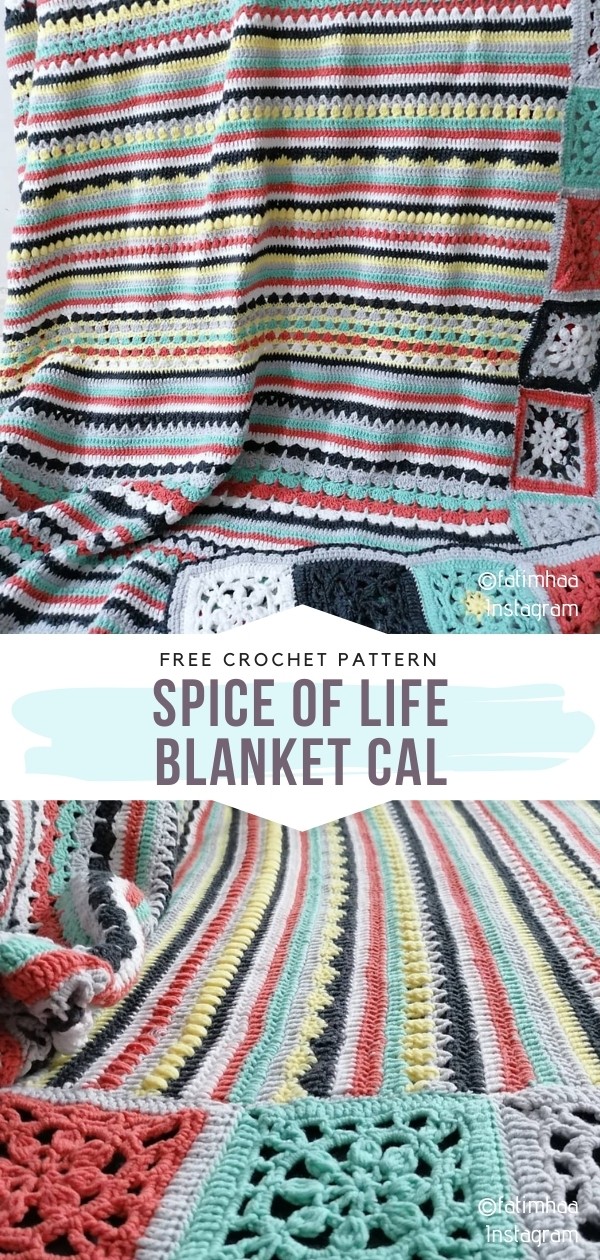 The original pattern is on Cherry Heart here. The photos are on Instagram here.