Summer is at its peak in this part of the world but the evenings still get quite chilly. What is the weather like where you're from? Do you need chic cover-ups to match your outfits for all the garden parties you have on the horizon? What a lovely coincidence! The authors we want to introduce to you today have got you covered, evidently! These knitting patterns for Lightweight Sweaters in Warm Shades will complete your summer wardrobe like a dream.  Check out these free patterns under the links below and follow us on Facebook Fanpage and Pinterest for more creative ideas!
If you need more inspiration, check out our collections of Enchanting Shawls and Fall Cowls.
Magdalena Jacket Free Knitting Pattern
The authors behind DROPS design are masters of patterns! Just look at the beautiful motif on this classic jacket. If you are looking for a fashion challenge this season, this is evidently it. Do you like this color palette as much as we do?
Level: intermediate Author: DROPS design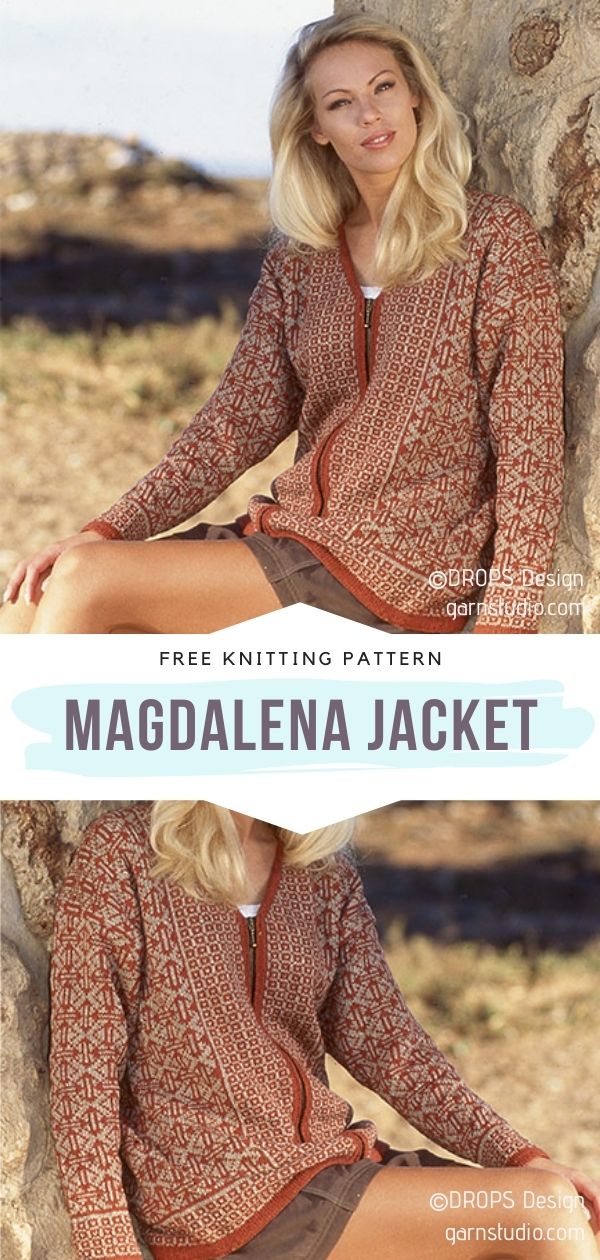 The original pattern and the photos are available on Garnstudio here.
Kumiko Free Knitting Pattern
Oh, this orange shade is so electric! Energizing and fresh, it will make you feel fabulous under any circumstances. The simple form is brought to life by the unique color and lovely motif at the front. Follow Kineco Yuki's instructions. You will surely have so much fun! Summer sweaters with knitting patterns are rarely that original.
Level: intermediate Author: Kineco Yuki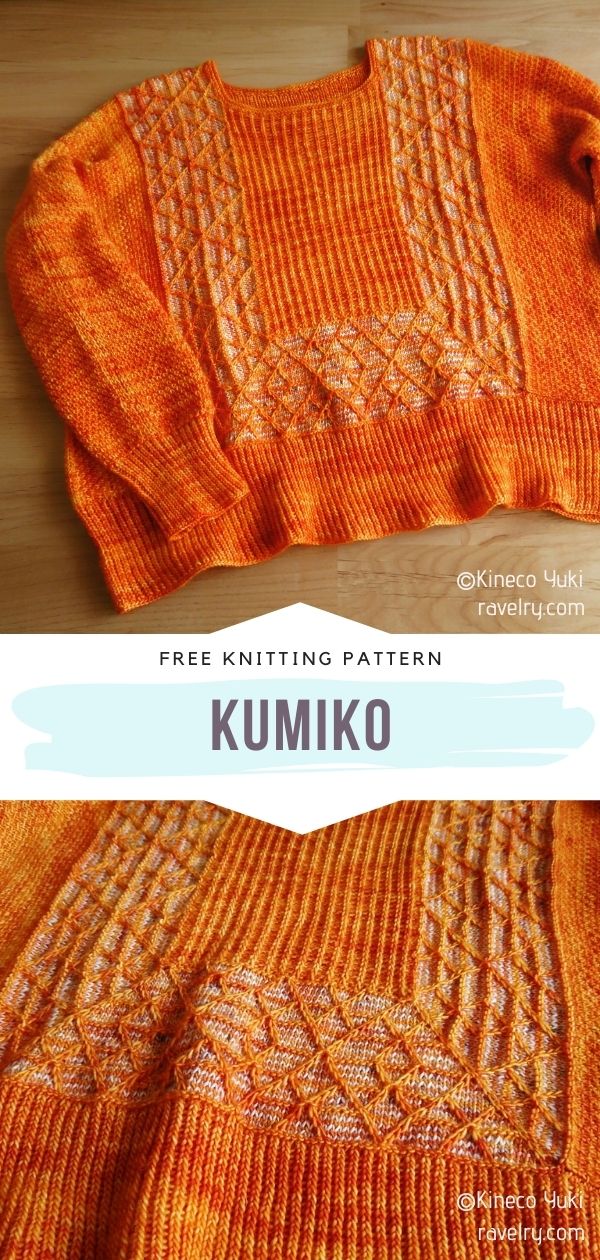 The original pattern and the photos are available on Ravelry here.