Welcome, yarn lovers! Get ready for an adventure because we're exploring the world of knitting patterns for Romantic Girl's Cowls today. Stunning textures and wonderful colors will be everywhere, without a doubt. If you want a similar beautiful cowl all to yourself, all you need to do is get inspired by one of the exemplary patterns we've found. So convenient, isn't it? Girl, yes!  They are lightweight, brilliantly designed, and they have charming color palettes. To sum it up, they tick all the boxes! What else can you dream of? Check out these free patterns under the links below and follow us on our Facebook Fanpage and Pinterest for more creative ideas!
If you need more inspiration, check out our collections of Enchanting Shawls and Fall Cowls.
Plume Cowl Free Knitting Pattern
This simple knitted cowl will look amazing in so many color palettes! Are you a fan of mysterious violets, sweet pinks, or sunny yellows? Actually, you don't need to decide! We bet you won't stop after making just one version. Rachel Brockman evidently likes minimalism in handmade fashion. Guess what? So do we!
Level: beginner Author: Rachel Brockman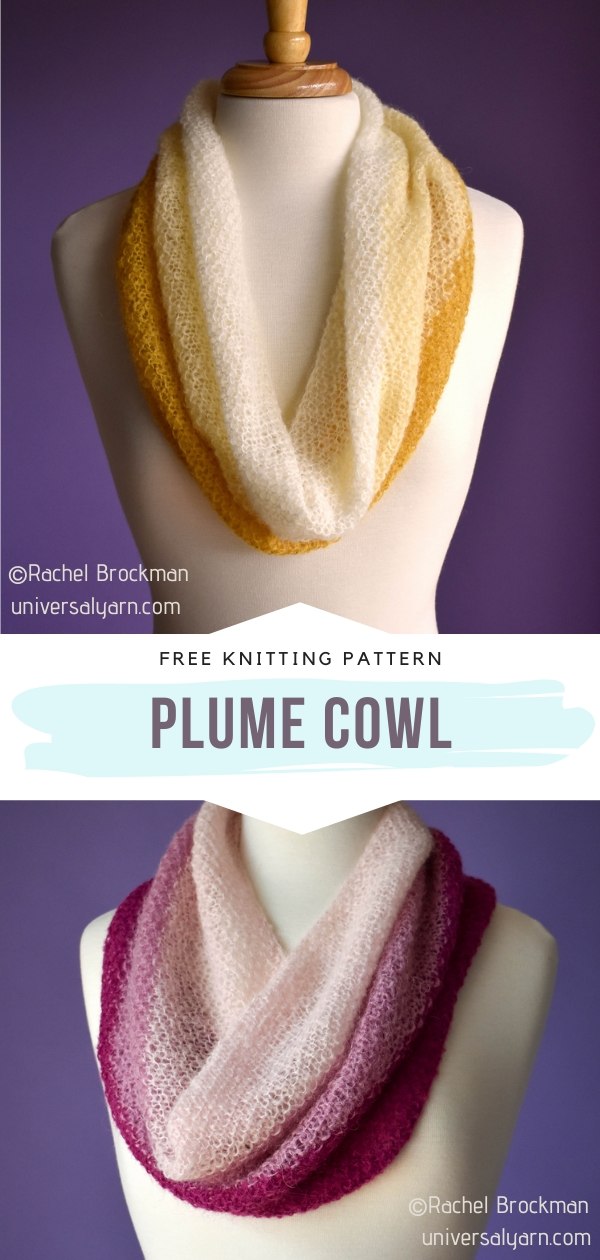 The original pattern and the photo are available on Universal Yarn here. More info on Ravelry here.
Apis Florea Free Knitting Pattern
This knitting pattern for a lacy cowl was inspired by one very fascinating species of bees. Before you get to work, go online to read a bit about Apis Florea. You will certainly feel even more inspired! We admire the designer behind Skeinwalker Knits for her creativity and impressive lacework artistry. Don't you? Will you stick with this unusual shade?
Level: intermediate Author: Skeinwalker Knits
The original pattern and the photos are available on Skeinwalker Knits here. More info on Ravelry here.
Fairy Lights Cowl Free Knitting Pattern
This cowl really looks magical! We believe that this knitting pattern by Holly Beemer comes straight out of fairytale land. If you are a fan of modern, original designs, this one of a kind accessory is a must-have for you, undoubtedly.
Level: upper beginner Author: Holly Beemer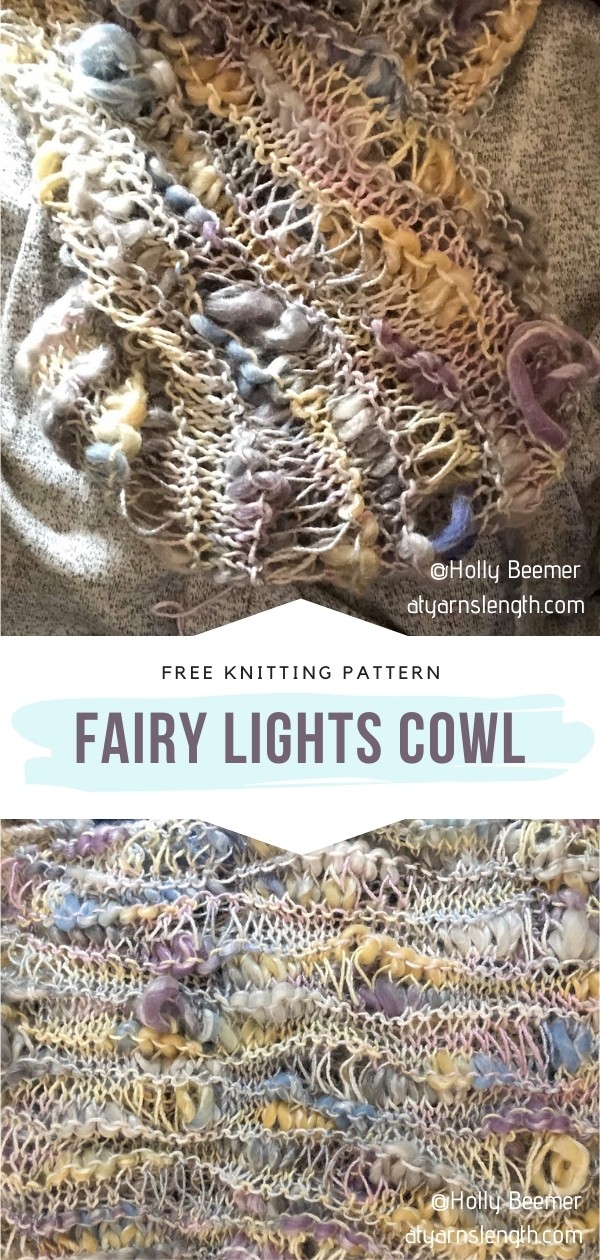 The original pattern and the photos are available on At Yarn's Lenght here. More info on Ravelry here.