Are you ready to discover the Celtic knot crochet patterns we have come upon? Whether you are a fan of nautical designs or not, we are sure that today`s collection of Celtic Knot Crochet Ideas will inspire you to create wonders. It's fresh and so different from flowery patterns! You will certainly want to check it out. These crochet ideas for the Celtic knot are suitable for beginners, but even advanced crocheters will find them interesting. Check out these free patterns under the links below and don't forget to follow us on Facebook Fanpage and Pinterest for more creative ideas!
Sailor's Knot Dishcloth Free Crochet Pattern
This is a simple design , and simplicity is always a good idea! Do you agree? Obviously! You can go with a neutral color just like Sugar'n Cream or mix things up a little bit. What is it gonna be? We are so curious! This pattern is evidently intriguing!
Level: beginner Author: Lily / Sugar'n Cream
The original pattern and the photos are on Yarnspirations here. More info on Ravelry here. 
Waldo's Puzzle Free Crochet Pattern
We love this idea for a crochet square by awesome Chris Simon! The design of the center knot will look very intriguing, no matter if you choose to make it in a single shade or in multicolor. Are you already thinking of your go-to color palette?
Level: upper beginner Author: Chris Simon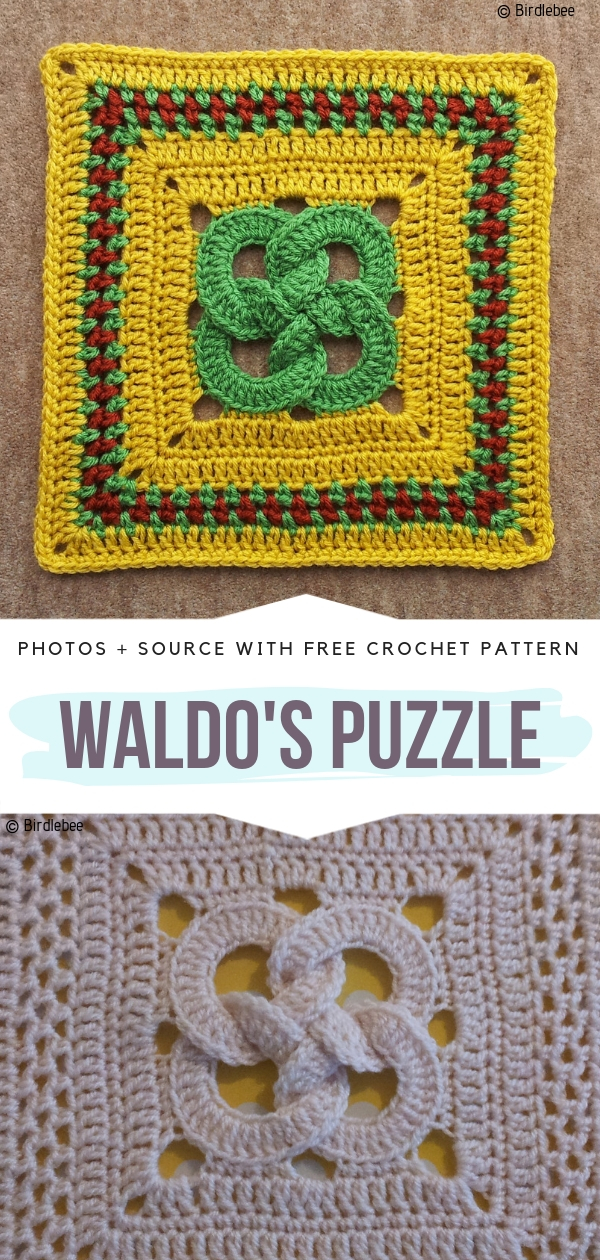 The original pattern and the photos are on Ravelry here.
Celtic Knot Squares Free Crochet Pattern
What an original pattern! Play with colors while working on this one in order to show off the Celtic knot weave. Wouldn`t it look fantastic in a bigger project? Carola Wijma really impressed us with this creative idea.
Level:  upper beginner Author: Carola Wijma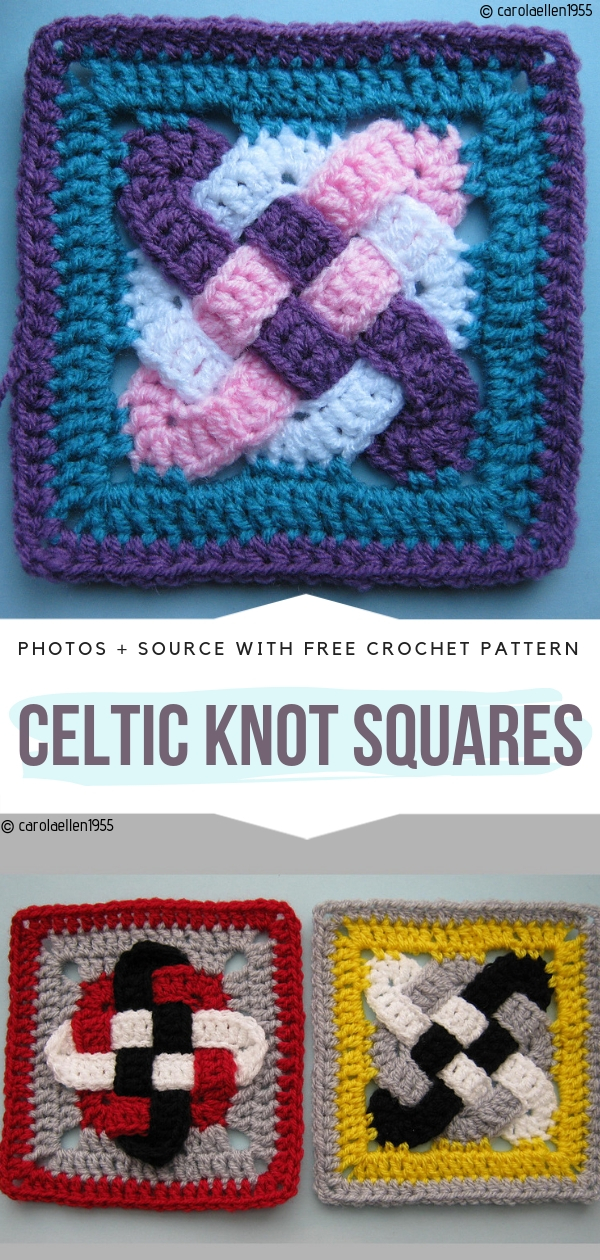 The original pattern and the photos are on Ravelry here.
Celtic Coasters Free Crochet Pattern
The power of pastel shades never stops surprising us! The Celtic motif only makes it more irresistible, right? Evidently! What are you going to use these squares for? Can you already feel the ideas flowing? Share them with us! We are so interested in your projects!
Level:  upper beginner Author: Sevilce Örgüler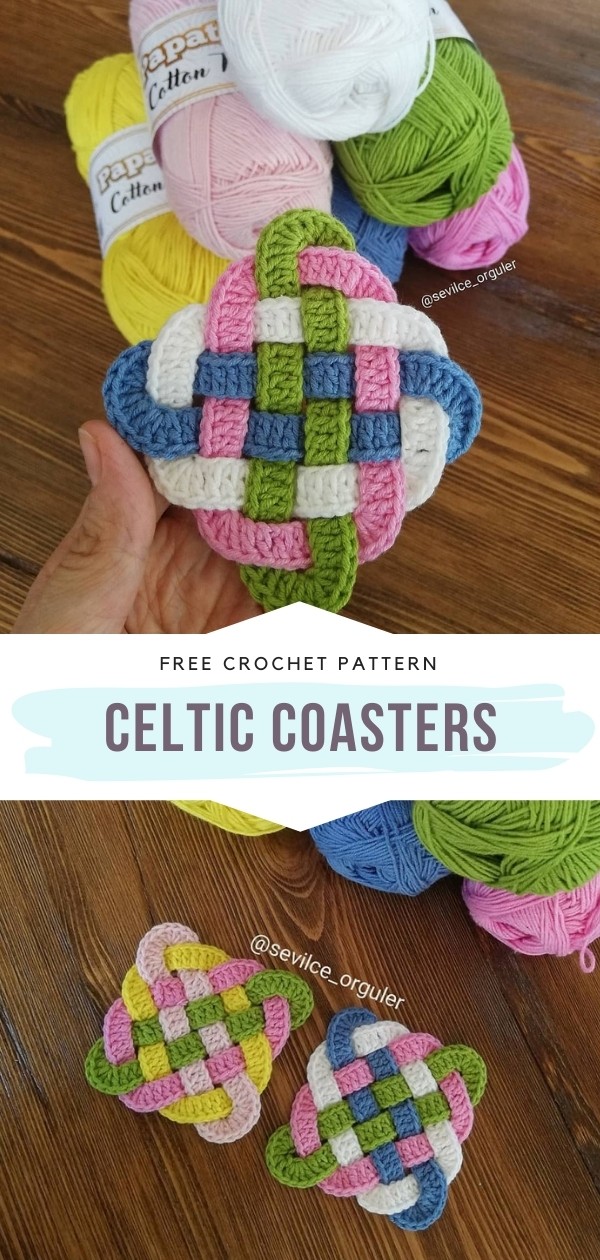 The photos are on Sevilce Örgüler's Instagram here. A similar pattern can be found on Ravelry here.