You don't know what to do with scraps of yarn? It's so simple! If you need inspiration, take a look at these awesome knitting patterns for Colorful Squares Blankets. The color combinations are stunning and the square motif makes them even more eye-catching. Moreover, you can get creative and organize the squares into more complex patterns too. These knitted blankets are pretty easy to make and will certainly brighten up any room. As they`re also soft and snuggly, you can make them as a gift for someone special. They will cherish you forever! Trust us! Check out these free patterns under the links below and don't forget to follow us on Facebook Fanpage and Pinterest for more creative ideas!
If you need more inspiration, check out our collections of Shawls and Dishcloths.
Graphic Gridwork Afghan Free Knitting Pattern
This afghan is hypnotizing! Can you take your eyes off it? We are so into this geometric motif and the lovely color palette. If you have some knitting experience already, you should be able to follow the instructions by Yarnspirations easily.
Level: intermediate Author: Yarnspirations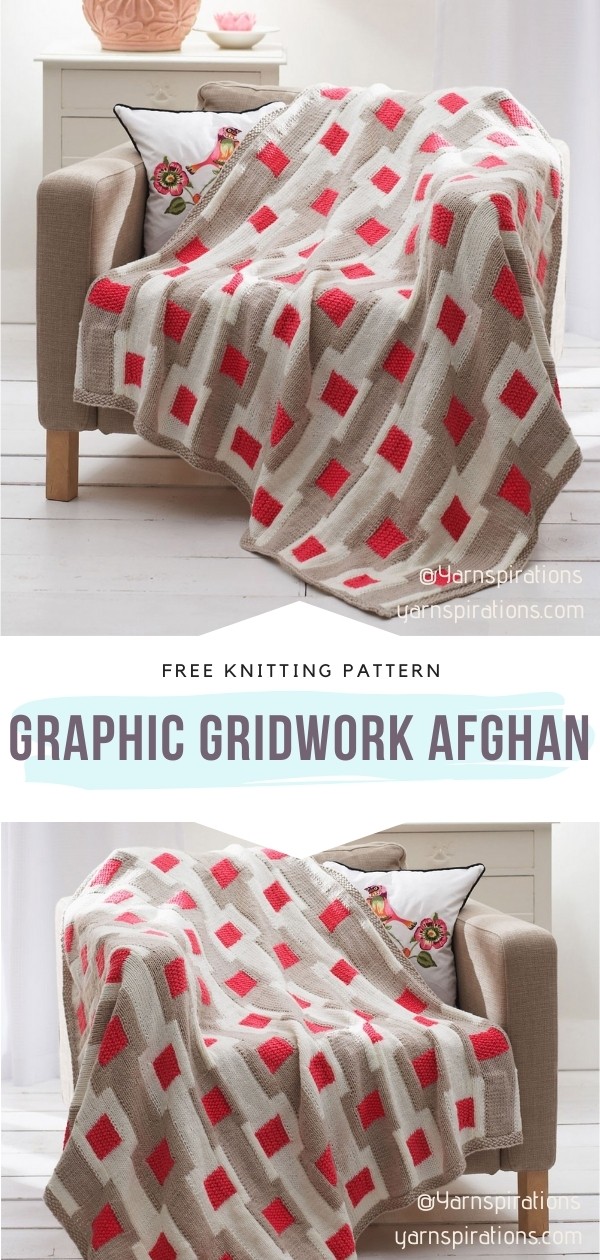 The original pattern and the photos are available on Yarnspirations here.
Sediment Scraps Blanket Free Knitting Pattern
Guess what? This blanket gives you a fantastic opportunity to use up leftover yarn! Working with this pattern by Katie Rose Pryal, you can knit a selection of squares that will become an unusual piece. Your creativity is so important here! Let it shine!
Level: beginner Author: Katie Rose Pryal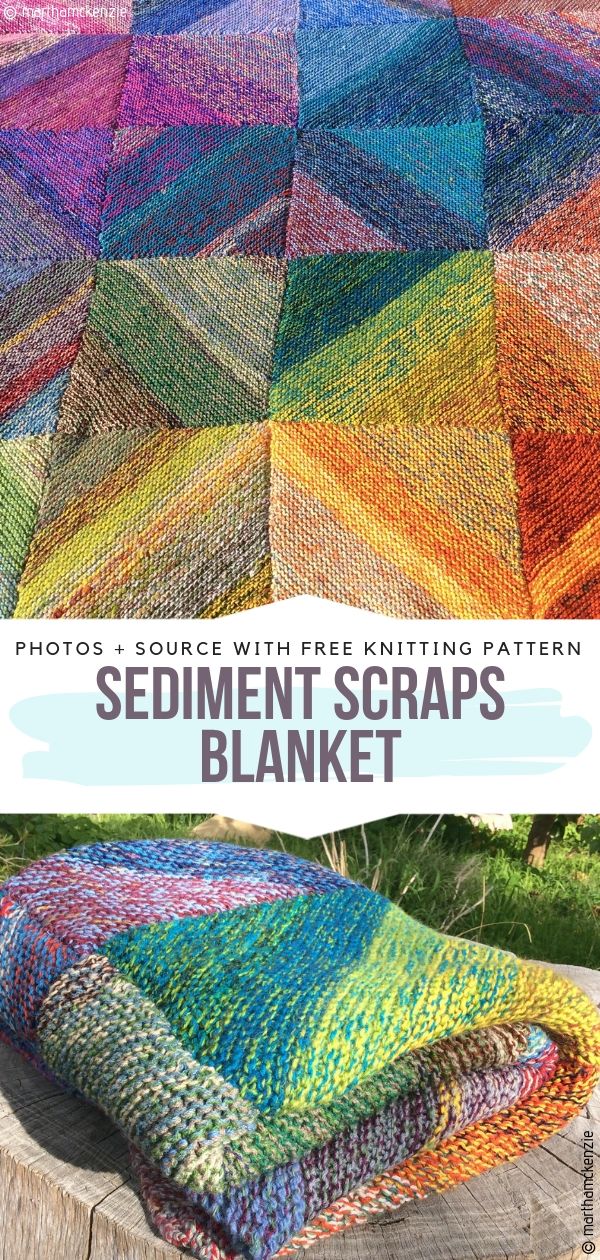 The original pattern is available on Knitty Professors here. More info on Ravelry here. Info about this version by Martha Mackenzie and the photos are on Ravelry here.
Pathways Blanket Free

Knitting Pattern

Are you wondering how to arrange the squares while knitting in order to create a complex pattern? There are endless possibilities! However you do it, the finished blanket will be stunning and eye-catching. Don't hesitate any longer, you will surely do great! Frankie Brown took care of everything.

Level: beginner Author: Frankie Brown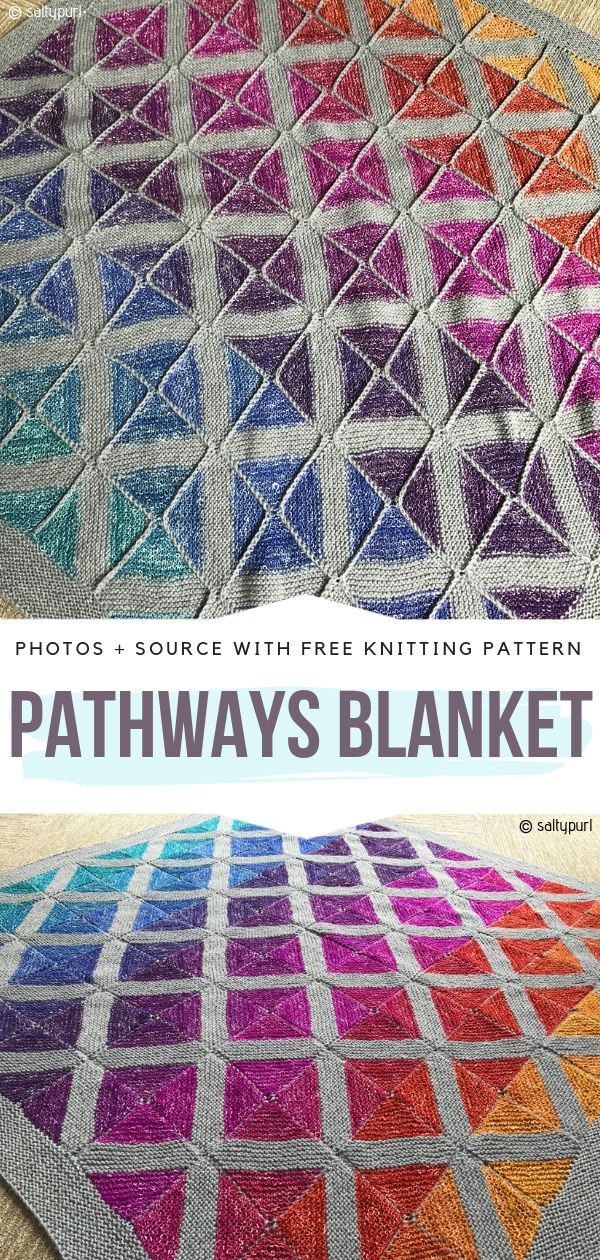 The original pattern is available on Ravelry here. Info about this version by Salty Purl and the photos are on Ravelry here.