Grinch the Green and Mean is here but this time he is certainly not in the mood for ruining Christmas! Don't be afraid to invite him to your home then, he will have so much fun with your children, family members, and friends. Everyone will surely want a Grinch of their own. This selection of Funny Grinch Amigurumi will make you laugh so hard this December! Check out the free patterns under the links below and follow us on Facebook Fanpage and Pinterest for more creative ideas!
If you need more inspiration, check out our collections of Sweet Yoda Amigurumi and Happy Kids Appliques.
The Grinch with a Scarf
Free Crochet Pattern
This year's most adorable Grinch Amigurumi is wearing a cute, long scarf in the classic Christmas colors – fiery red and snow white. These colors contrast beautifully with Grinch's crazy green, creating such a unique mix!
Level: Intermediate Author: Yazmina Nieblas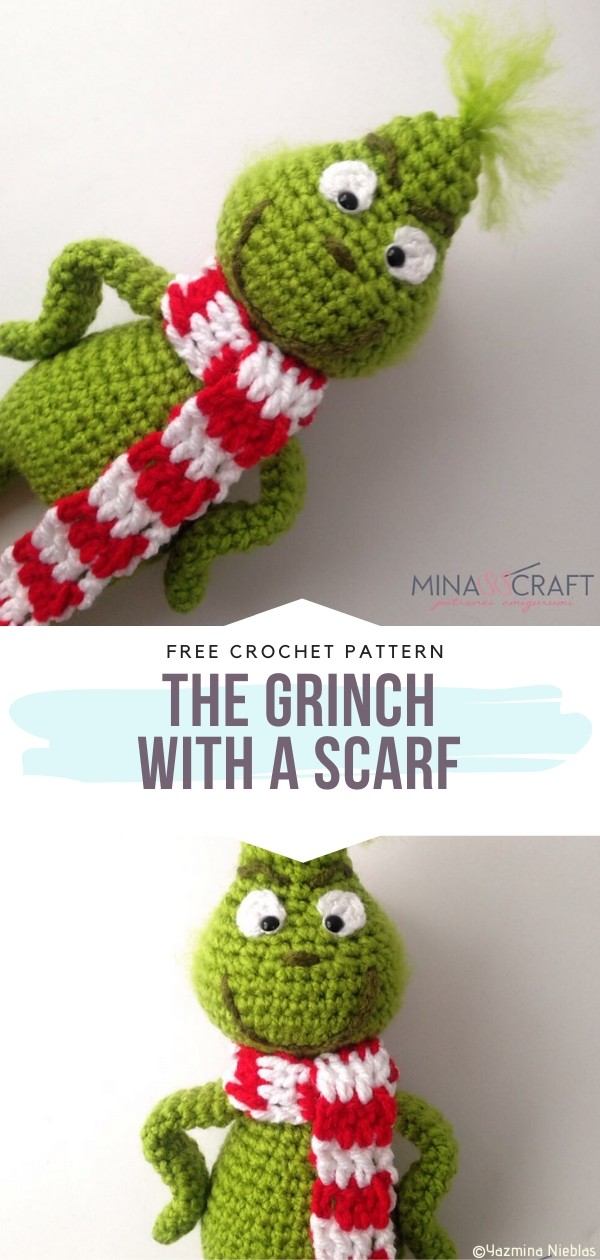 You will find the pattern here. More info here.

The Grinch
Free Crochet Pattern
We all know what Grinch is like but this one does not look like a villain at all! Don't you just wanna cuddle him all Christmas? He has an adorable smile and eyes that seem quite friendly. His arms are open wide, so go get a hug!
Level: Intermediate Author: Spin a Yarn Crochet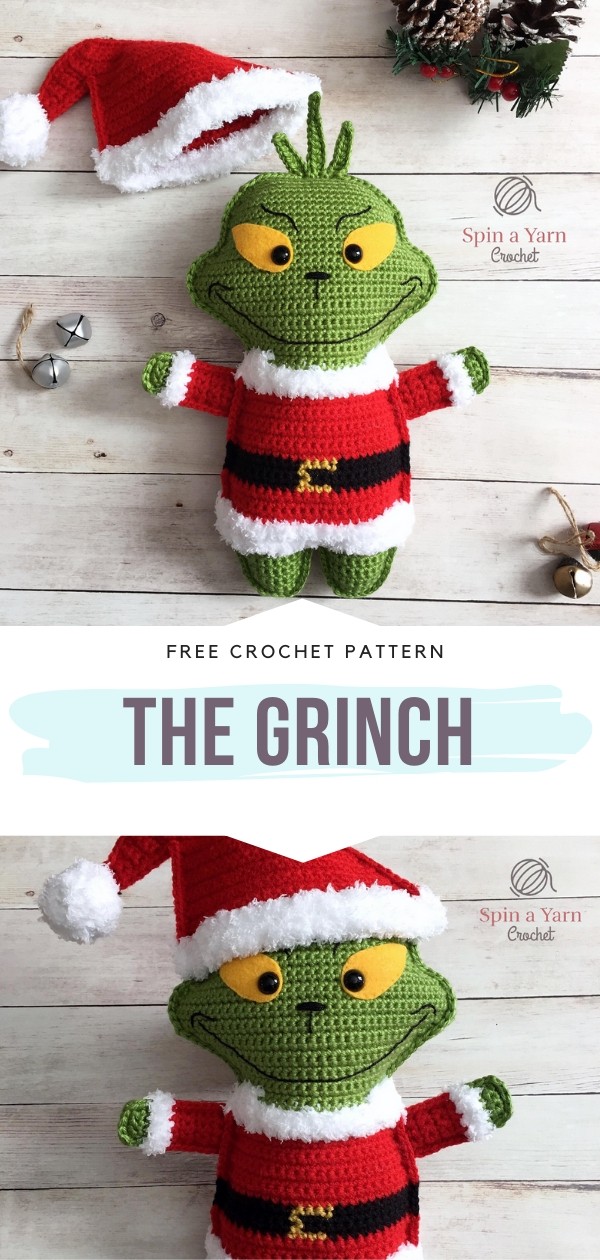 You will find the pattern here. More info here.