Decorative Doilies for Garden Parties with Free Crochet Patterns
Welcome, beautiful people! Grab your crochet hooks right away because we are making magic happen today with these patterns for doilies! The theme of today's post is related to the hottest of seasons, obviously. Decorative Doilies for Garden Parties will serve you well in these sunny months. We have been browsing for the best examples for some time now and we can safely say that we've made it! These two patterns by experienced artists will surely make your crochet-loving hearts beat faster. Check out these free patterns under the links below and follow us on Facebook Fanpage and Pinterest for more creative ideas!
If you need more inspiration, check out our collections of Fun Little Appliques for Summer and Blue Tops.
Mandadoily Free Crochet Pattern
What a wonderful flower! This amazing variety of stitches and floral motifs makes our heads spin. If you like very decorative, intricate projects, this one by Wilfa's Creations is evidently for you. What color version will you choose?
Level: experienced Author: Wilfa's Creations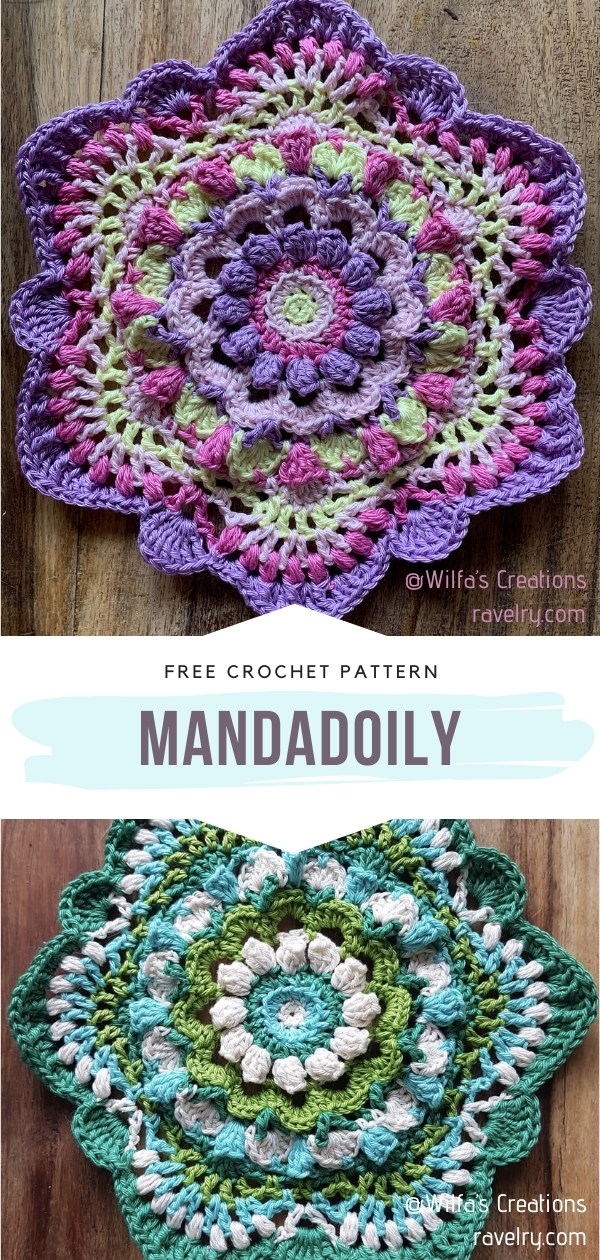 The original pattern and the photos are available on Ravelry here.
Holly Free Crochet Pattern
Meticulous like a classic painting, Holly doily looks like a little piece of art. It's made with very fine thread and worked in circles. This amazing mandala shows us where crochet becomes true art! A work like this one needs blocking and stiffening before the presentation, but look at this! It's so gorgeous. It's a project for experienced crocheters, just like most intricate crochet patterns for doilies.
Level: experienced Author: Viktoriia Gul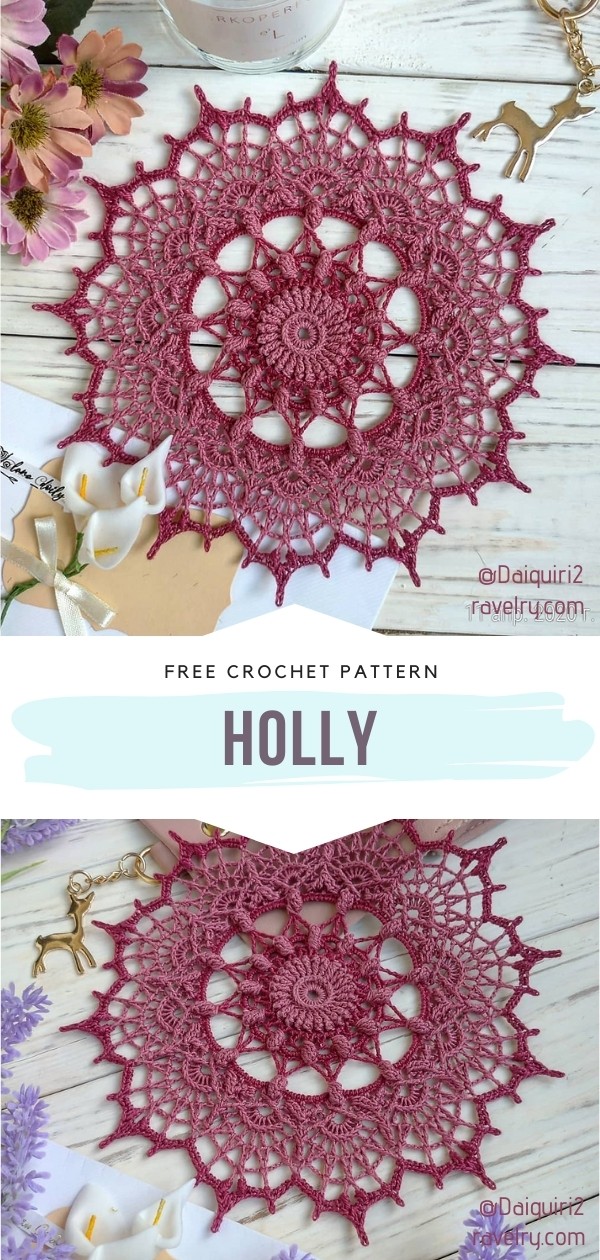 The original pattern is available on Ravelry here. Info about this version by Daiquiri2 and the photos are on Ravelry here.