Spring is coming! Whether you celebrate Easter or not, we are sure you will find something interesting in today's collection of patterns for Easter Amigurumi. Adorn your home with these little crochet items that will last much longer than cut flowers or boiled eggs. You can also look at these patterns as at crochet ideas for kids. Who wouldn't want to have a bunny bag to carry to school, right? Beginners and experienced crocheters will certainly find some inspiration here. Check out these free patterns under the links below and follow us on Facebook Fanpage and Pinterest for more creative ideas!
If you need more inspiration, check out our collections of St. Patrick's Amigurumi and Adorable Ragdoll Amigurumi.
Charlie The Chick Free Crochet Pattern
Who doesn't love adorable baby ducklings? We all obviously do, they make us think of the first days of spring! These yellow cuties will surely put the whole family in great moods. Brighten up your porch or your dining table with a crochet duck squad this Easter!
Level: beginner Author: Keke Grace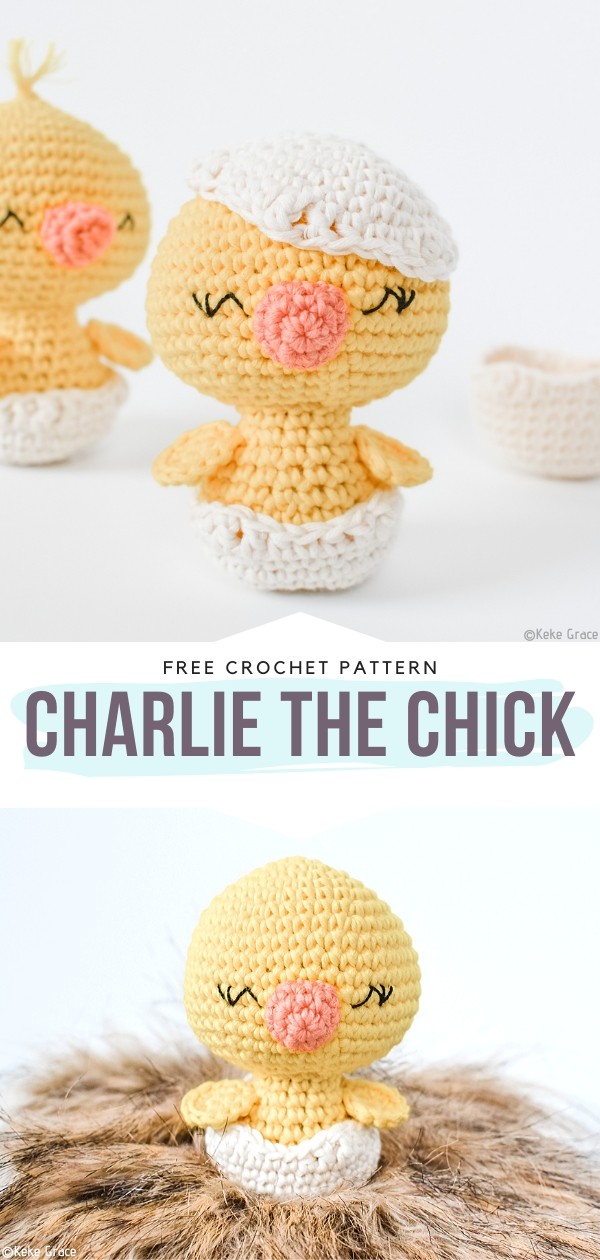 You will find the pattern here. More info here.
Mr. and Mrs. Bunny Bag Free Crochet Pattern
Kids want to take them to school, adults want to take them shopping. Let us introduce crochet bunny bags! They are super practical and even more adorable. You will fit all your essentials inside and carry them with you all day with a smile on your face.
Level: beginner Author: Megan Meyer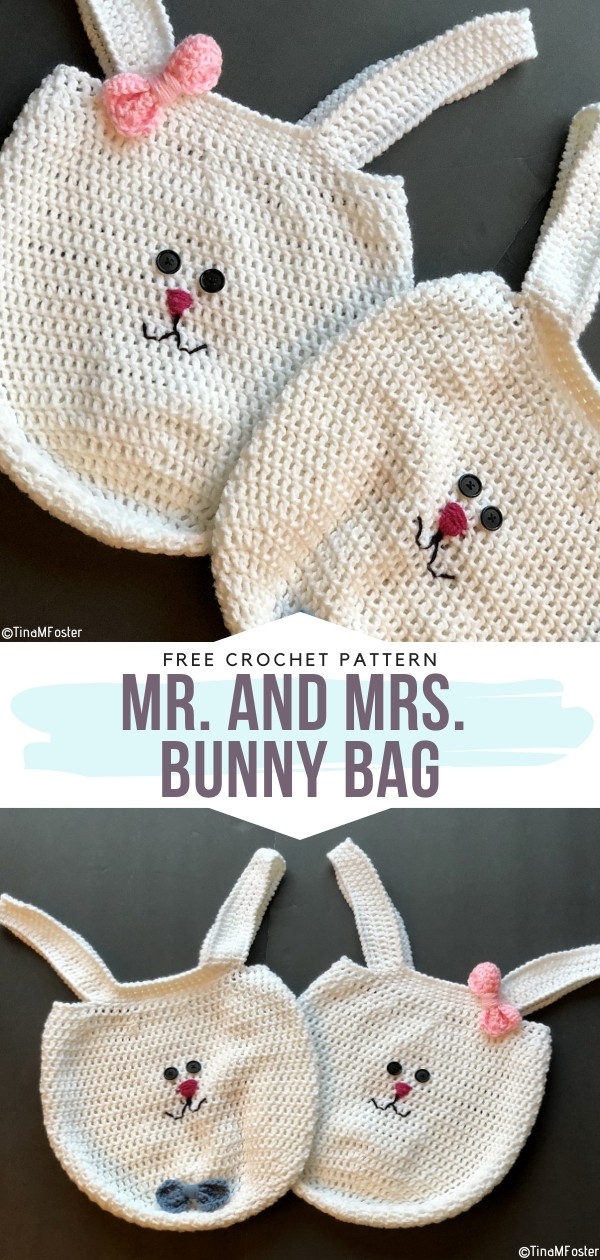 You will find the pattern here. More info here and here.
Chicken Eggs Amigurumi Free Crochet Pattern
Decorated egg, the most universal symbol of Easter. You must admit that these ones are exceptionally beautiful. On top of that, they will stay with you for many seasons! Let your imagination run free and decorate your house before the spring comes.
Level: beginner Author: Kristi Tullus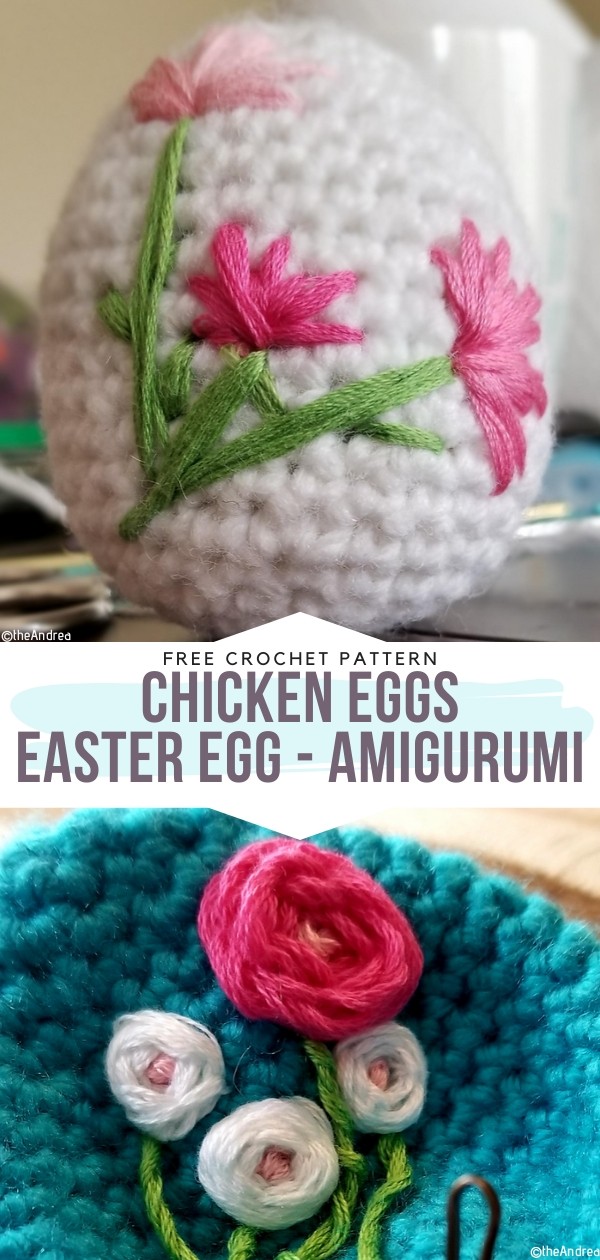 You will find the pattern here. More info here and here.
RITA The Rabbit Free Crochet Pattern
This is the most elegant crochet toy we have seen in months, without a doubt. Adorable and irresistibly stylish, this rabbit surely deserves a place in your amigurumi collection. It will be a perfect handmade gift too, not only for kids!
Level: intermediate Author: Lydia Tresselt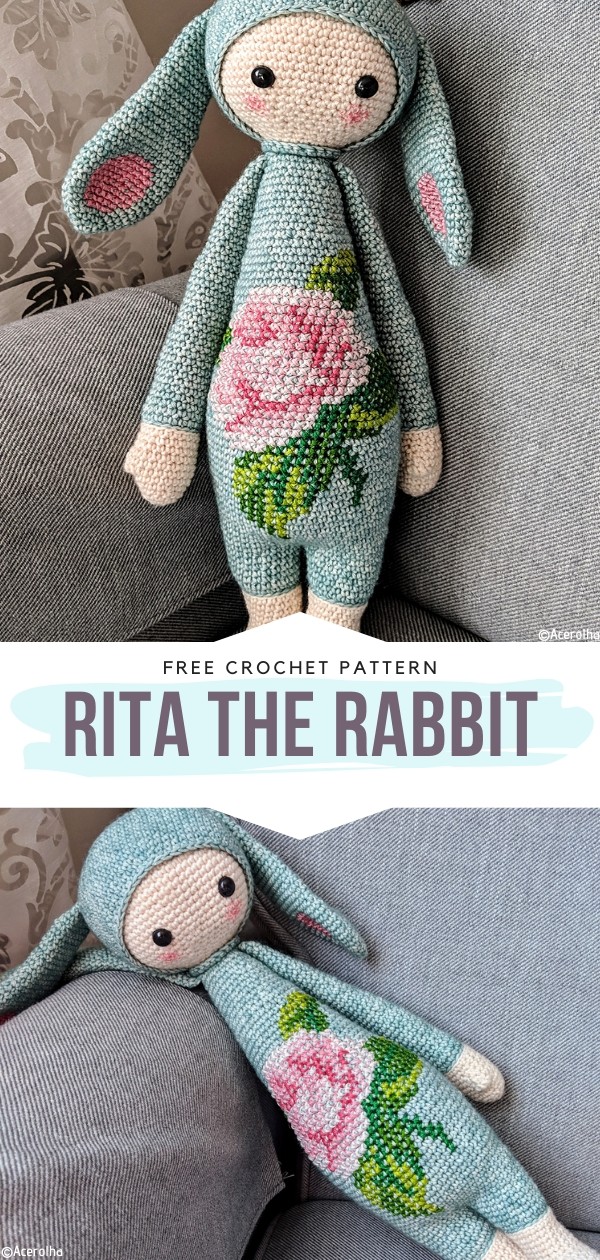 You will find the pattern here. More info here and here.