Crochet bags can be as stylish as the designer ones, so why not make this accessory yourself and enjoy the money saved? Bags are definitely great projects for beginners because you can make them using basic stitches. Perfect Everyday Crochet Handbags must be sturdy and solid to keep all your essentials safe. Why not add a leather bottom then? Leather straps will create a trendy and modern look too. Just choose your favorite colors and get crocheting! Check out these free patterns under the links below and follow us on Facebook Fanpage and Pinterest for more creative ideas!
If you need more inspiration, check out our collections of Adorable Costume Ideas and Crochet for Fall Ideas.
Rope Trapeze Bag Free Crochet Pattern
This bag makes us think of heavenly holidays by the ocean and carefree summer days in the city. It has all the right vibes! The wooden handle and the fabulous decoration at the front are the x-factors here, evidently. Don't you just love this pastel violet shade?
Level: upper beginner Author: Andrea Marton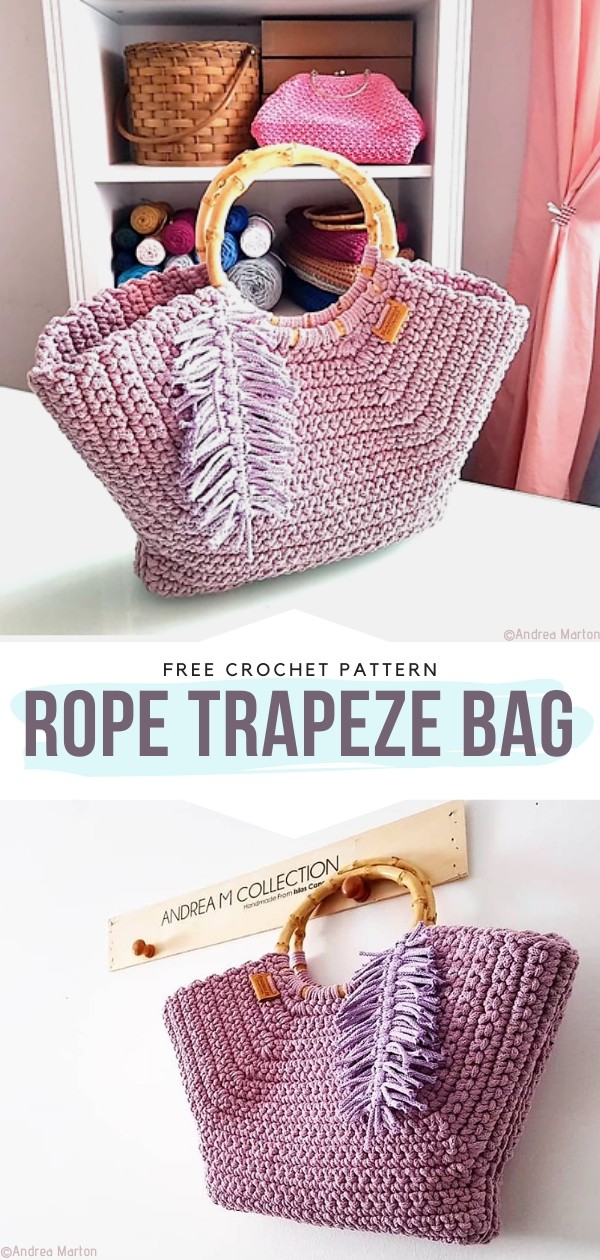 You will find the pattern here.
EveryDay Purse Free Crochet Pattern
This simple purse will be a super practical addition to everyday outfits. You can wear it on a night out as well as it is simply so classy. The leather bottom and straps make the bag sturdy and solid. We know you like to carry a lot of stuff around!
Level: beginner Author: Hobbii Design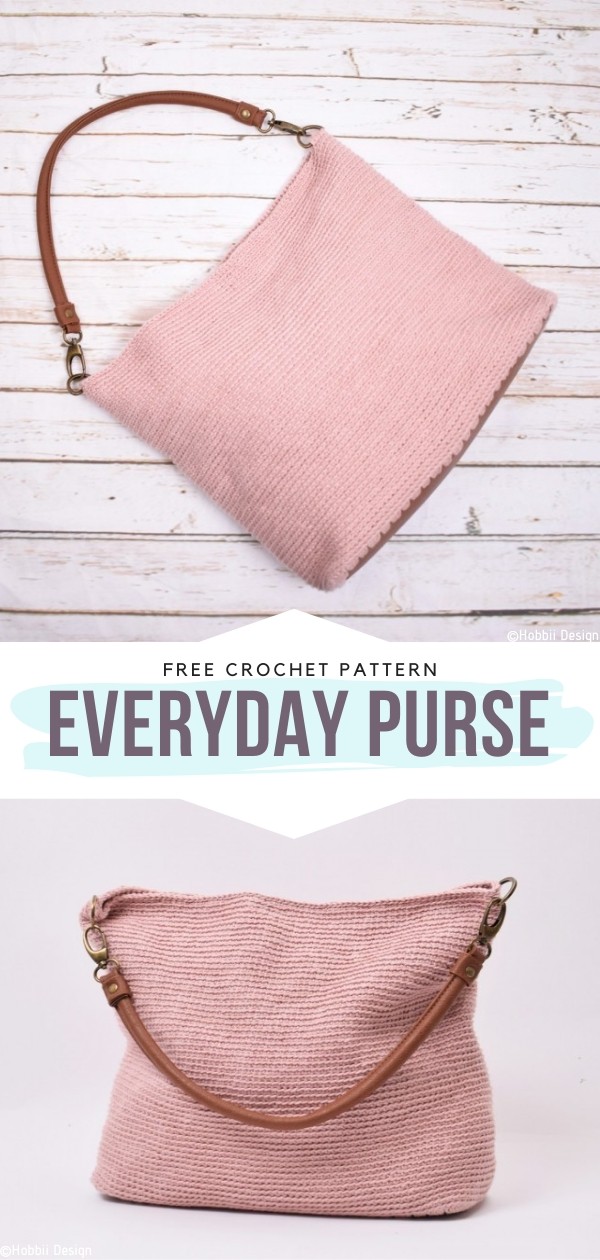 You will find the pattern here.
Shopper with Leather Bottom – Small Free Crochet Pattern
The bulky yarn creates such a dense textured fabric here. With this bag in your hand, you can always be sure that your belongings are safe, without a doubt. Choose your favorite colors and add leather straps for that modern look. So chic, isn't it?
Level: intermediate Author:  Hobbii Design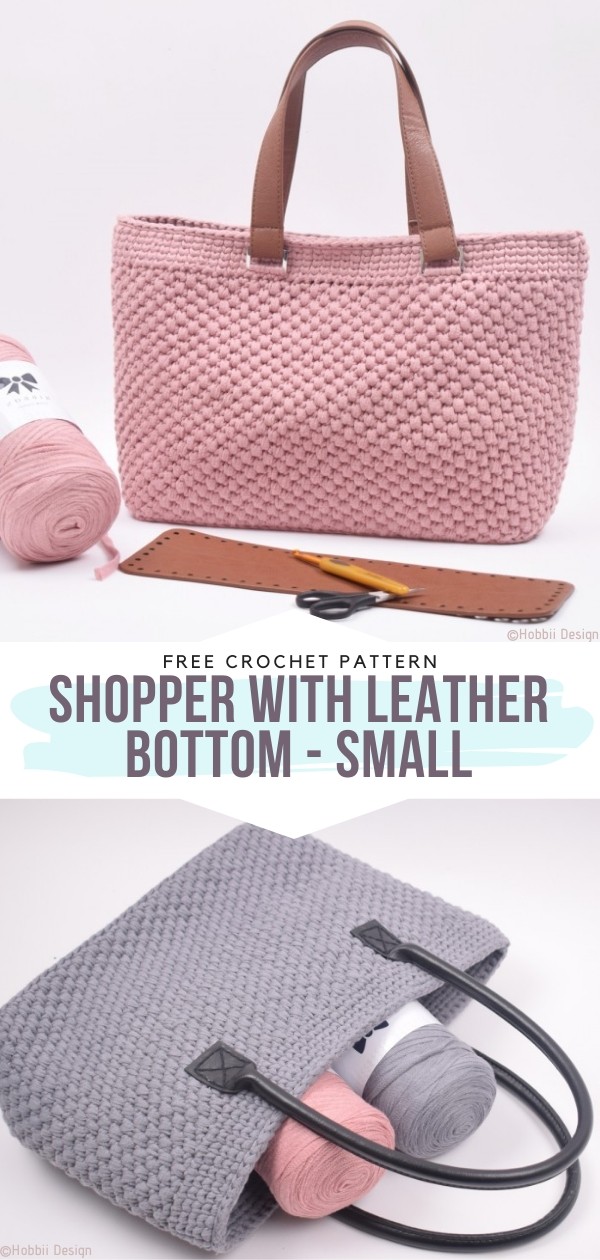 You will find the pattern here.