When you`re about to complete your afghan the next step would be to crochet a border. It will certainly add a beautiful detail and make your project unique. This collection of Wonderful Crochet Edgings will surely inspire you to finish your blankets with style. In addition you can use these edgings for other projects too. For example shawls or cardigans will also look stylish with such a finishing touch. It`s always good to have a beautiful border pattern in your collection. Moreover this is also a great way of honing your skills so why not try one of these edgings today. Check out these free patterns under the links below and follow us on Facebook Fanpage and Pinterest for more creative ideas!
If you need more inspiration, check out our collections of Stunning Crochet Blanket Edgings and Baby Blankets with Lovely Edgings.
Circle Edging Free Crochet Pattern
Beautiful circle edging might get a bit fiddly but it`s definitely worth the effort. It will look stunning as a blanket border as well as a shawl edging.
Level: upper beginner Author: Katandia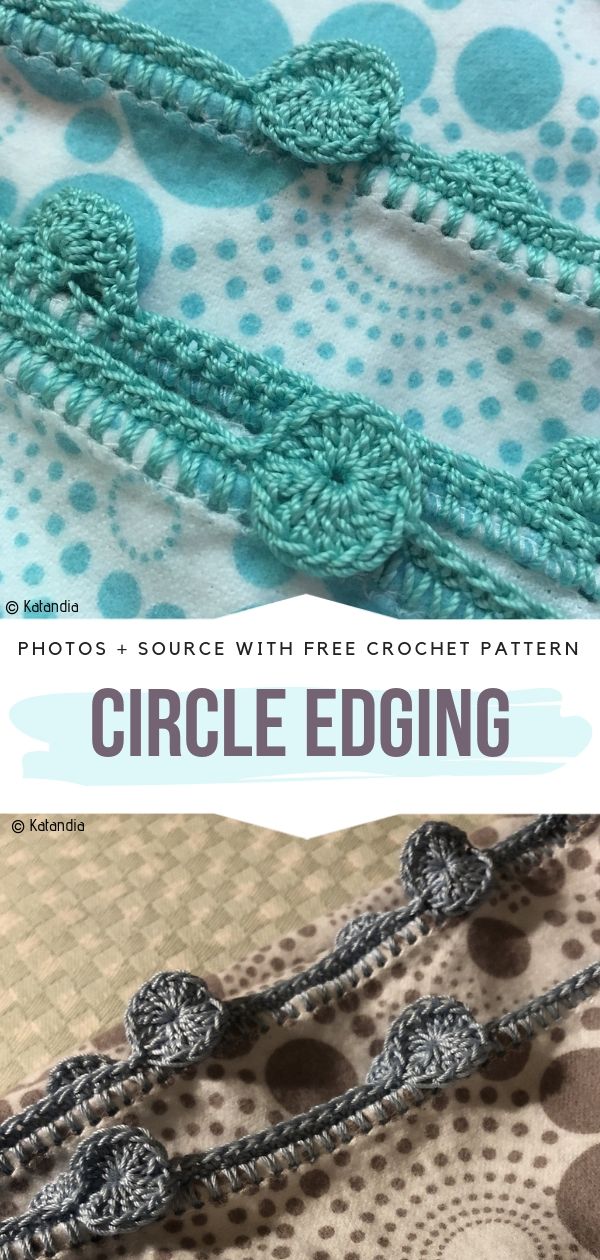 You will find the pattern here. More info here. 
Persian Dream Border Free Crochet Pattern
Such a beautiful border will certainly embellish your afghans and other projects as well. It looks stuuning in different shades of blue but feel free to choose other colors.
Level: upper beginner/intermediate Author: Diana Krenz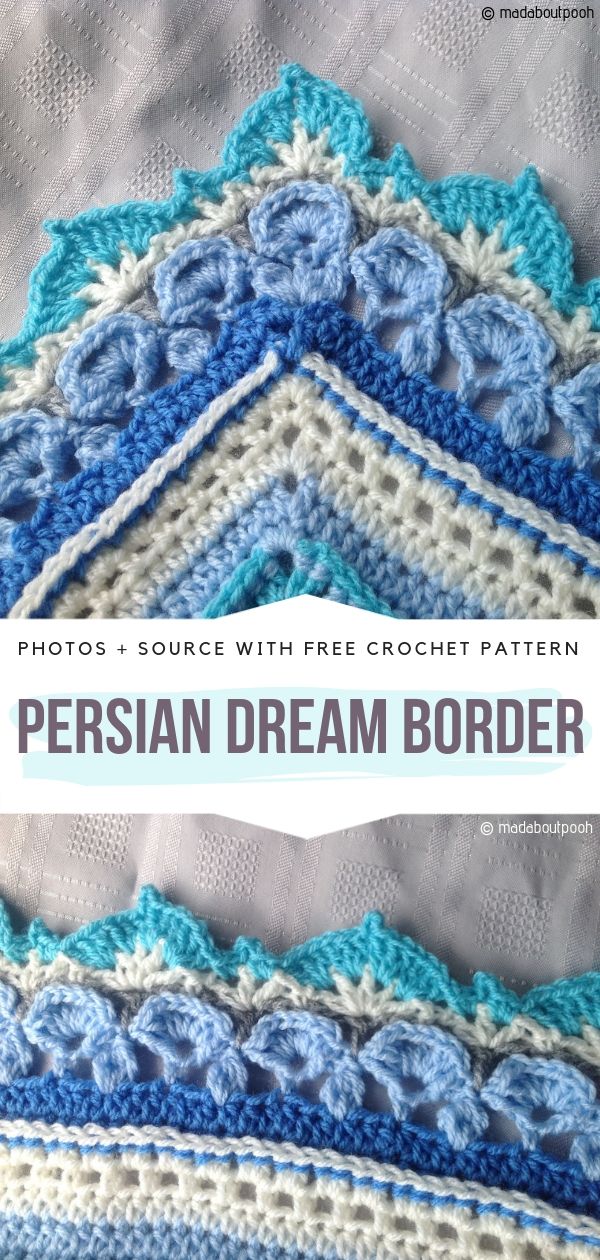 You will find the pattern here. The above version here.