Knit Easter Decorations – Free Patterns
Hi there, Easter eggers!
Easy Knit Easter and spring decorations are here in time for Easter Sunday! Let's take a look at them together.
There is still some time left till Easter but the process of decoration making should begin soon.
Just think about all the dyed easter eggs, easter lilies, lamb of God figurine, colored egg layers decorated with permanent markers, and many more!
Put smiles on your little bunnies' faces this year by making a bunch of colorful birds and eggs for them. Hanging the handmade ornaments around the house will be so fun!
This selection of Knit Easter Decorations is a keeper!
Boiled eggs and the Easter bunny are almost like ancient symbols of this magical time of the year.
Check out these free patterns under the links below and follow us on Facebook and Pinterest for more creative ideas!
If you need more inspiration, check out our collections of Cuddly Bunnies and Spring Lover Pullovers.
Piu Piu Free Knitting Pattern
These birds of a rare breed are ready to fly into your house and make it even more pretty!
Knit a bunch of these yellow beauties before Easter, there is still time! You can use them as single decorations or add them to a garland or a wreath.
Level: upper beginner Author: DROPS design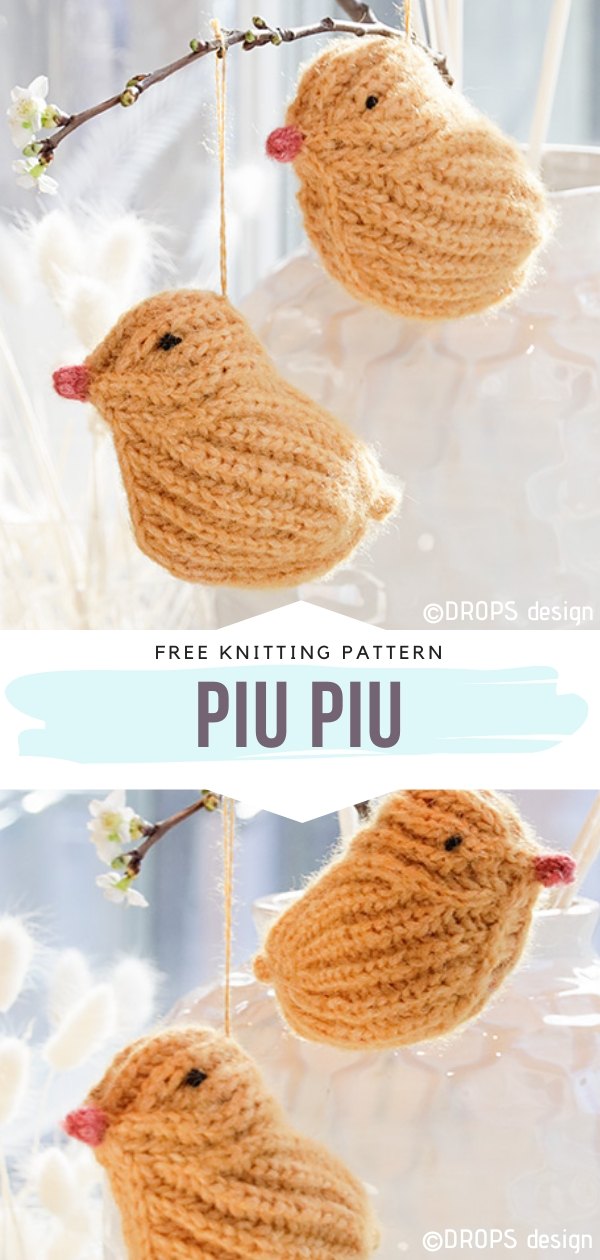 The original pattern and the photos are on Garn Studio. More info is on Ravelry.
Quick & Easy Easter Eggs Free Knitting Pattern
Colorful dyed eggs, the most popular symbol of Easter! If you want to celebrate like a real crafter, make a basket full of these colorful knitted eggs and put it on your porch. All the neighbors will compliment your skills, without a doubt!
Level: upper beginner Author: marianna mel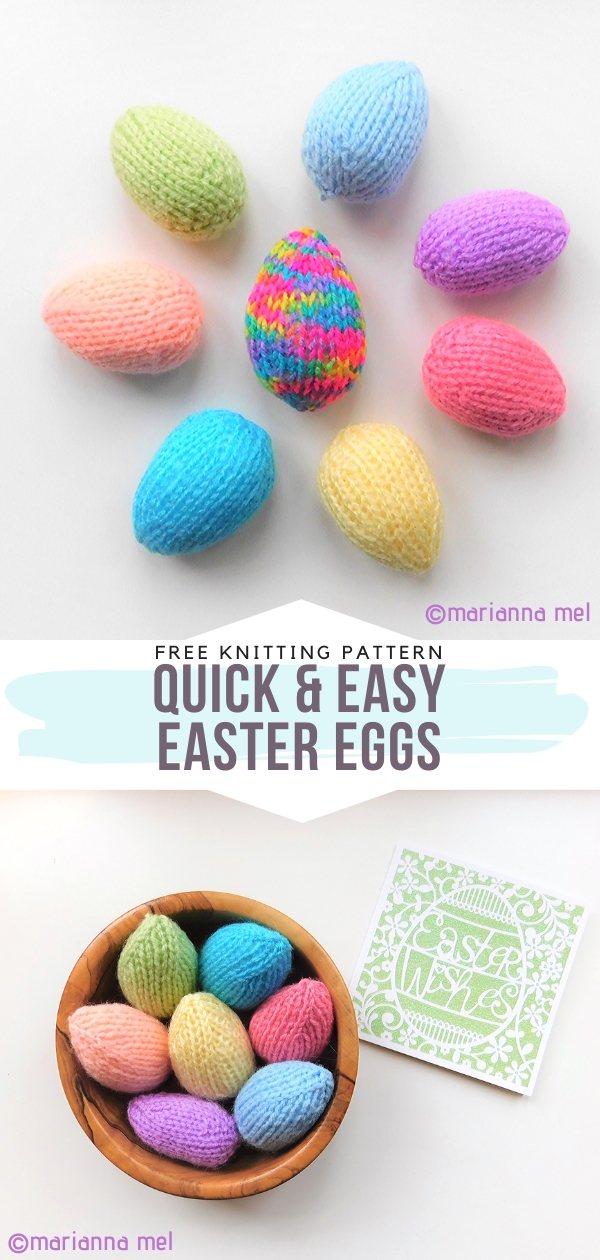 The original pattern and the photos are on Marianna's Lazy Daisy Days. More info is on Ravelry.
Easter Earl
Free Knitting Pattern
How adorable is this little yellow fellow? Absolutely heart-melting if you ask us! If you want to knit Easter decorations your whole family is going to love, you certainly know what to do now. Rachel Brockman has got you covered!
Level: intermediate Author: Rachel Brockman

The original pattern and the photos are on Ravelry.