Bobble stitch is not difficult to learn and in my opinion everyone should master it. Great inspiration on how to use it are those Delightful Bobble Blankets. The stylish and modern designs have a beautiful texture and the colors are so cheerful. These baby blankets are great opportunity for beginners to create something adorable while practising the stitches. For seasoned crocheters they will be quick and fun projects as last minute baby gifts. You can also customize the blankets and increase the amount of stitches to create a throw or a bedspread that will brighten up any room. Check out these free patterns under the links below and don't forget to follow us on Facebook Fanpage and Pinterest for more creative ideas!
If you need more inspiration, check out our collections of More Bobble Stitch Ideas and C2C Baby Blanket Ideas.
Bobbles and Stripes Baby Blanket Free Crochet Pattern
This beautiful blanket is soft and has a lovely bobble texture. You can customize the colors to suit a girl or a boy  or make it unisex for example with greens and yellows.
Level: beginner Author: Leelee Knits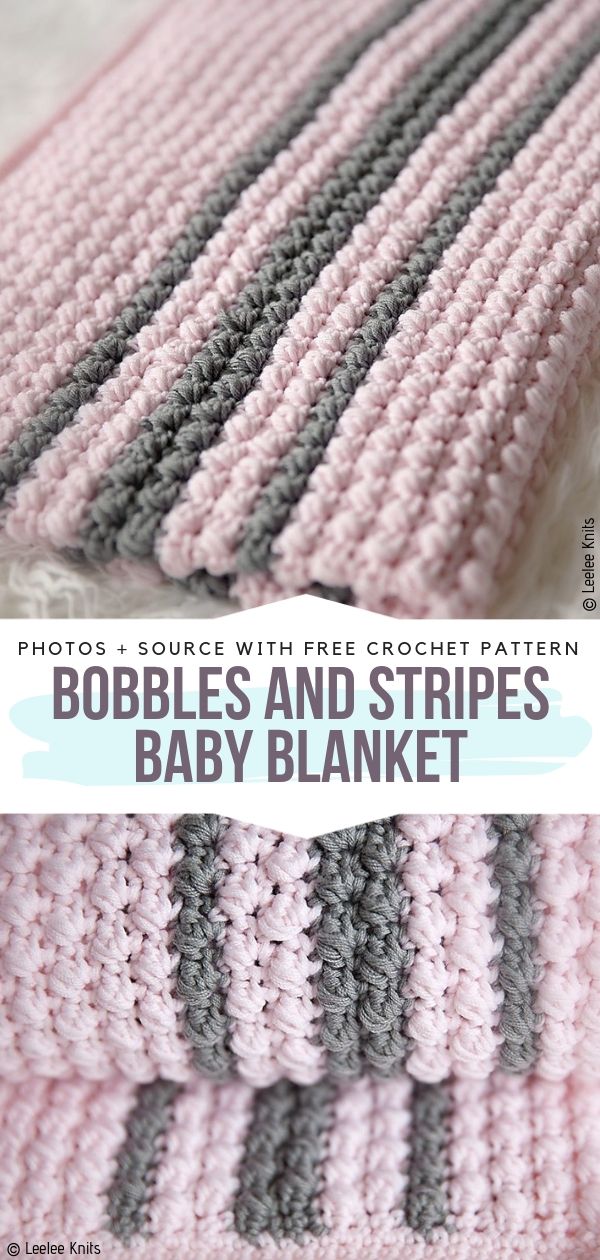 You will find the pattern here. More info here.
Bobble Lines Baby Blanket Free Crochet Pattern
This is adorable and cheerful baby blanket that will be fantastic for summer. It uses thin colorful stripes dappled with bobble stitch for a beautiful texture.
Level: upper beginner Author: Daisy Farm Crafts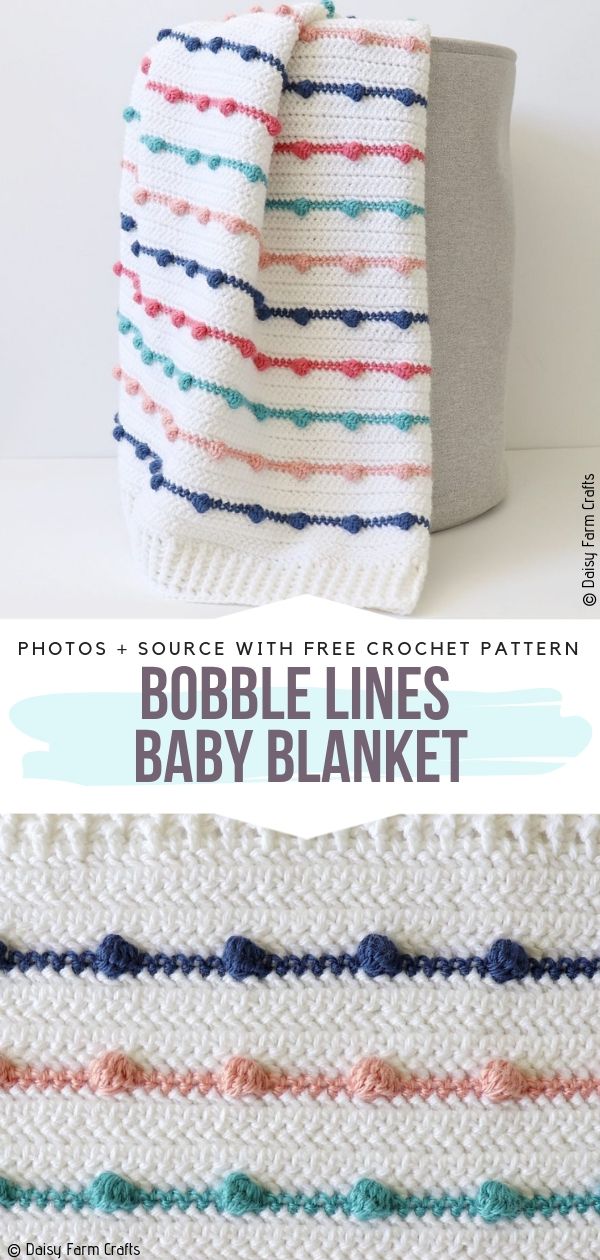 You will find the pattern here. More info here.