Have you already decided what is your favorite style of kitchen equipment and table setting elements? How about cheerful, colorful and, well, a little crazy? This is evidently the one, right? If you aren't quite convinced already, take a look at this selection of Awesome Potholders. These stunning crochet gems will certainly make your jaws drop. Do you prefer circles or flowers? Why not both? Check out the free patterns under the links below and follow us on Facebook Fanpage and Pinterest for more creative ideas!
If you need more inspiration, check out our collections of Essential Potholders and Seasonal Coasters.
Trivet Hot Pad Free Crochet Pattern
Wow, this pattern is evidently hot, in every possible way. We love this wonderful abundance of bright, almost neon shades. The designer has created a warm color scheme, a cool-toned version, and a single color one as well. How will you play with colors?
Level: upper beginner Author: Andrea Leek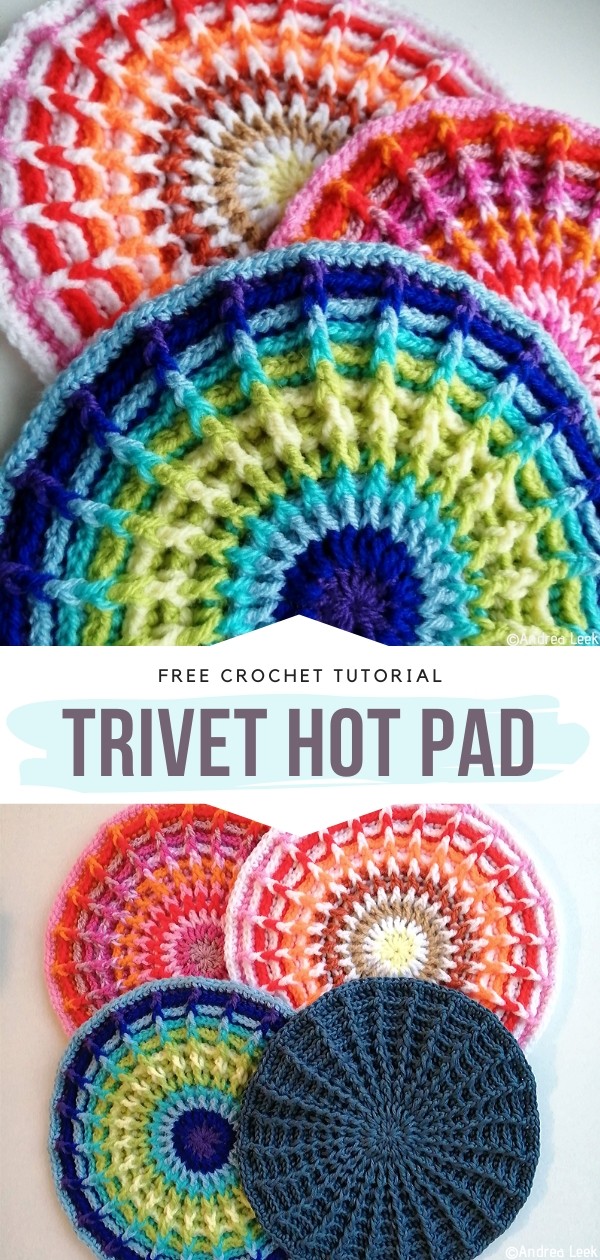 You will find the pattern here.
Flower Potholders Free Crochet Pattern
Keep the joy of spring and summer in your kitchen with these stunning Flower Potholders. Aren't they so beautiful? Obviously! They are easy to make if you are familiar with working in circles. It is also extremely easy to mix and match colors as you like here. The potholders have small loops so you can put them on hooks. Lovely and useful!
Level: upper beginner Author: Jennifer Martin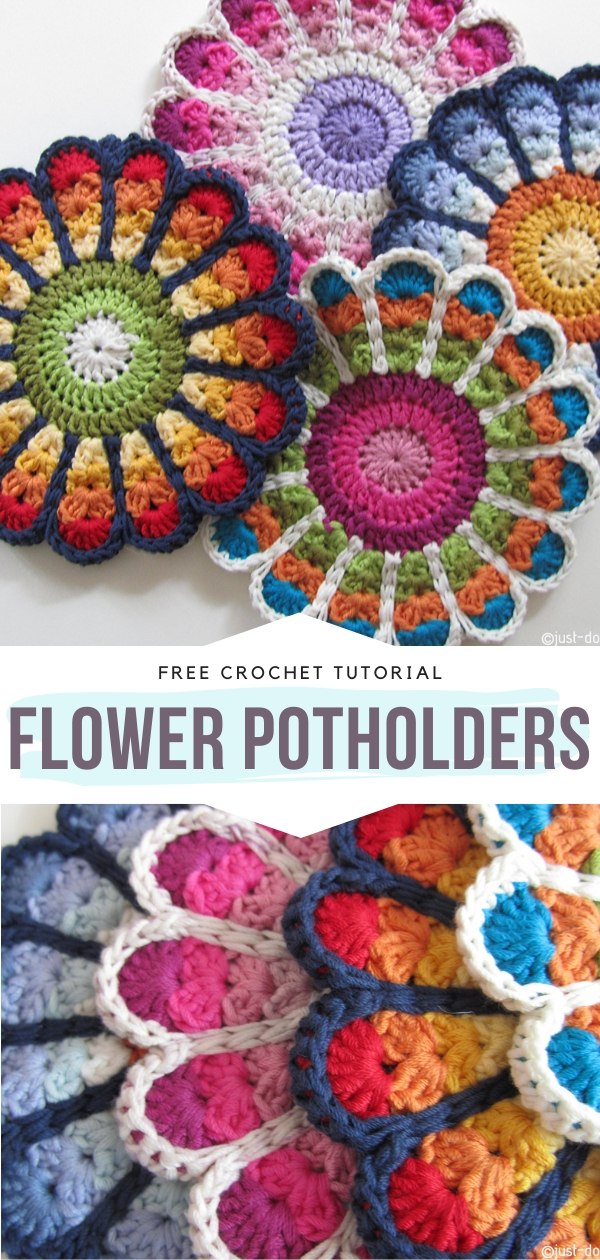 You will find the pattern here. More info here.