Hello, sealife lovers! Free crochet patterns for Cute Amigurumi Narwhals have just arrived at the docks! Narwhals are medium-sized whales living in the Northern seas. Their long tusks make them very characteristic. They are fascinating animals that inspire designers of crochet toys to create wonders, without a doubt! Follow in their footsteps or rely on your own imagination because that's what creativity is for! Why not make a narwhal that is sweet, pink, and rocks the flower crown? Why not imagine that it's a plump ball of ice cream instead? Everything is allowed here, just because it's fun. Moreover, such a toy can be a beautiful gift for a kid or an adult, so find colorful yarn ends and try making one today. Check out these free patterns under the links below and follow us on Facebook Fanpage and Pinterest for more creative ideas!
If you need more inspiration, check out our collections of Adorable Amigurumi Mice and Sweet Amigurumi Bear Ideas.
Crochet Narwhal Toy Free Pattern
This design is genius in its simplicity! Amigurumi fans of all ages are going to fall head over heels in love with this adorably round crochet cutie. Will you make a bunch of them in different colors or stick with this heavenly pastel blue?
Level: upper beginner Author: Olya Samoseienko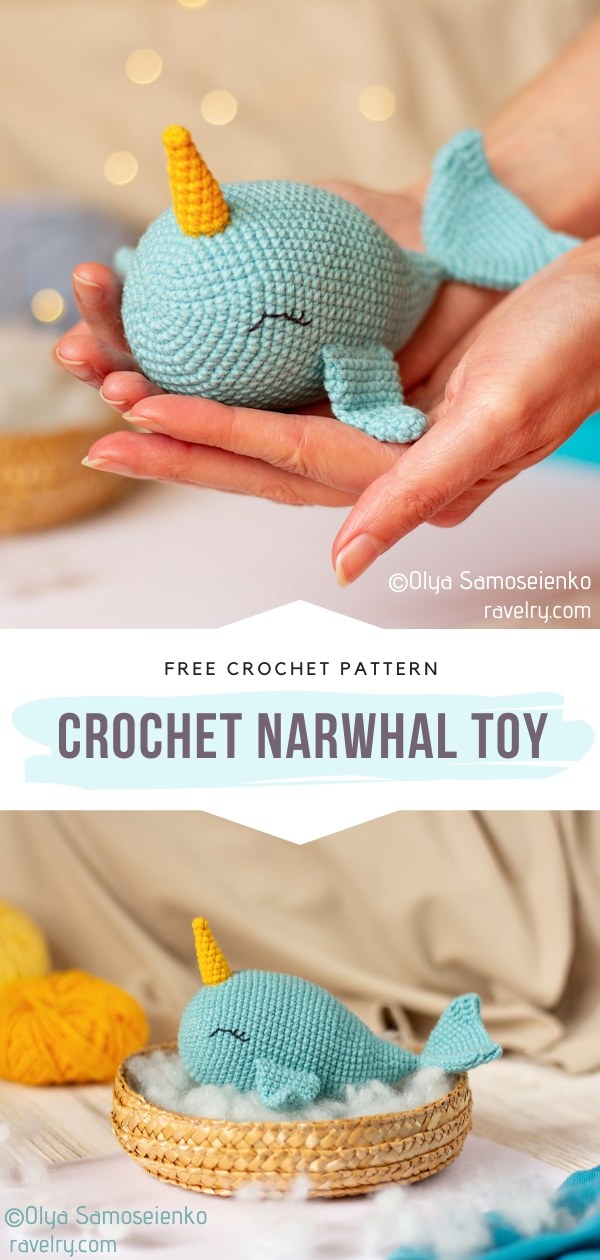 The full article about the pattern and the photos are here.
Norah the Narwhal Free Crochet Pattern
Meet sweet Norah, the most feminine amigurumi narwhal that ever existed! Isn't this lady simply fabulous? She has a gorgeous crown made out of flowers and deep black eyes that have melted our hearts. These colors make her even more irresistible!
Level: beginner Author: Kali Dahle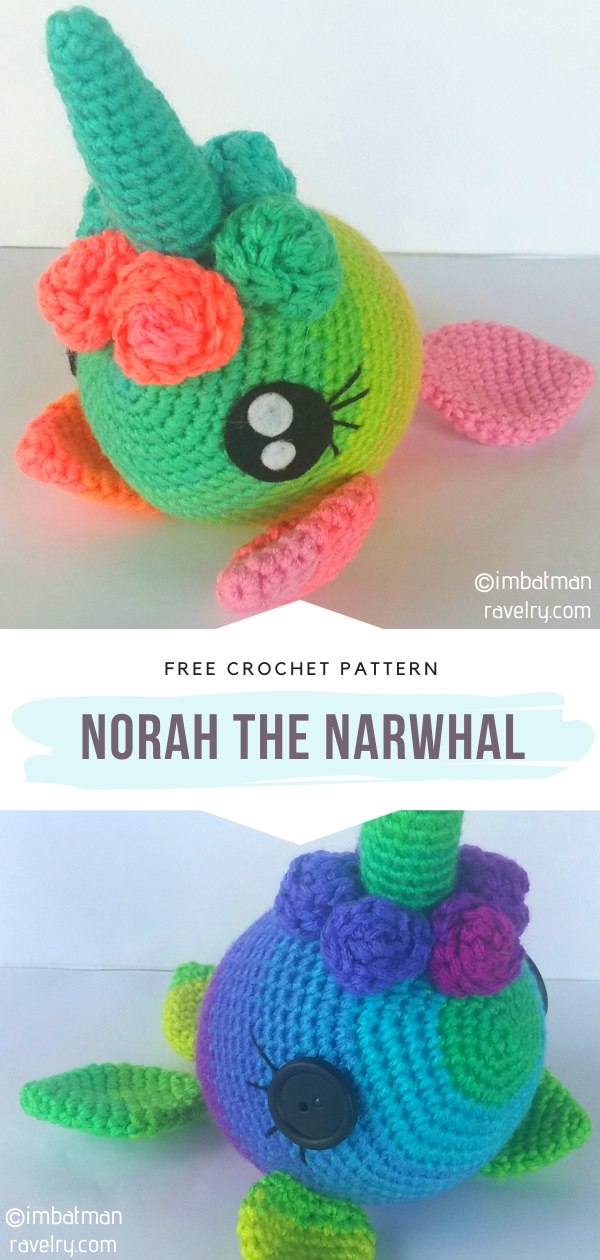 The full article about the pattern is here. More info here. Info about these versions and the photos here and here.
Ice Cream Narwhal Amigurumi Free Crochet Pattern
This kawaii-inspired amigurumi design is out-of-this-world adorable! It really is hard to say if we are looking at the ball of ice-cream or a cute narwhal, but does it matter? Absolutely not! If you are a fan of sweetness, you are probably already in love with this pattern.
Level: beginner Author: StringyDingDing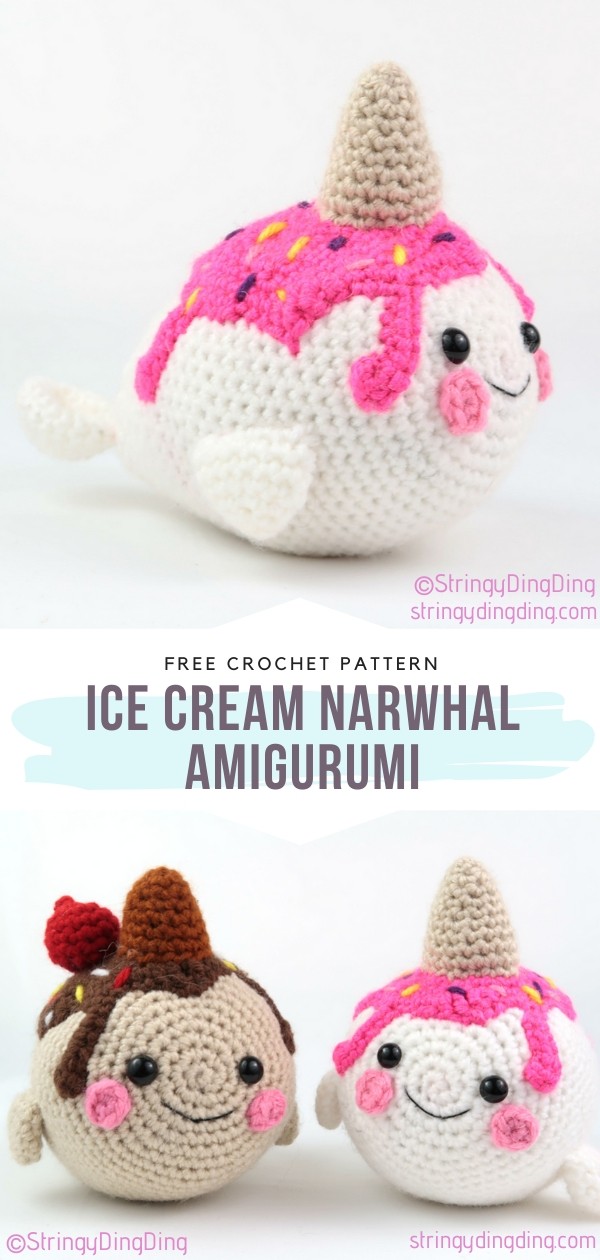 The full article about the pattern and the photos are here. More info here.