Charming Crochet Flowers – Ideas and Free Patterns
Hello there, lovely people! Guess what? We are talking about mother nature's fabulous creations today. These brilliant Crochet Flowers create a great starter pack for every yarn-lover. You can get inspired by the wonders we've come upon in order to make something truly original. When it comes to using appliques and other decorations, the possibilities are endless! You can obviously arrange them in different ways to create eye-catching motifs. Always remember to experiment with colors too! It's so fun! In this collection of exemplary patterns, you will find beginner-friendly instructions that will get you going. Modify them according to your needs and fabulous taste! The effects will surely be stunning. Are you ready! Let's go! Check out these free patterns under the links below and follow us on Facebook Fanpage and Pinterest for more creative ideas!
If you need more inspiration, check out our collections of Hanging Baskets and Coasters.
Ragwort Flower
Flowers make the world a prettier place, right? Obviously! Well, so do colorful appliques! If you are feeling the summer vibes, there is no better way to celebrate it than crocheting a flower or two. Carmen Heffernan will show you how! It is so simple!
Level: beginner Author: Carmen Heffernan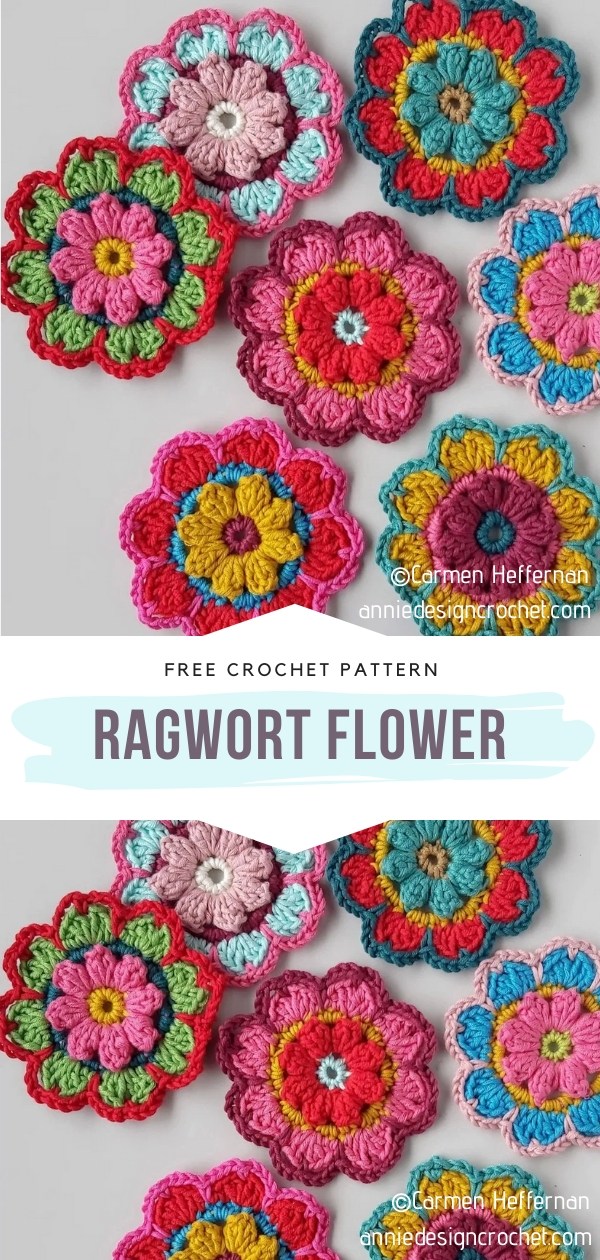 The original pattern and the photos are on Annie Design Crochet here. More info on Ravelry here.
365 Days of Flowers
What a wonderful project! The Loopy Stitch amazed us once again! The designer's creativity and exceptional taste for colors never stop surprising us. Now it is time for you to surprise yourself and everyone around you! Crochet a meadow, why don't you? It's summer!
Level: beginner Author: The Loopy Stitch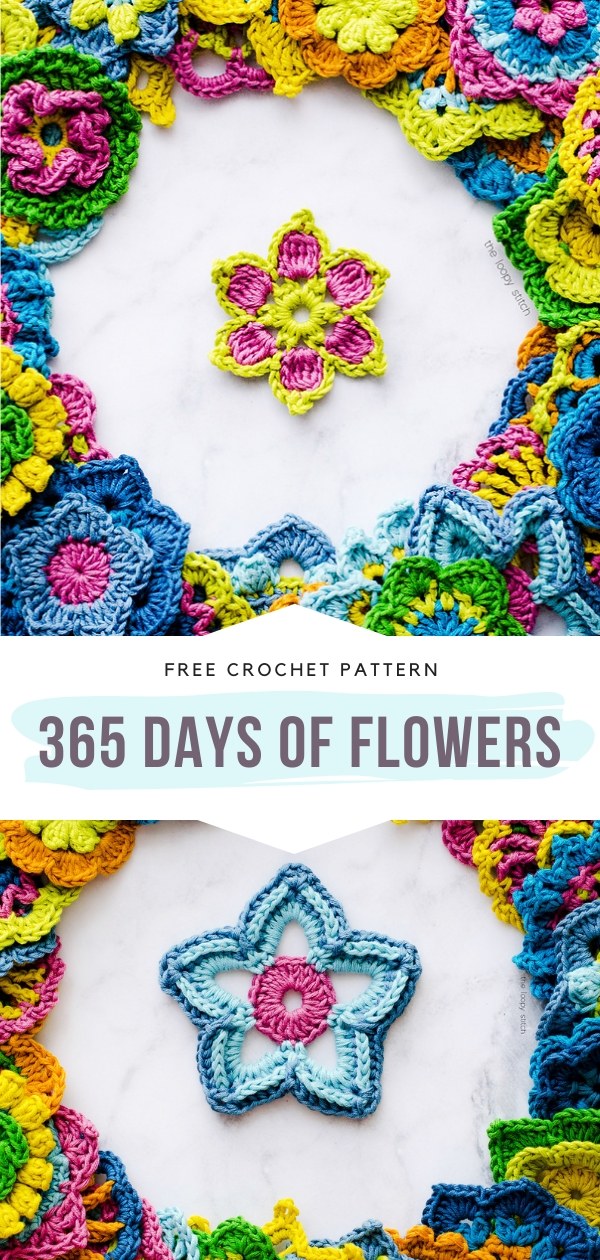 The original pattern and the photos are on The Loopy Stitch here. More info on Ravelry here.
Crochet Flower Rose Bouquet
Are you wondering how to express your love and affection? It's easy! Create bouquets of immortal roses in different colors for all the special people in your life. They will always remember how much you care about them! Naztazia's patterns are always so cute.
Level: beginner Author: Naztazia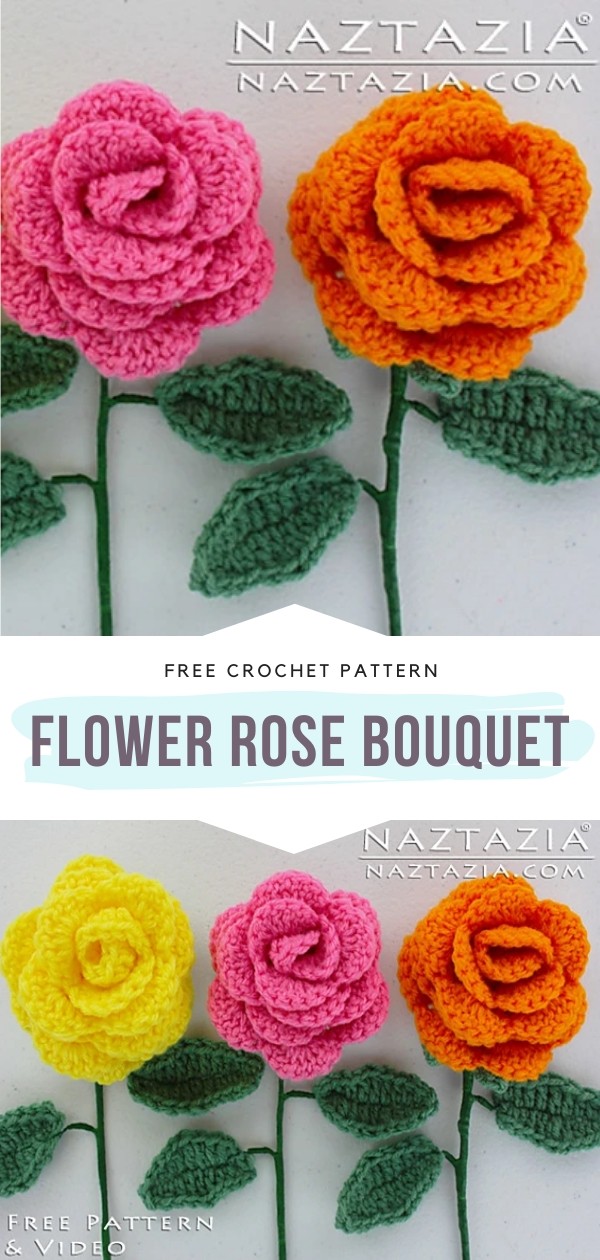 The original pattern and the photos are on
Naztazia's website
here. 
Happy Flower Decoration
What an awesome mix of energizing colors! If you are looking for original decorations for your home or for the next garden party, this pattern is just the thing for you. Trust us! You will have so much fun composing your favorite shades. Lucy of Attic24 is evidently a genius!
Level: upper beginner Author: Lucy of Attic24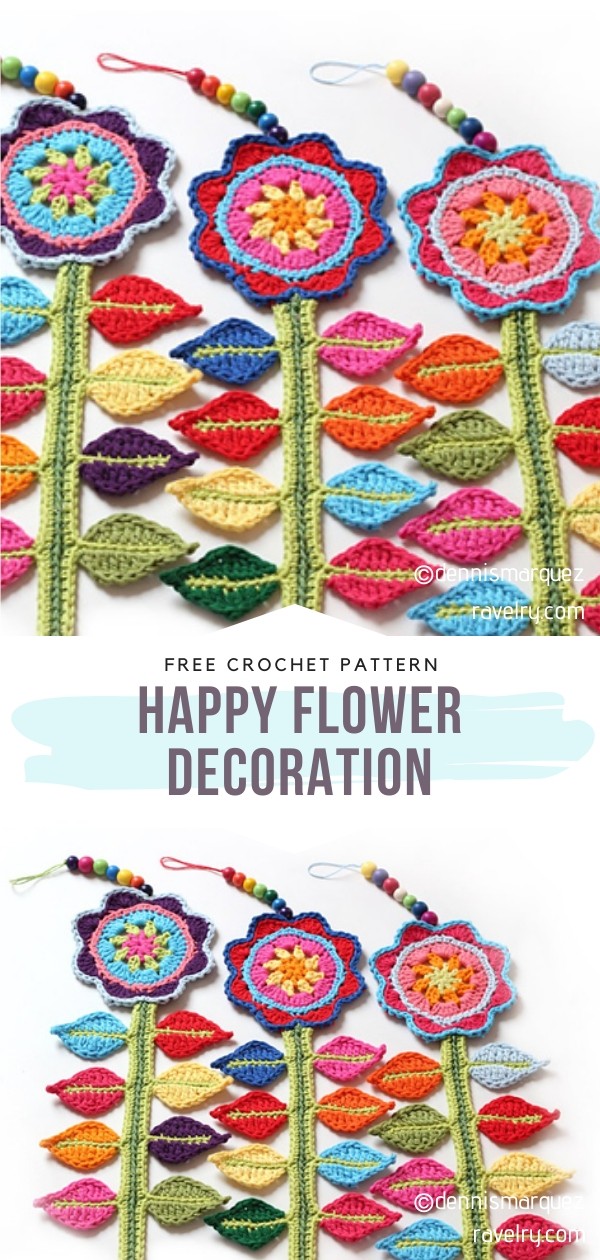 The original pattern is on
Attic24 here. More info and the photo by Dennis Marquez are on Ravelry here.