Crop tops are this season`s trends so if you`re enjoying making your own clothes they`re definitely worth a try. These Textured Crop Top Ideas will surely inspire you to make a great addition to your wardrobe because you can wear them on all occasions. Pair them with high waisted skirt or trousers when you go to town or with a pareo as a cover up on the beach. They are quite simple to make but using bobble stitch or lace chevrons will give them beautiful and unusual texture. These crop tops are perfect for summer so choose your favorite colors and get hooking. Check out these free patterns under the links below and don't forget to follow us on Facebook Fanpage and Pinterest for more creative ideas!
If you need more inspiration, check out our collections of Circular Crochet Bags and Beautiful Summer Ponchos.
The Bobble Crop Top Free Crochet Pattern
What can be better than crop top with bobbles. This cute item has a lovely texture and will be perfect for summer to pair it with shorts or skirt.
Level: upper beginner Author: Rachel Misner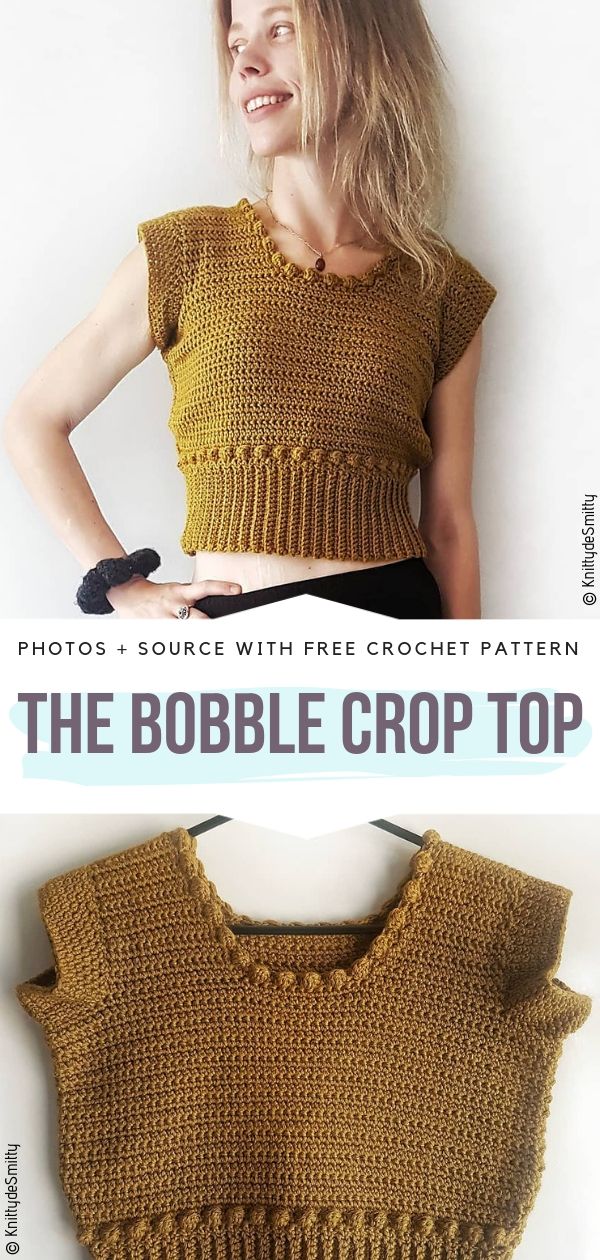 You will find the pattern here. More info here. This particular version can be found here.
Cropped Cardi Free Crochet Pattern
Use an open lace chevron stitch to create this beautiful cropped cardi. The pink shades flow nicely but you can use your favorite color combinations.
Level: upper beginner Author: Sierra`s Crafty Creations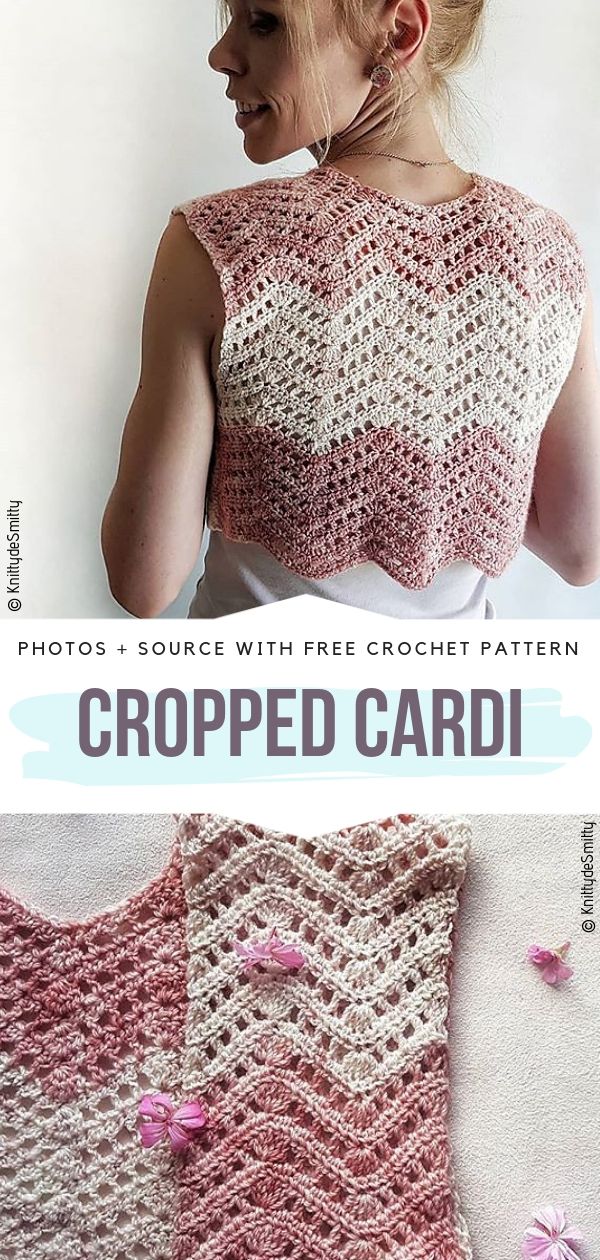 You will find the pattern here. More info here.