Colorful Hexagon Blankets with Free Crochet Patterns
Welcome, crocheting beauties! Are you missing sunny weather and flowering meadows? Yes? Oh, goodness, so are we! We wanted to bring the pretty memories back with some special projects and we have come upon real treasures. Trust us! These two crochet patterns for Colorful Hexagon Blankets are going to make your souls sing, without a doubt! A project like that will surely be a delight for every creative beast. The color palettes and motifs you can create are endless here. Isn't it all so exciting? Crochet patterns for hexagon blankets always are! Do you find that hard to believe? Try one yourself! Check out these free patterns under the links below and follow us on Facebook Fanpage and Pinterest for more creative ideas!
If you need more inspiration, check out our collections of Halloween Decor and Floral Squares.
Hexi Blanket Free Crochet Pattern
These colors are everything, so soft and so sweet! If you are a crocheting newbie, you certainly need this pattern by Emily Bolduan. It will be an awesome opportunity to learn a must-have technique and to experiment with color palettes. Grab your hook!
Level: beginner Author: Emily Bolduan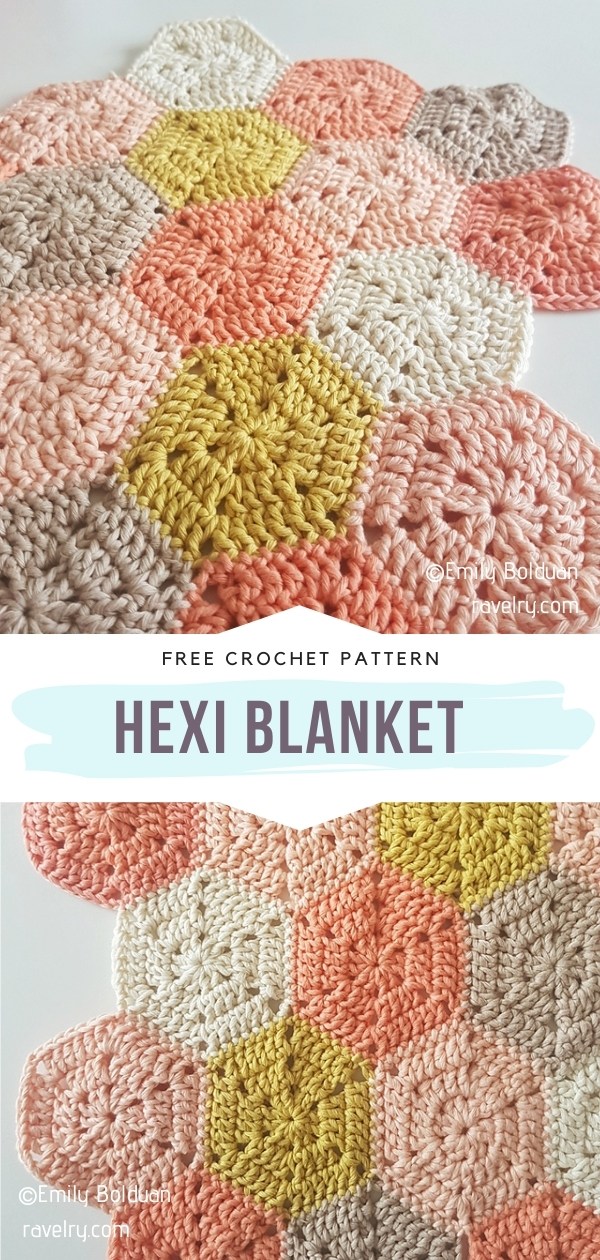 The original pattern and the photos are on Ravelry here. 

Colour Splash Hexagon Free Crochet Pattern
This blanket is crocheted with lots and lots of floral hexagons! By creating various color combinations, you can easily achieve this pretty mosaic effect. You can also use hexagons separately, as decorations or coasters. It's evidently a nice project for beginners. Vinnis Colours took care of it!
Level: beginner Author: Vinnis Colours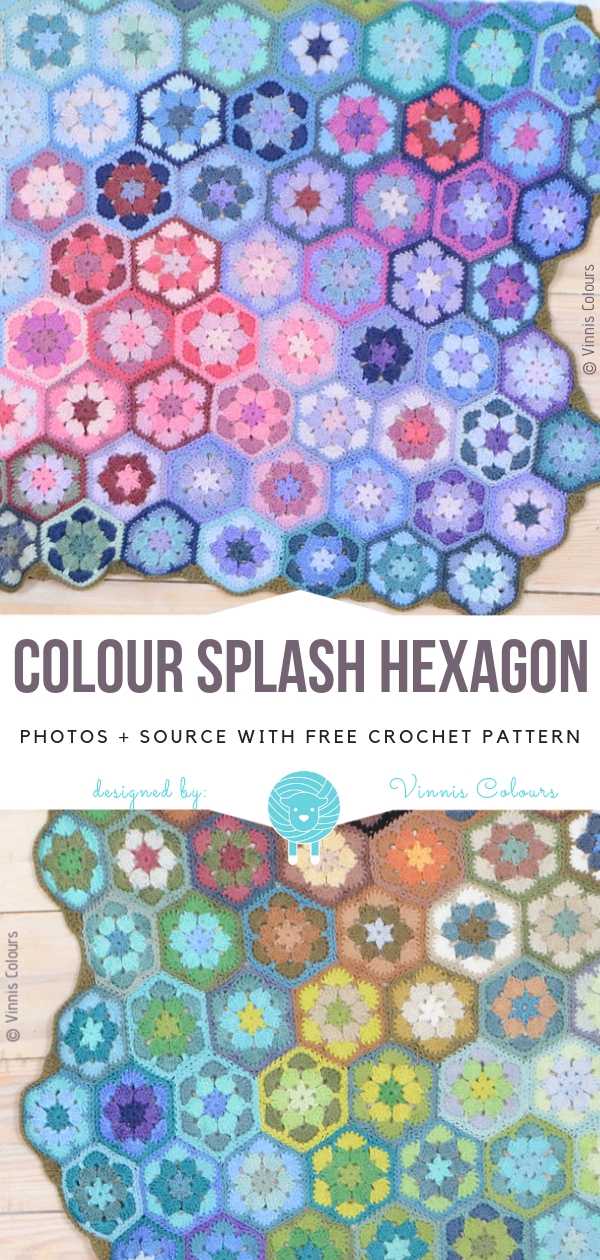 The original pattern and the photos are on Ravelry here.