Colorful Shoppers for Summer with Free Crochet Patterns
Welcome, fashion followers! Are you in the mood for a talk about handmade accessories? We certainly hope so! Summer is the season of laces, fine yarns, and bright colors. Would you agree with that statement? Without a doubt! We certainly agree, therefore we keep looking for exemplary patterns that tick all the boxes. Will you crochet these Colorful Shoppers for Summer before the warm days are over? There is still plenty of time! Check out these free patterns under the links below and follow us on Facebook Fanpage and Pinterest for more creative ideas!
If you need more inspiration, check out our collections of Chic Ruanas and Airy Shawls.
Virus Tas Bag Free Crochet Pattern
This stitch is absolutely out of this world! If you like delicate, subtle designs, you will certainly feel fabulous with this crocheted gem on your shoulder. Which color version do you prefer? Zilla van der Spoel evidently has a taste for colors!
Level: upper beginner Author: Made in Assen by Zilla van der Spoel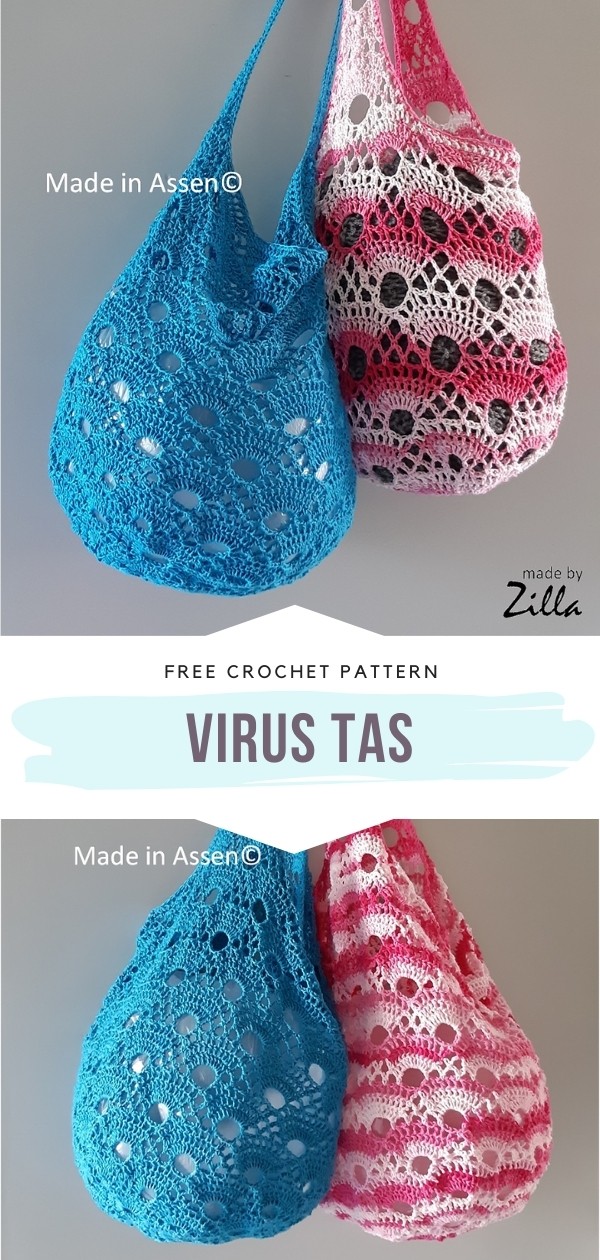 The original pattern and the photos are available on Made in Assen here. More info on Ravelry here.

Sunset Shopper Free Crochet Tutorial
We are all used to brilliant patterns created by DROPS design, aren't we? Without a doubt! This time they surprised us with a must-have summer crochet shoppers. This gorgeous flower at the bottom is such a wow factor, right?
Level: intermediate Author: DROPS design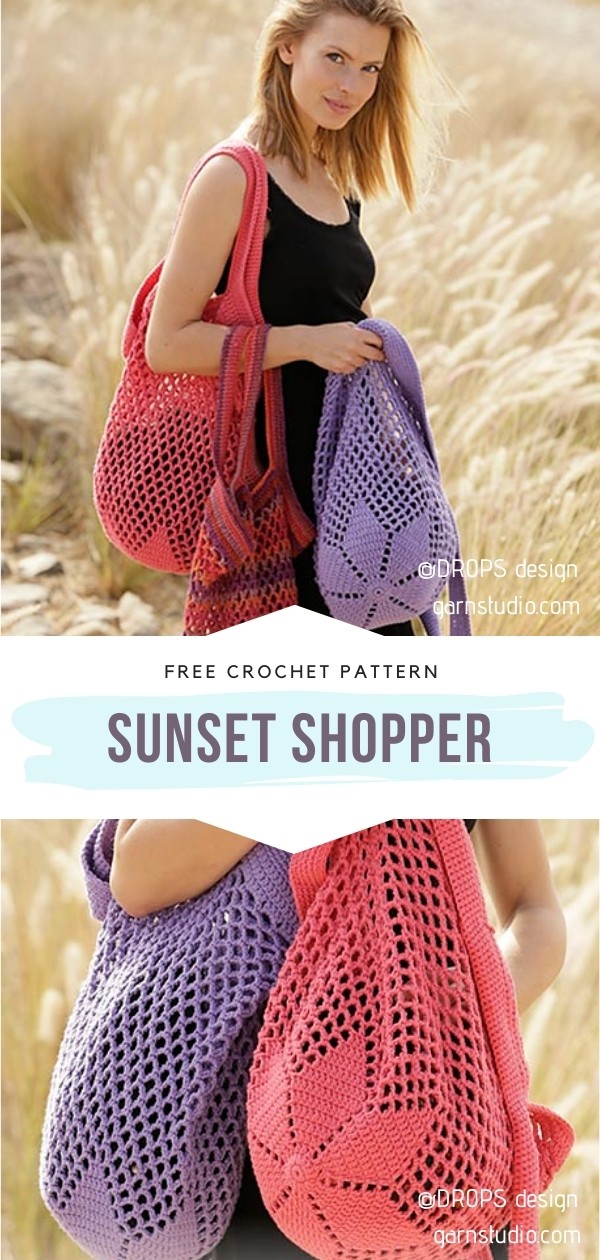 The original pattern and the photos are available on Garnstudio here. More info on Ravelry here.