Adorable Little Dogs with Free Crochet Patterns
Hello there, lovely people! Are there any dog lovers among our readers? We certainly hope so as we have prepared a special treat for all of you today. Browsing for the daily dose of inspirations, we found these two examples of crochet patterns for Adorable Little Dogs. They are so sweet! These two brilliant authors will show you how uncomplicated and entertaining the art of amigurumi can be. Sounds so intriguing, doesn't it? Obviously! What are you waiting for then? Crochet your new best friends right away! Check out these free patterns under the links below and follow us on Facebook Fanpage and Pinterest for more creative ideas!
If you need more inspiration, check out our collections of Rainbow Amigurumi and Baby Rattles.
Mini Pals Patrick the Puppy Free Crochet Pattern
Let's face it. Who wouldn't love a pal like that? We all obviously would! Your children will probably feel the same as this crochet puppy by Erika Du is an awesome companion for playdates and bedtime reading. Invite one to your house!
Level: upper beginner Author: Erika Du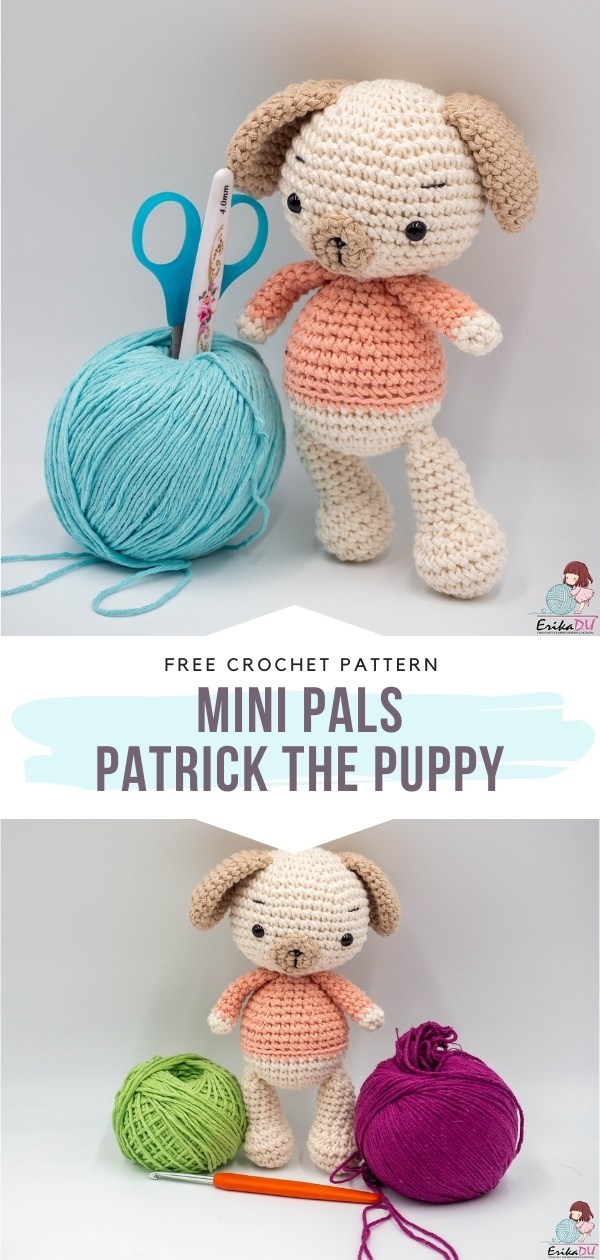 The original pattern and the photos are available on Ravelry here.

Dash the Dog Free Crochet Pattern
Isn't Dash absolutely heart-melting? We can't stop raving about his cute little face! You certainly need this pattern by Kiran Khandwala in your repertoire, trust us!  Adjusting the size and the colors, you can make a great gift form someone close to your heart.
Level: upper beginner Author: Kiran Khandwala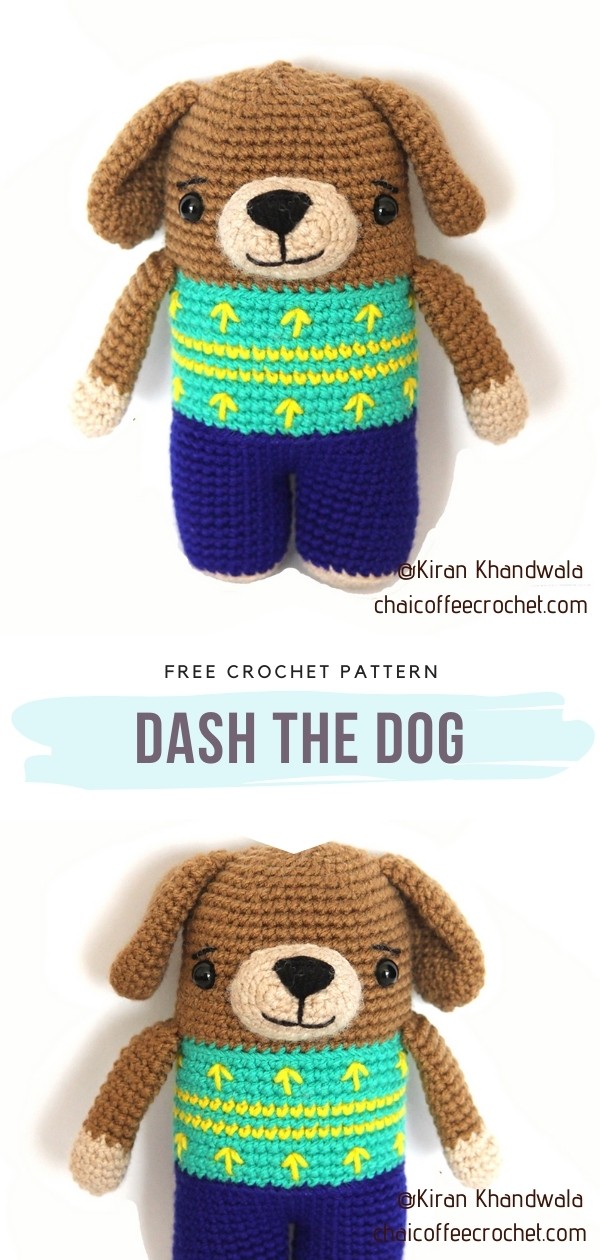 The original pattern and the photos are available on Chai Coffee Crochet here. More info is on Ravelry here.