Awesome Brick Stitch Ideas and Free Patterns
Hello there, beautiful people! Today we are coming back to basics. Are you wondering how? Well, we are talking about the most important elements of every library of crochet patterns – stitches! What are your personal favorites? Have you already found your go-to techniques for different occasions? Cold months are coming, so we will all be making blankets, scarves, hats, and many other warm wonders. This selection of two Awesome Brick Stitch Ideas will come in handy, without a doubt. Give it a chance! Check out these free patterns under the links below and follow us on Facebook Fanpage and Pinterest for more creative ideas!
If you need more inspiration, check out our collections of Textured Stitches and Exciting New Stitches.
Brick Stitch Crochet Tutorial
Heart Hook Home inspired us once again! We mean, don't you want to start crocheting something in brick stitch ASAP? We certainly do! It would look great in throws, washcloths, and other stuff for the home, but also for winter accessories. So many options to choose from!
Level: upper beginner Author: Heart Hook Home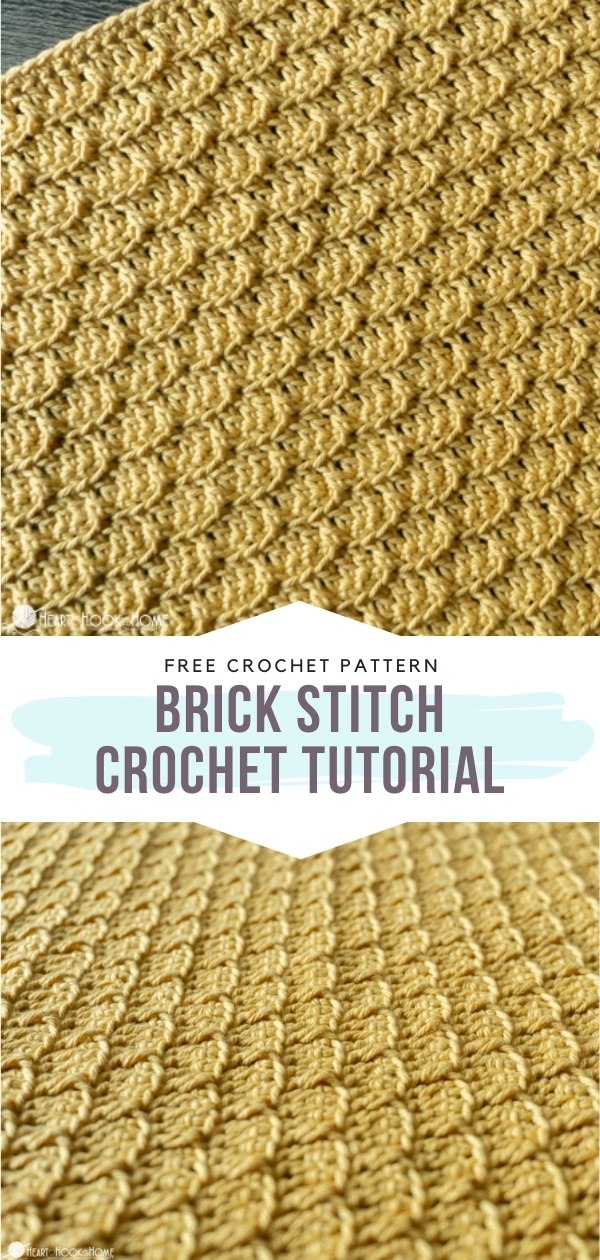 The original pattern and the photos are available on Heart Hook Home here.
Crochet Brick Stitch Free Pattern
If you are looking for simple but very nice crochet patterns for solid stitches, take a look at Brick Stitch. It will look great as a blanket, and it's very easy once you grasp the way to do it. you can use different colors to create colorful "bricks". This structural stitch is definitely worth saving in your library.
Level: upper beginner Author: My Picot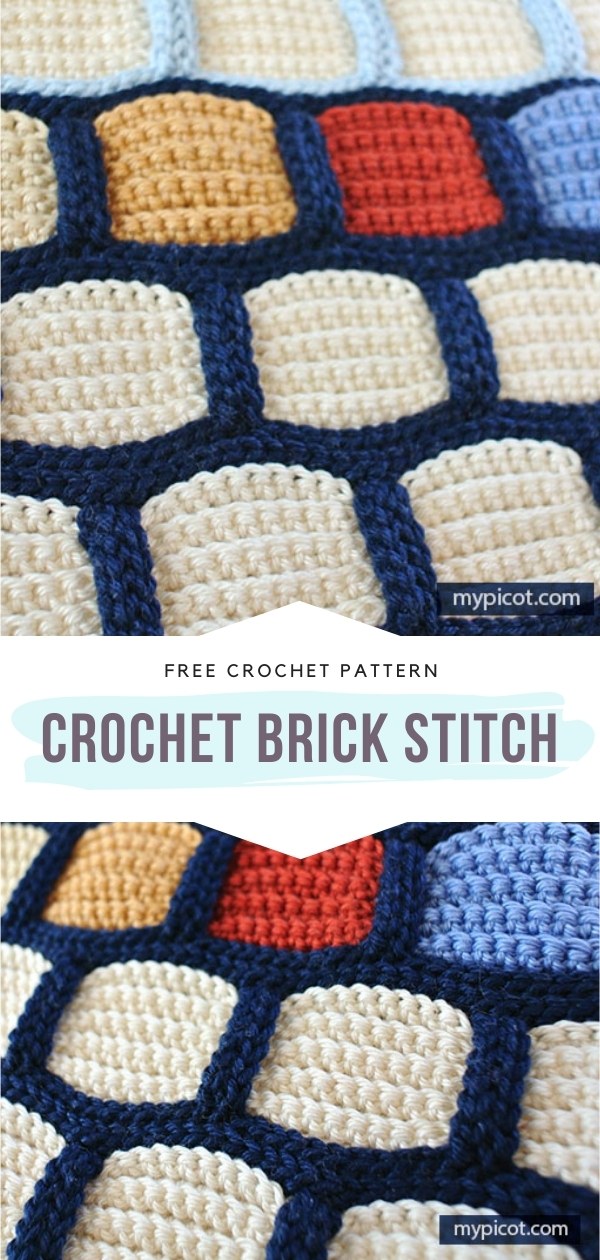 The original pattern and the photos are available on MyPicot here.