Shawls are essential in a fall wardrobe, but when the weather is nice in spring, why not go for delicate versions? Sweet Lacy Crochet Shawls are lightweight and will surely enchant you with their colors. Vibrant shades will add a pop of color to your outfits and put a smile on your face. Lacy patterns are not difficult to make, therefore these shawls are definitely beginner-friendly. You can use any yarn but make sure that it`s soft and has a nice drape. You can also create an ombre effect because it`s so trendy and adds an attractive touch. These shawls will definitely be perfect for every day. Check out these free patterns under the links below and follow us on Facebook Fanpage and Pinterest for more creative ideas!
If you need more inspiration, check out our collections of Pretty Crochet Scarves and Shades of Blue Shawls.
Dearly Beloved Shawl Free Crochet Pattern
Do you need a crochet shawl that will suit your special occasion outfits? Girly dresses would look beautiful with this one! White is obviously timeless but you can choose any color you need in your wardrobe. This lacework will always look stunning!
Level: intermediate Author: Michele DuNaier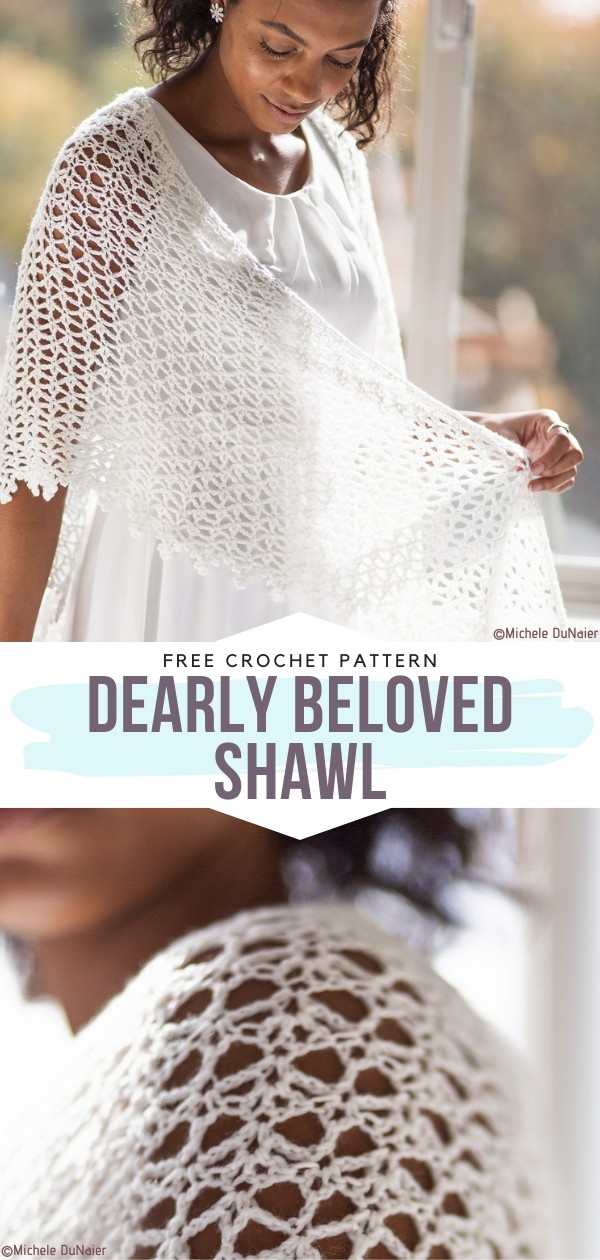 You will find the pattern here. More info here.
Fan Shells Shawl Free Crochet Pattern
Who doesn't love crochet shells? It is such a precious motif that adds youthful spirit and fresh vibes to every design. This lightweight shawl is made entirely out of shells but it is surprisingly easy to make. Why don't you choose it for your first project with this awesome motif?
Level: upper beginner Author: Yarnspirations Design Studio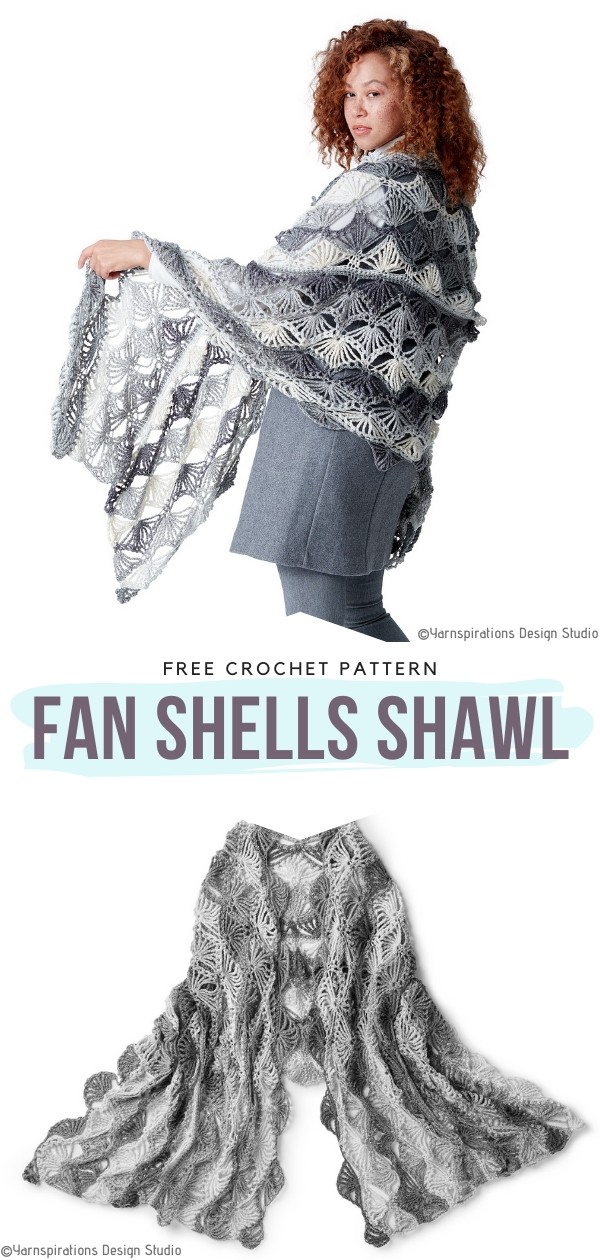 You will find the pattern here. More info here.
Fragrant Shawl Free Crochet Pattern
We certainly love the combination of different shades of violet. It reminds us of lavender fields and makes the shawl look magical. If you need a one of a kind accessory in your wardrobe this season, you should consider this one, without a doubt.
Level: beginner Author: Carmen Heffernan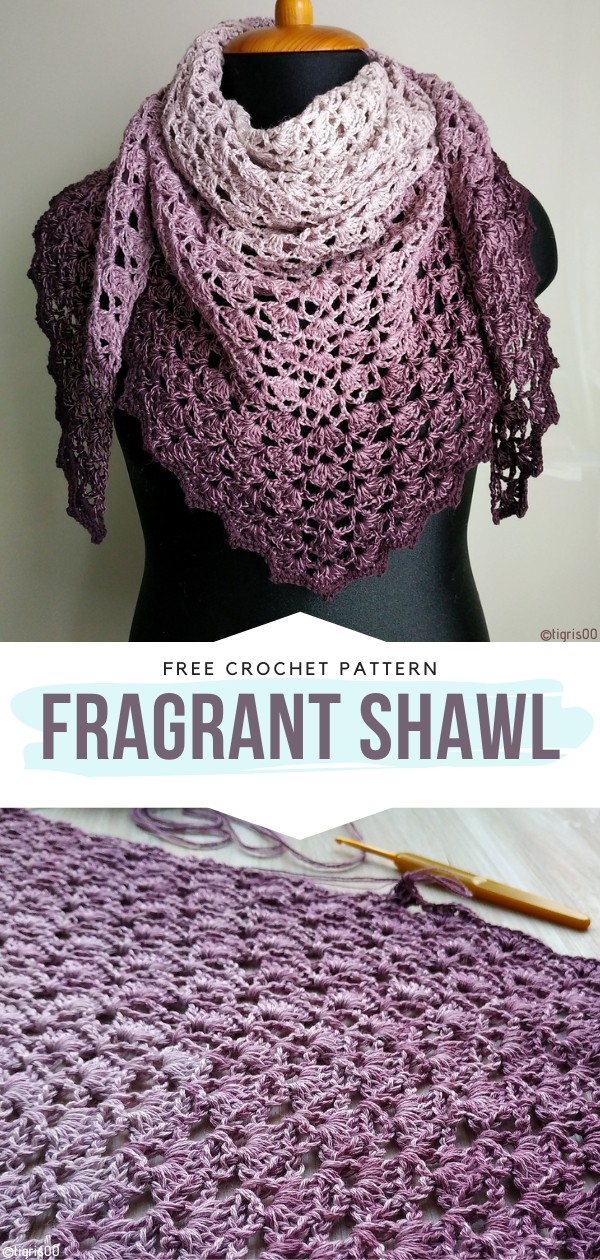 You will find the pattern here. More info here and here.
Perceptions Shawl Free Crochet Pattern
This lacy shawl is amazing as it is both so beautiful and so easy for beginners. Delicate openwork is simple to make and will look equally beautiful in a single shade and in gradient colorwork. What will you go for this time?
Level: beginner Author: Dora Does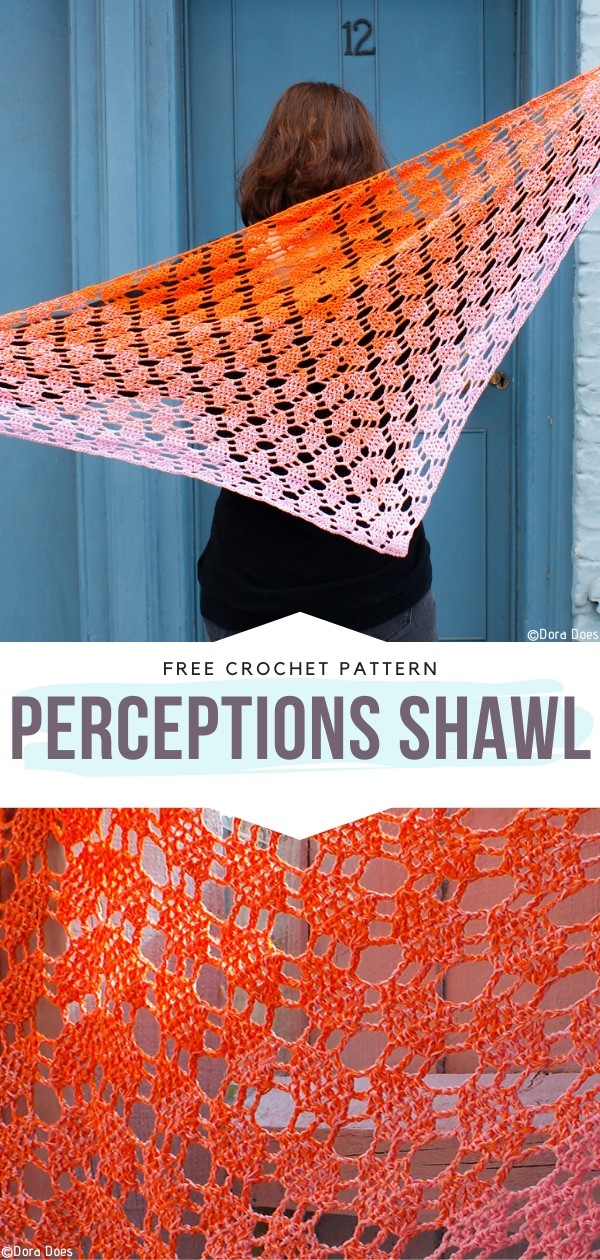 You will find the pattern here. More info here.