Yarn cakes are getting more and more popular and we certainly love them all. They are perfect for any kind of project whether crocheted or knitted. As most of them are self striping, they create unique effect of color change. Stunning gradients work wonders and do the job of changing colors for you. If you`re looking for projects to use up your cakes then take a look at this mini collection. Cake Crochet Shawls have a cheerful vibe that will make a lovely addition to any wardrobe. Whether for everyday wear or for special occasions, these accessories are sure to catch everyone`s eye. You will certainly have fun while making them, even if you`re a beginner. Check out these free patterns under the links below and follow us on Facebook Fanpage and Pinterest for more creative ideas!
If you need more inspiration, check out our collections of Lacy Gradient Shawls and Wonderful Crochet Shawls.
Rainbow Sprinkles Crescent Shawl Free Crochet Pattern
Simple lacy border and basic stitches can certainly look very attractive. Especially if you use vivid colored cakes because they create stunning gradient.
Level: beginner Author: Marly Bird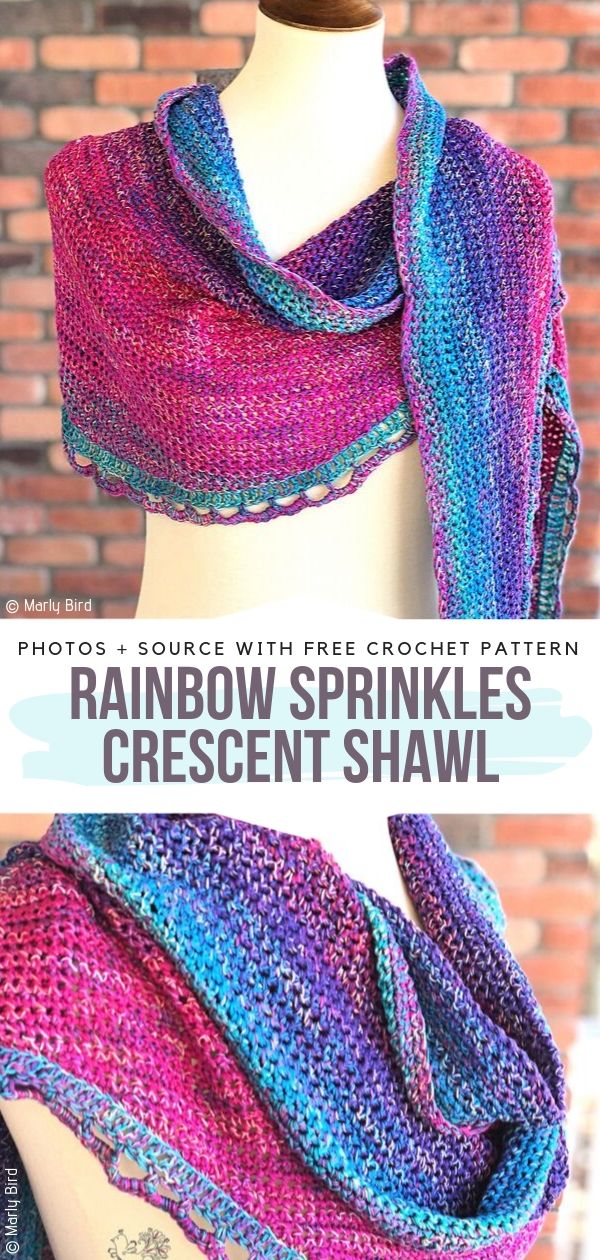 You will find the pattern here. More info here.
CrochetMarl Shawl Free Pattern
This cute shawl can be a great stash busting project. Marl effect definitely looks amazing in combination with rainbow colors.
Level: upper beginner Author: Gwen Kok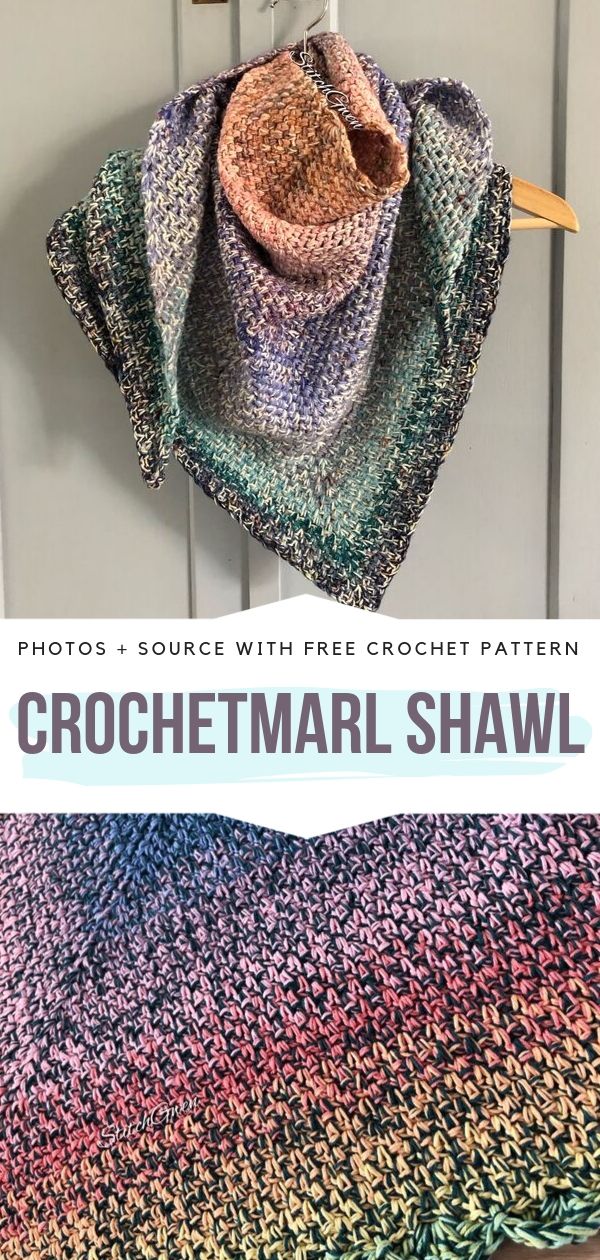 You will find the pattern here.