Who is in the mood for a boost of color? I am! You are! Aren't we all? Summer is the time of bright shades and new adventures. With this in mind, we have decided to recommend these three Color Boost Blanket CALs to you. Crochet alongs are fantastic opportunities for beginners to improve their skills. On top of that, you can also join support groups to share ideas with fellow crocheters. What a great way to meet same-minded people across the world, right? Girl, so great! If you're after awsome experiences and stunning afghans, you should definitely join the party. Check out these free patterns under the links below. Follow us on Facebook Fanpage and Pinterest for more creative ideas!
If you need more inspiration, check out our collections of Purses and Blankets.
Nature C2C Blanket CAL
Mother nature is the most wonderful source of inspiration, evidently. Michaelene Nelson certainly knows how to use it! If you are in the mood for summer crochet along, you have landed in the right corner of the Internet today. Join the CAL right away!
Level: upper beginner Author: Donna & Michaelene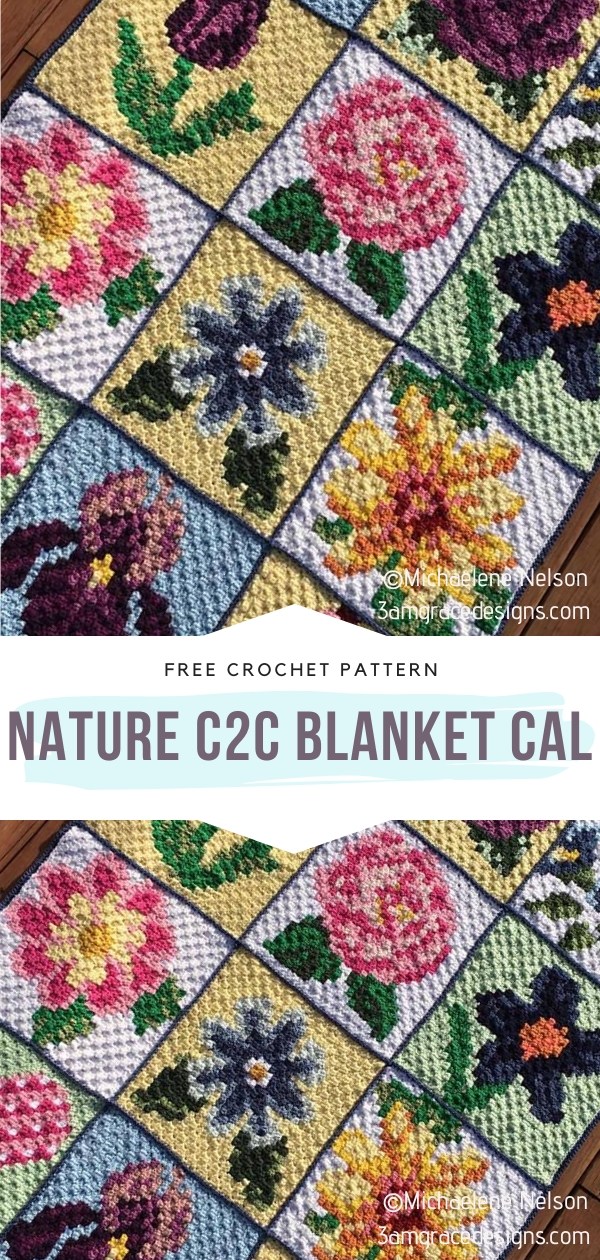 The original pattern is available on 3 am grace designs here. More info on Ravelry here.
Nature's Walk Blanket
This delightful design is delicate and vibrating with feminine energy. Are you already imagining all the possible color palettes? Undoubtedly! We admire the author of this version for her amazing color taste. Will you follow in her footsteps or go a different way? We are so curious!
Level: upper beginner Author: Sandra Paul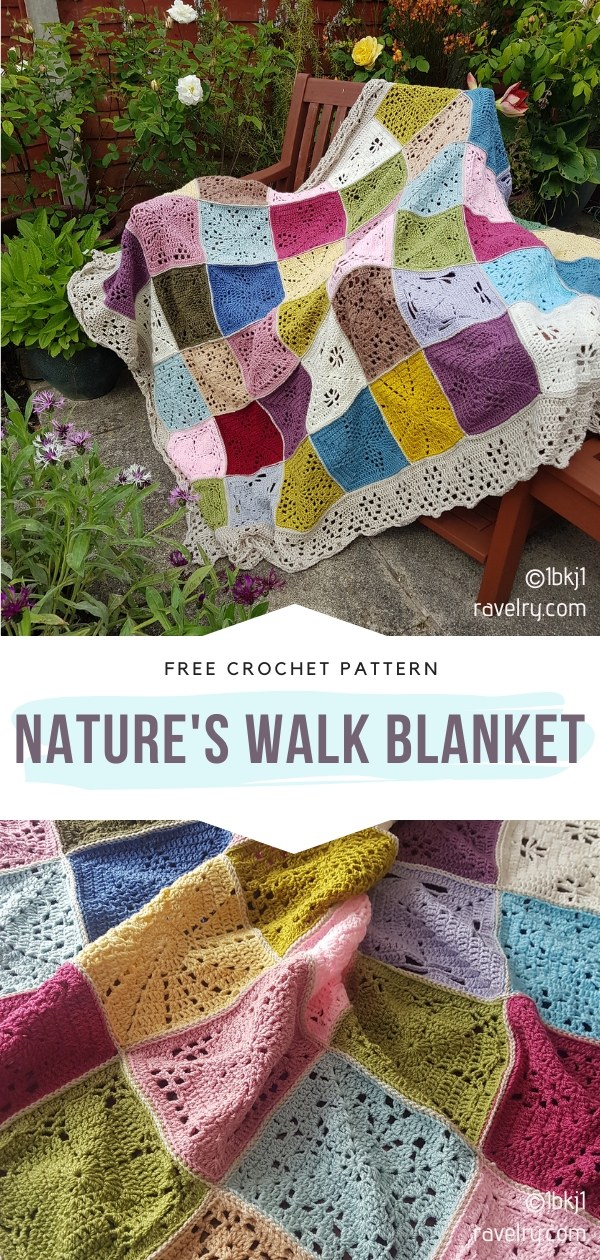 The original pattern is available on Ravelry here. Info about this version by Gillian and the photos are on Ravelry here.
Daisy's Nine Square CAL 2019
There`s a series of nine blocks within this pattern. So exciting, right? Obviously! Different motifs and beautiful textures are surely eye-catching no matter the color palette you choose. Crochet alongs are such a great opportunity to set our inner artists free!
Level: beginner/intermediate Author: Bluebird and Daisy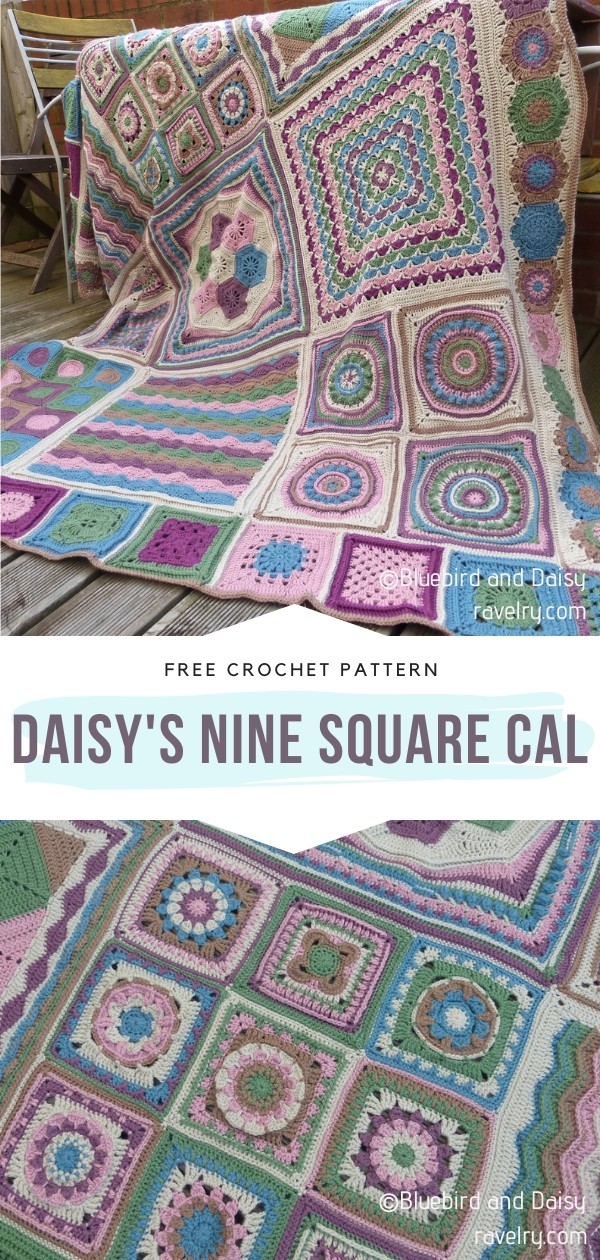 The original pattern and the photos are available on Ravelry here.